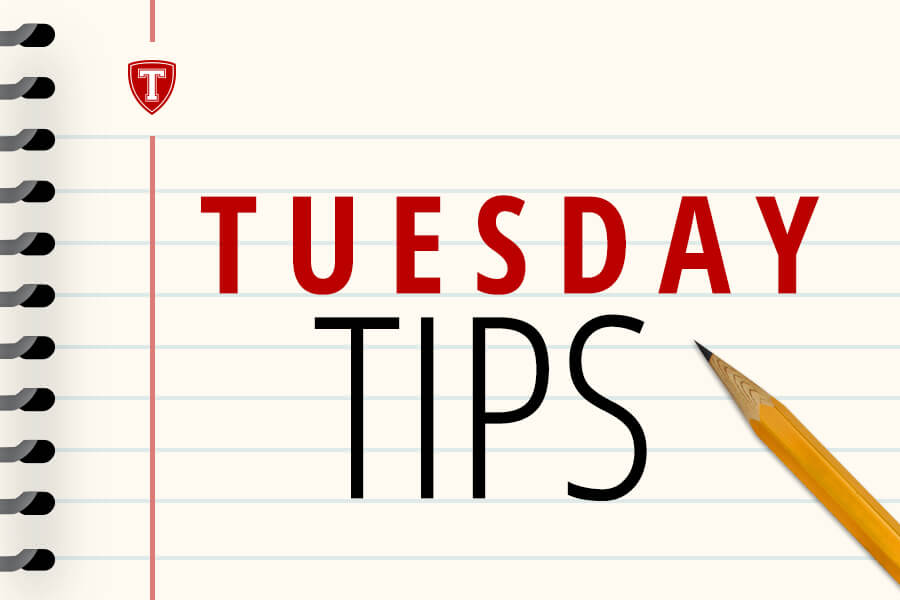 April 23, 2019
Tuesday Tips: Download a Weather App
I am writing today's post after the country's late winter weather moved through the Pittsburgh region. Luckily, we just had some cold and no snow. The next few days look very promising, so I'm hopeful that was the last of winter!
As I was thinking about this post and our great city, I wanted to pass along some tips as our deposited full-time students prepare to move here in just a few short months and our part-time students prepare to spend Admitted Student Weekend with us in a couple of weeks!
Even though you will be moving here in the beautiful days of summer, you may want to plan ahead and bring a coat. Once we move into fall, you will notice that we experience all four seasons (sometimes in one week!) so a warm, water-resistant coat will be a worthy investment. The Admissions team suggests that you dress in layers— you might start your day with snow on the ground and arrive home in the evening to sunshine and blue skies. If you are coming from a tropical climate, don't worry, there are lots of places to buy coats as we move into the fall.
Give some thought to how you'll get around the city (from campus and shops to Thursday night socials). As a student at the Tepper School, your student ID is your pass to ride the city bus. It is super convenient and this app — Transit: Real-Time Transit App — allows you to track the arrival times at your nearest stop. Pittsburgh has a small, light rail system Downtown, but you can plan your commute by bus, bike, or good ol' foot! You certainly can get around the city without a car, but you'll want to know your options. If we can help, give us a call or post a question in the Facebook group!
Get to know the city. Pittsburghers are proud of our city. The renaissance we've seen over the last 20 years has been exciting. We love our sports teams (no matter what!), our culture, our history, and also where we're headed. If you have the flexibility, plan your move to be early in the summer so that you have some free time to explore the city. Catch a game, explore some of the restaurants, take your pet to one of our awesome parks — really get to know what makes us proud!
I've lived much of my life in this great city and I'm excited to share all it has to offer with you. Now, get to planning your move!
---