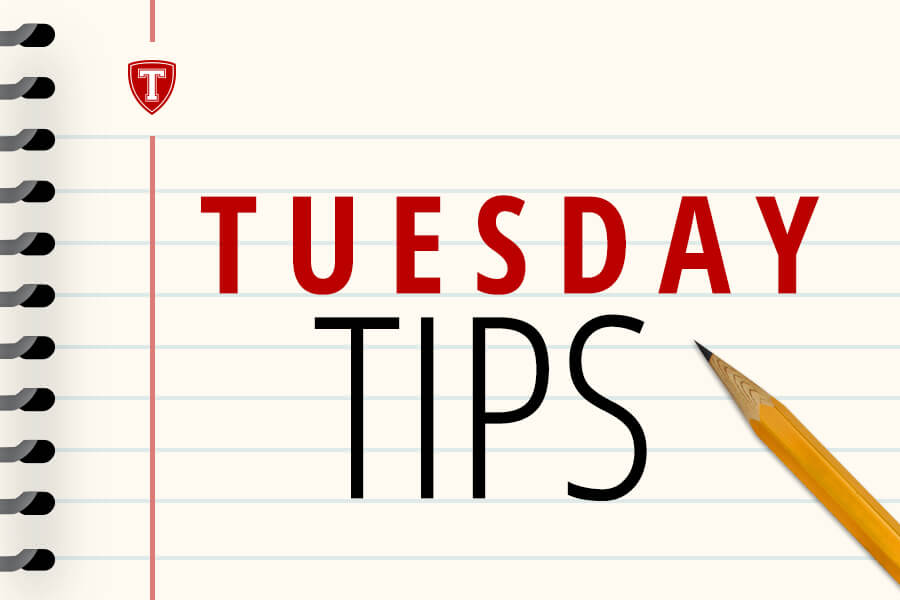 March 26, 2019
Tuesday Tips: Mapping the Road Ahead
Happy Tuesday, everyone! As we head into the spring and summer, I'm sure those of you who will be joining us this fall have started to prep your to-do list. Our Admissions team is a resource for you. So, how can you best prepare for the road ahead?
Review your online Admission letter for any specific pre-matriculation requirements you need to meet. Everyone needs to complete the ReVera verification registration by your deposit deadline (you'll be hearing from us if you still need to do this), sign up for any required preparatory courses, and complete any outstanding items – all listed in your admission letter! You'll also see the best contact person for each requirement, should you have any questions.
Check out the MBA Countdown website and revisit regularly for updates. This is our official vehicle for communication for you. We'll send some emails along the way, but you'll want to keep an eye on the Countdown site. Among other information, this is where you'll find our address for sending your official transcripts (those are due to us by July 1), the Financial Aid Policy, the Academic Calendar, and the Student Handbook. This is also where we will eventually post the BaseCamp schedule, important notes from our Computing office, and any other important information you will need. Bookmark this page!
Incoming international students: Be sure to download and complete your financial forms and have them sent to us. We facilitate these forms but you will hear directly from our Office of International Education (OIE) once your I-20 Form has been issued. This can take up to six weeks, so you'll want to get your financial forms to us as soon as possible. (You can find them on the Countdown site.)
Attend an admitted student webinar (or several). Every few weeks, a member of our staff hosts a webinar that will focus on Financial Aid, Student Services, Career Opportunities, or the Accelerate Leadership Center. These hour-long virtual presentations will be facilitated by us but will feature our colleagues in each of the mentioned offices. Their staff will walk you through the steps you need to take to be ready to start BaseCamp in August. Missed a webinar or weren't able to attend? We've got you covered. All of these webinars are recorded and placed on the Countdown site for your benefit. See how important it will be to bookmark the Countdown site!
Become a Pittsburgher! Whether you are moving here, joining us for Access Weekends, or already working in the city, immerse yourself in the city and our culture! If you're a runner, the Pittsburgh Marathon is in May and is a great chance to see the city. I also recommend checking out the baseball schedule, the arts and music performances (take in a show Downtown), and our awesome restaurants. You will be plenty busy during your time here, but I definitely recommend checking out all Pittsburgh has to offer.
---