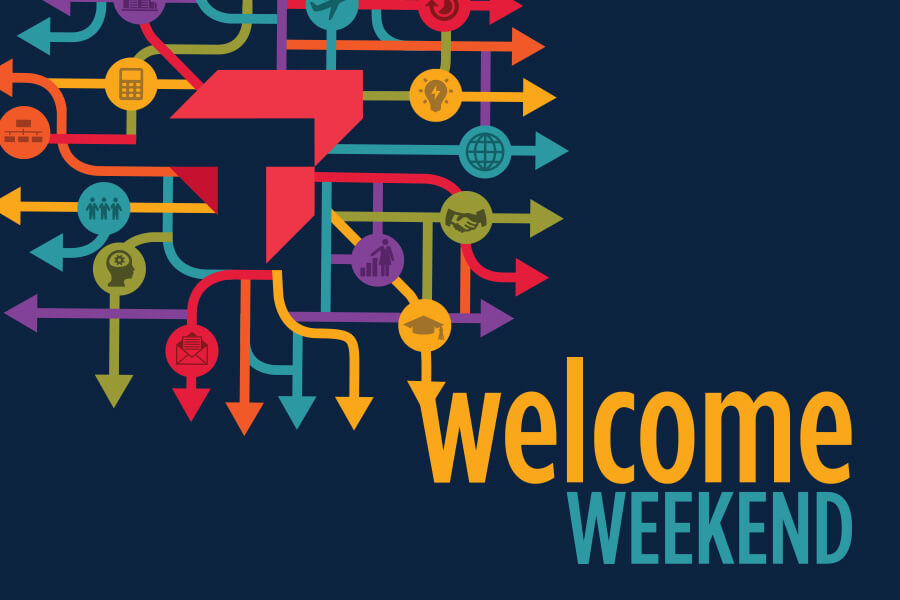 March 15, 2019
Welcome Weekend for Admitted Candidates
There is so much happening in the Tepper Masters Admissions office these days. Just yesterday, we released round two decisions. Last week we began our round three application reviews, interviews, and invitations. And soon we will host one of my favorite events – Welcome Weekend!
I always use this event as a bit of a marker of time. This event usually means that we've made it through much of our busy season and it will soon be time to welcome new students to the Tepper Quad! For those of you who have been admitted in round one and two, I want to share a bit more about Welcome Weekend for full-time MBA candidates.
Taking place Friday, April 5 and Saturday, April 6, Welcome Weekend is an admitted student weekend devoted entirely to our incoming full-time students. Whether rain or shine (fingers crossed for sunshine!), Friday provides an opportunity to connect with your future classmates, learn about student clubs and life in Pittsburgh (Let's Go Pens!), and hear more about becoming part of our Tepper community.
Dinner Friday night is in conjunction with a favorite Tepper tradition —  B**rs — where we'll gather to enjoy some good food and drinks and some even better company! Saturday brings a day filled with information specific to our MBA program and curriculum. We'll have sessions that highlight how we prepare you to lead at the intersection of business, technology, and analytics, and you'll hear more directly from our deans and faculty. We end the weekend, and pull out all the stops, with a cocktail reception and dinner at Heinz Field.
If you've been admitted in round one or two, we'd love to see you in Pittsburgh. Partners are welcome, so save the date and plan to spend your weekend getting more excited about your life at the Tepper School! I hope to see you there.
P.S.: If you are a part-time admitted candidate, know that we've got an equally exciting and special Admitted Student Weekend for you, coming up in May. Stay tuned for details!
---