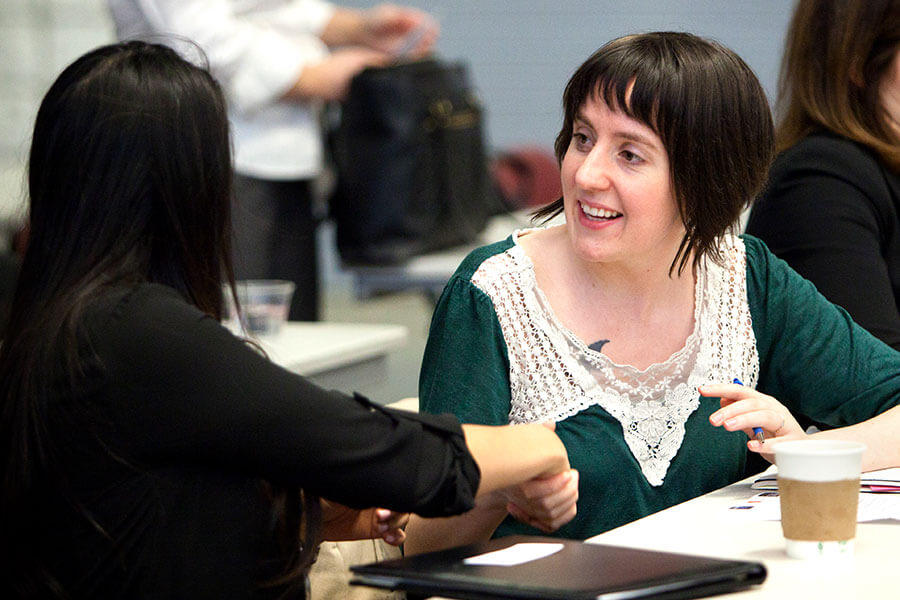 January 29, 2019
2019 Leadership Conference Hosted by Tepper Women in Business: Will We See You There?
An exciting event for our community is quickly approaching! On Sunday, Feb. 17, it is time for the 2019 Leadership Conference hosted by Tepper Women in Business (TWIB).  While this isn't an Admissions-specific event, I'd highly encourage you to attend. I received a note from TWIB leaders that provides a lot of great context.
The event provides the opportunity for current MBA students, prospective MBA students, early career professional women, and male allies to engage in professional and leadership development and participate in a forum to discuss the unique opportunities and challenges women face in their careers. This year's conference will focus on negotiation and advocacy.
What else can you expect from this conference? Our MBA students, alumni, and conference sponsors will share their professional journeys and the impact of business school on their leadership development. Additionally, our Accelerate Leadership Center will present and discuss ways to grow as a leader in the workplace. Our faculty keynotes will highlight research on challenges women face at work and how women can serve as advocates for themselves and others. If any of this sounds like an opportunity you'd like to explore, then I recommend that you register to attend.
What else do you need to know?
There is no cost to attend.
Breakfast and lunch (and lots of coffee!) will be provided.
The dress code is smart casual.
The conference, hosted in the brand new Tepper Quad, takes place Sunday, Feb. 17, 9:00 a.m. to 3:30 p.m. I hope that you will join us for this excellent professional development and networking opportunity!
---