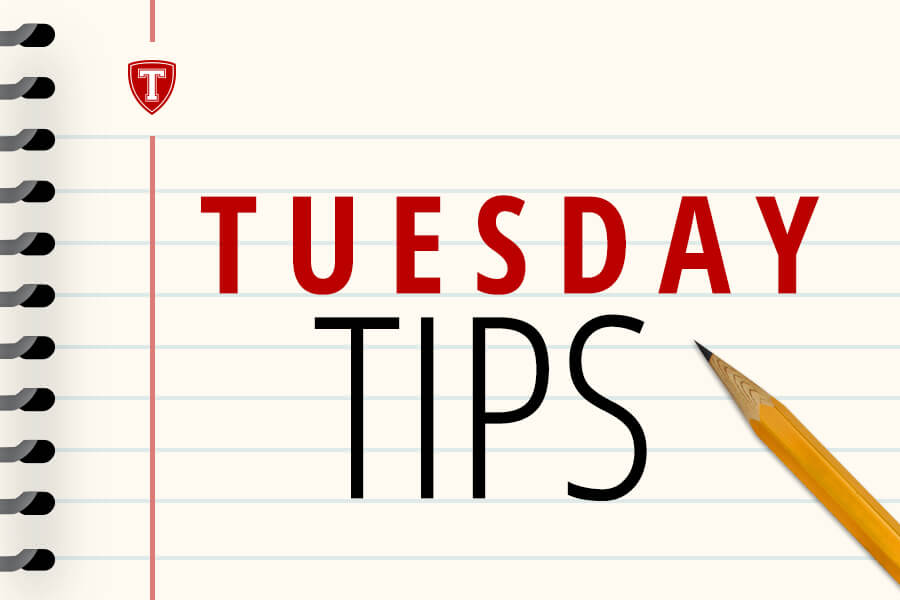 January 22, 2019
Tuesday Tips: How to Wait if You're Waitlisted
Happy New Year from Pittsburgh and the Tepper Quad!
I wanted to take some time today to write to anyone who received a waitlist decision in our round one decision release. Sometimes, it seems like one of the hardest principles to practice is patience. We spend a lot of time in life waiting – we wait in traffic, we wait for the weather to turn, we wait for our dinner to cook.
While I suspect you were hoping for some finality in this stage of the admission process, I want to offer some encouragement and next steps for some positivity in this waiting period.
Know that your application is competitive. While we weren't able to offer you admission in round one, there is certainly a chance that you may be admitted in a later round. We review your application each round and will provide you with an updated decision on the day of the decision release.
You may get invited to interview (if you haven't been interviewed already). Be prepared for a phone call or email asking you to schedule an interview. This is your opportunity to speak with an Admissions officer regarding your professional background. Keep your business suit nearby!
Read the FAQs on the Priority Waitlist form. We welcome your upload of any new or updated documents to your application record, including updated GMAT scores, updated resume, grades from any courses you have taken, or anything else you that would boost the competitiveness of your application.
We want you to stay involved. Just because you are on the waitlist doesn't mean that you can't visit campus, attend a class, or meet us on the road during our spring travel. While you can't receive individual feedback on your candidacy, staying involved with the Tepper School may make the days seem a little bit shorter.
We truly do admit candidates from the waitlist in each round. While it's not a requirement, your completion of the Priority Waitlist form lets us know that you are still highly interested in joining the Tepper School community.
Stay patient! I'm sure we all wish we could see into our future. For you, it may be determining where you will be next year. We don't take admission decision responsibilities lightly. While we can't predict the future, we can assure you that we are working diligently to provide you with a decision that still allows time to plan the next step in your career and life. 
---