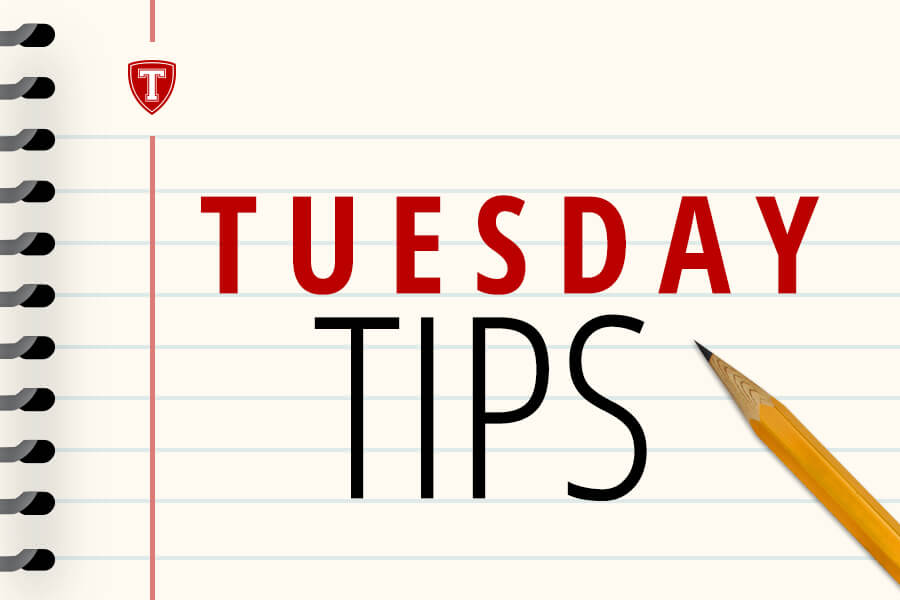 December 06, 2018
Tuesday Tips: How to Prepare to Receive Your Round One Admission Decision
I write my tips to you today knowing that we are busy completing our final reviews of all of our round one applications! While this is an exciting (and busy) time in our office, I certainly acknowledge that there is some anxiety that accompanies your decision wait. Below are some of my tips to navigate the remainder of this waiting period:
Be confident. Take heart in the hard work and diligence you used to submit your application and all of its components. We can tell the time and effort you put into your application and promise that we are reviewing everything very thoroughly.
Be prepared. We are still reaching out to candidates to invite them to interview, so don't stop checking your email or answering your phone. Often times, we are still conducting interviews a few days before we release decisions. Stay prepared, be sure to check all your email inboxes, and be ready to chat if that invitation comes.
Be patient. While I wish that we had the ability to admit every one of you, the reality is that sometimes we need some more time to assess the competitiveness of our applicant pool. As such, you may receive a waitlist decision for round one. That does not mean it's the end of the Tepper road for you – we review (and possibly invite to interview) our waitlisted candidates in each new round, so stay engaged with the Admission committee and keep us updated with anything regarding your candidacy. Just because we weren't able to provide an admission decision in round one doesn't mean we won't be able to in future rounds!
Be present. This is a hard one for all of us! Take a walk (unless it's as cold as it is today in Pittsburgh!), enjoy friends and family or cook a good dinner – these are things you can control today. I promise that our Admission committee takes our responsibility very seriously – we have enjoyed getting to know you through the application process and look forward to providing your admission decision on December 12.
I hope that this has helped you stay calm during this waiting period.