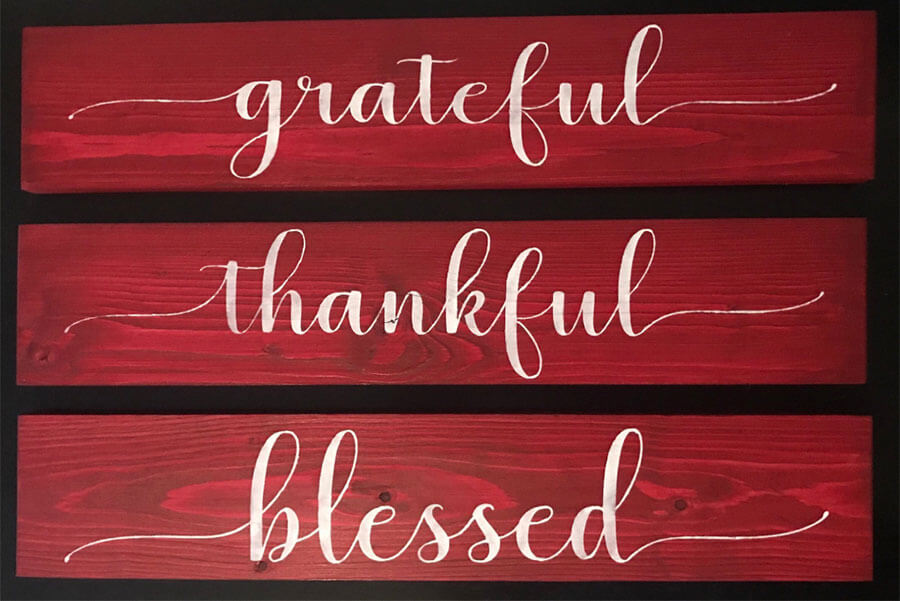 November 21, 2018
Grateful. Thankful. Blessed.
Walk into any home décor store and we will see these three words adorning items that you can sit on our mantles, hang on your walls and otherwise remind us of what we have.
I am grateful for an amazing team of admissions professionals who truly embrace the role of helping prospective students discover the possibilities at the Tepper School. Each person believes the work they do has purpose and I trust the candidates we work with see this in their interactions with the team. 
I am thankful for the family I belong to and the values my mom instilled in her children. Life sometimes takes us on a different path than we expect and we have leaned on one another during some difficult times. It is in these times that I have learned how important a strong foundation is. I am blessed in so many ways from what I get to do for a living to the things that have been afforded me to the people I have in my life. 
Even though Thanksgiving is a U.S. holiday, I encourage each of you to take a moment and reflect on the things that make you grateful, thankful, and blessed.
---