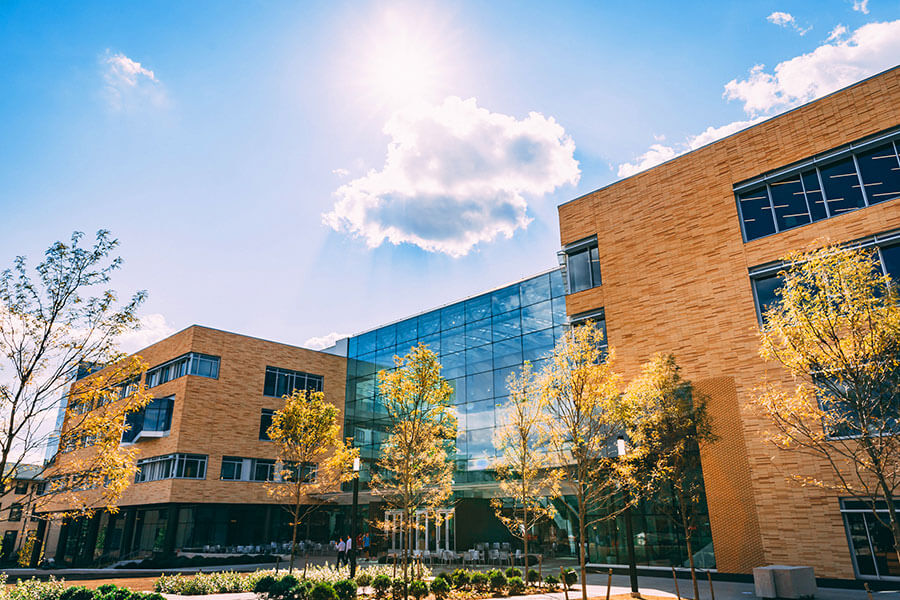 September 13, 2018
The Tepper Quad, Our New Home
What a busy few weeks (months!) we have had here at the Tepper School! I have enjoyed some recruitment travel and meeting many of you in your home cities. I wrote in a previous post that we have moved and are settling into the new Tepper Quad. Since then, we've officially had the Grand Opening!
For almost a week, the building was bustling (even more than usual!) with excitement over the ceremony and the INTERSECT@CMU conference that followed. We were fortunate to welcome back many alumni and old friends who made the trip to see the new Tepper Quad. It's always a treat to hear stories from Carnegie Mellon alumni – including our very own David Tepper. Check out David's remarks regarding our new home.
Now that we are officially opened, I want to tell you a bit more about what you can expect from the new home of the Tepper School of Business:
Interconnectedness. No matter who you talk to about the Tepper Quad, you will hear this word. Our space represents not only a physical shift in the center of campus but also an opportunity for all Carnegie Mellon students to interact and bring their ideas together.
Innovation. The Tepper Quad is also home to CMU's Swartz Center for Entrepreneurship. The Swartz Center provides the resources and project space to launch, develop, and grow start-ups. Fun fact: Carnegie Mellon has launched more than 260 start-ups in the last eight years!
Passion. The Tepper Quad was born out of the strong belief and desire by Carnegie Mellon leadership that Carnegie Mellon will continue to be a leader in technology and a pioneer in forward-thinking about curriculum. Whether it's our faculty, staff, alums, or students — the passion and drive that fills this space is empowering. It makes me want to go back and get another MBA!
As you can tell, we are bursting with excitement for not only what this new building means, but for the culture that it fosters and the students who fill it. I'd encourage you to visit campus — of course, to see this incredible building but also to hear from the faculty and students who embody our spirit of interconnectedness and passion. 
---