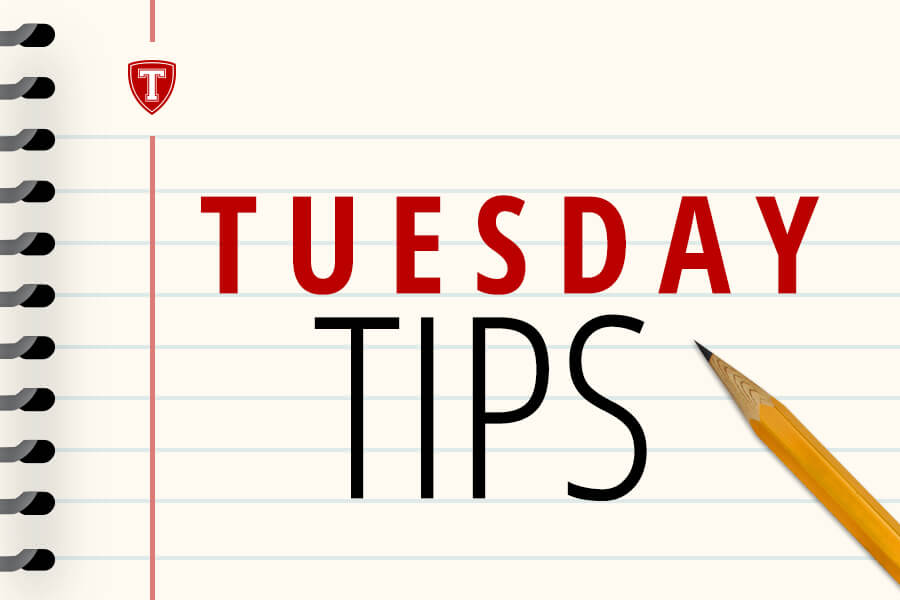 May 08, 2018
Tuesday Tips: Stop and Smell the Roses
Hello from Pittsburgh in springtime! On my way into work this morning it seemed like suddenly (and finally!) the trees and flowers are all starting to bloom. I suspect that in the next week or so the last visual reminders of winter will be gone.
As I was thinking of the beauty that surrounds us as springtime gets into full bloom, I want to share some encouragement and advice to our incoming MBA students.
Celebrate! You did it! Make sure you take a moment (or two) to appreciate all of your accomplishments this year. You have, no doubt, been preparing to apply to B-school for a long time and all of your hard work and preparation has paid off. Allow yourself time to be excited for what is to come in just a few short months.
Make time to see your friends and family. Whether you are moving to Pittsburgh for the full-time MBA or staying put and joining one of our part-time MBA programs, spend some time with those closest to you. Life over the next 2-3 years is about to get pretty busy, so you'll want to take the time to visit with those who mean the most to you.
Keep an eye on the road ahead. While it may seem far off, believe it or not, we are only about three months away from the start of BaseCamp! We'll keep the MBA Countdown website up to date with lots of to-do items over these next few months and before we know it, you'll all be here.
No matter the season where you are, I hope you have taken (and continue to take) time to appreciate where you are in this next step in your career and life. There's a lot more hard work to come, but for today, stop and smell the roses and celebrate your accomplishment.
---