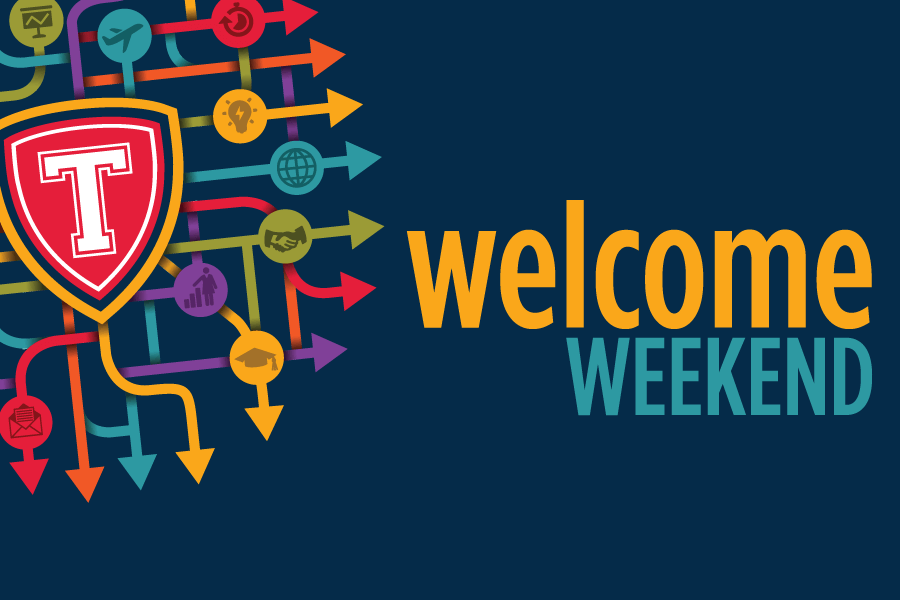 March 07, 2018
Admitted Student Welcome Weekend
I've been working in higher education for almost 20 years, and I've learned a lot about multi-tasking. It is imperative to keeping everything straight! We are about to head into a stretch of weeks here in Admissions that often makes my head spin.
Within the next month or so, we will finish up round two application reviews, release round two decisions, begin round three application reviews and interview invitations and host our biggest event – Welcome Weekend.
I always use Welcome Weekend as a bit of an anchor. I know that when it arrives, it means we've made it through much of our busy season and it is almost time for new students to join us on campus. For those of you who have been admitted in round one (and our round two hopefuls), I want to share a bit more about this special weekend – Welcome Weekend.
Taking place Friday, April 13 (Happy Friday the 13!) and Saturday, April 14, Welcome Weekend is an admitted student weekend devoted entirely to our incoming students. Friday provides an opportunity to connect with your future classmates, learn about student clubs and life in Pittsburgh (Let's Go Pens!) and hear more about becoming part of our Tepper community. Dinner Friday night is a cocktail reception at Heinz Field, overlooking the field.
Saturday brings a day filled with information specific to our MBA program and curriculum. We'll have sessions that highlight leadership and analytics, and you'll get hear more directly from our deans and our faculty. We end Saturday with our favorite tradition, B**rs, where we'll gather to enjoy some good food and drinks and some even better company. Rumor has it that our current students will be hosting some of their own festivities Saturday evening.
If you've been admitted to the Tepper School in round one and if you are admitted in round two (on March 14), we'd love to see you in Pittsburgh. Partners are welcome, so save the date and plan to spend your weekend getting more excited about your life at Tepper. I hope to see you there! 
---