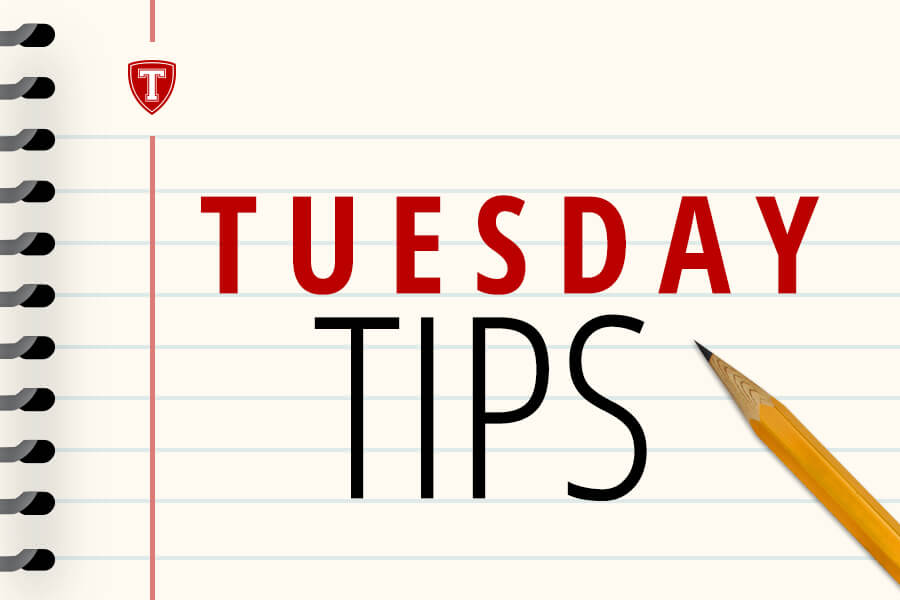 January 23, 2018
Tuesday Tips: Network and Connect With Your Classmates
As I write today's tips, there are some familiar sounds in our hallways again.  Our students are back from break! The new semester brings with it a renewed energy for both classes and recruiting, and that's the motivation for my tips today. 
As you look to begin the Tepper MBA program, I want to stress the importance of networking and getting to know your (potential) future classmates. These are the individuals with whom you may be spending more time over the next two (or three for part-timers) years than you've ever spent with anyone else. You'll want to get to know them! So, how can you do that?
To get to know each other, you need to meet each other! Schedule a campus visit, attend any of our special events and meet your classmates! (Welcome Weekend, for our admitted candidates, is April 13-14.)
Meet your classmates virtually. I don't pretend to know all of the newest messaging apps, but I know there are plenty! So, whether it's our Admitted Student Facebook group (if you've been admitted, make sure to join), Slack, WhatsApp, or old-school letters and postcards, keep in touch! Exchange contact information and see if someone in your city or town is also planning on attending the Tepper School and wants to meet up for dinner.
Put yourself out there. If you are headed to the Tepper School and are looking for a one-bedroom apartment, consider a renting a two-bedroom apartment and find a roommate who is also a future Tepper student. (I promise I'm not a realtor on the side!) You'll need a support network; what better way to build a support system than through sharing a dinner table while working on Optimization homework?
Ask us how to connect! Our office is happy to connect you with your classmates. The best vehicle might be our Facebook group, but we may also have a classmate in mind whom we think you'd enjoy getting to know. Perhaps your partner or family is also making the move to Tepper with you; we can provide resources so that you know the best ways for your family to connect with others. 
Whichever way you prefer to connect, the important piece is that you do! While there will be many opportunities to get to know classmates during BaseCamp, it never hurts to know a few friendly faces and share resources before you begin your first class.
---