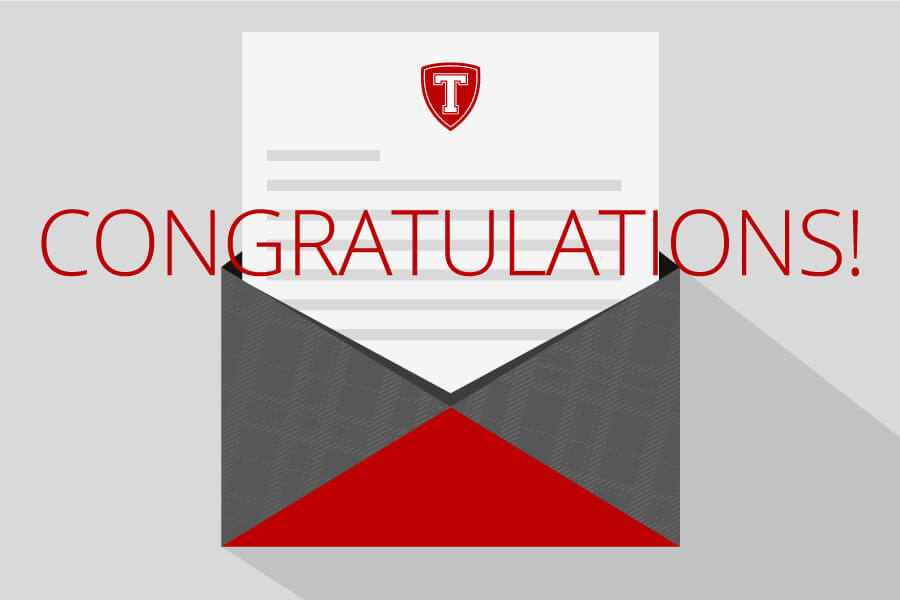 December 13, 2017
Round One Admissions Decisions
It's finally Dec. 13 and our round one decisions have been released! I think I can hear a collective deep breath being taken across the admissions suite and I imagine you have taken one as well. I have written about our round one busyness over the past several months and it's hard to believe that here we are with the first round behind us. While I look forward to some quieter days over the holidays, I am also looking forward to starting right back up with round two in January.
So, what happens next? No matter the outcome of your admission decision, know that we seriously consider every application and appreciate your hard work and thoughtfulness in submitting your application. For those of you who are currently on our waitlist, I'll have some words for you in early January about some steps you might take to stay engaged with the Admissions team. If you were offered admission, stay tuned through the Countdown website. A lot of exciting and important information will be posted in the coming months. Also, be sure to mark your calendar for Welcome Weekend, which will be held April 13-14, 2018.
For those of you who plan to apply in round two, now is your time! I imagine you are putting the finishing touches on your application and getting ready to submit. Please know that the university will be closed Dec. 23- Jan. 2. If you have any last-minute questions about submitting your application, be sure to email or call by Dec. 22 if you need a reply before we leave for the holiday. Otherwise, Judy Nardiello will be busy getting back to you on Wednesday, Jan. 3 — just in time to hit the submit button.
---