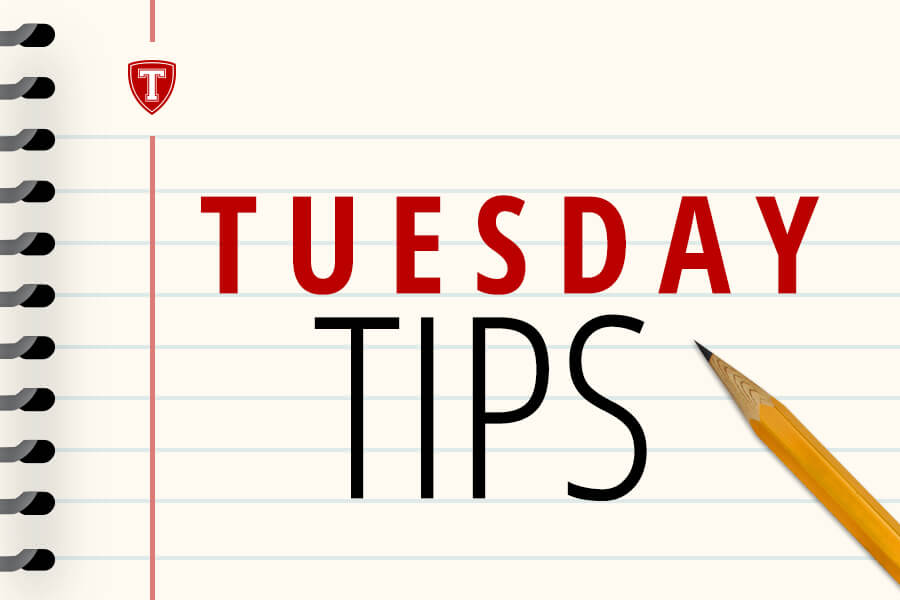 November 13, 2017
Tuesday Tips: Have a Good Plan B for Your Post-MBA Career Goals
Today's tip has its origin in several conversations I've had with MBA candidates over the last few weeks.
As I travel to recruiting events and speak to many of you here on campus, I'm asked, "What is a tip you can give me when applying?" I really appreciate this question and am happy to provide some insight into how I normally respond.
Be flexible! We are pretty transparent in our application process. We want to know your immediate post-MBA goal as well as your Plan B. Why do we ask this? Not because we are testing you but because we want to know that you have thought through an optional path to career success. 
We know you are excited about your Plan A and we want to help you achieve it; however, we also know that things happen outside of our control (think 2008 financial crisis), plans change and interests evolve. Recruiting starts on campus and suddenly you may be thinking, "I want to pursue a different path than I originally thought!" 
Don't spend so much time perfecting your immediate goals that you forget about the importance of a well-rounded Plan B. What goes into a good Plan B? Think through other functional areas or industries; if your Plan A is a bit of a reach, what might be an interim step to getting there? You'll want to connect the dots to this alternative as well. Having both an immediate post-MBA goal and a solid Plan B will make the admission committee say, "Those both seem achievable and well thought out."  And that will never be a bad thing. 
Part of what we are looking for in your application is a little flexibility and a sense of what is realistic, given your background. Help us see that you've thought through your plan and that you also realize that a lot can happen in two years — especially at a place like Carnegie Mellon where you will be exposed to many new things you may have not yet imagined. 
Remember, you will have career resources and leadership opportunities available that will, inevitably, shape your post-MBA plans a little differently than you had initially planned. And that's OK with us!
---