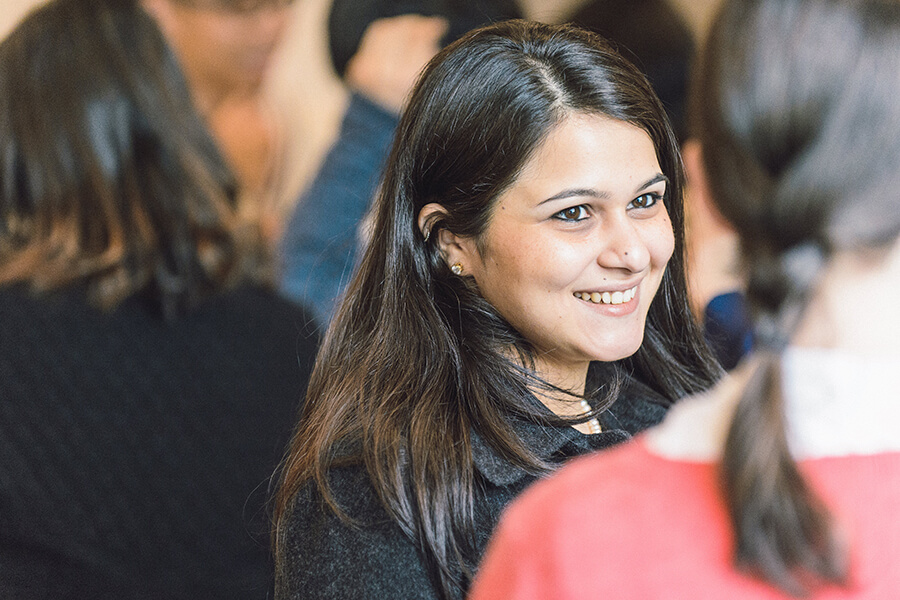 October 25, 2017
Tepper Women Make Their Mark in the Tech Industry
Life at the Tepper School is starting to get very busy! While our Admissions team is fully focused on reviewing round one applications, our career counselors are busy supporting students who are completely immersed in the recruiting season. Whether it is first-year students just beginning the search for summer internships or second-year students considering full-time offers, the halls of Posner are abuzz with talk of recruitment — and lots of sharply-dressed MBA students! 
As I think about where we are in the year, I'm reminded of an exciting Poets & Quants article that highlights the growing number of Tepper School women who pursue full-time employment in the tech industry. If you have a few minutes, I'd highly recommend this read!
Don't have a few minutes to read the article? I'll summarize some of the key points. These are the highlights related to the Tepper School:
45 percent of our Class of 2016 graduating women entered careers in tech (compared to 29 percent of our graduating men).
The number of Tepper men and women accepting jobs in tech has been pretty even since 2012. But women have been slowly pulling away from the men in accepting tech roles every year since 2012, and the boom in 2016 was the biggest we have seen.
Tepper women credit (among many reasons) their Bay Area career trek experience as a major driving force that propelled their interest in the tech industry. (You can learn more about Tepper career treks here.)
As the number of graduating women in tech continues to rise, so will the opportunities for prospective students to connect with them as an alumnae in the tech industry.
I hope you take time to read the article. I'm sure it will make you just as excited as I am about the success of Tepper women in the tech industry.
---