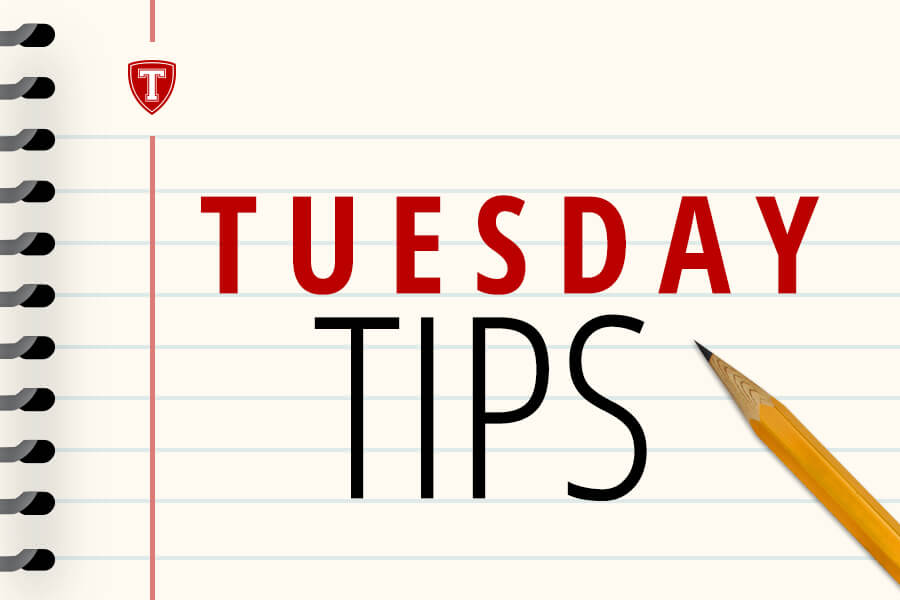 October 10, 2017
Tuesday Tips: Interviewing Successfully!
I am excited to introduce a new series of blog posts that we're starting this year! Tuesday Tips will be posted on certain Tuesdays throughout the year (go figure, right?!) and I'll be sharing a wide range of tips. From navigating the application process to acclimating to life in a new city and preparing to start an MBA program, I hope Tuesday Tips will help calm your nerves, prepare you for a new chapter and get you excited for a potential life at the Tepper School.
This inaugural Tuesday Tips post is pretty relevant for where we are right now — interviewing! If you've applied in Round One or know someone who has, know that we extend invitations to interview all throughout the round — even up until a week or so before we release decisions. If you are invited to interview, here are some tips:
Be Yourself! There's a reason you were invited to interview and we want that to show through. Be professional but also don't be afraid to show your personality and be genuine with your interviewer.
Be Prepared! We don't make our interviewing style a secret. Our behavioral style interview lets us learn more about your professional life and you should be prepared with succinct, relevant experiences to share. (P.S. Check out the STAR interview method. It will help you out!)
Be Patient! We know that as soon as you hit "submit" on your application, you start to wonder if you'll be invited to interview. While it's tempting to read message boards and speculate on the timing of invitations, I caution you to be patient. Be confident in the application you have submitted and the potential that the Admissions committee will recognize.
While I could keep writing more tips about interviewing, I will stop so that I'm on time for my next meeting! If you'd like more tips, I'd recommend checking out one of our Application Workshops where we go into great detail about successfully interviewing (as well as submitting your application).
I'm excited to share more Tuesday Tips soon!
---