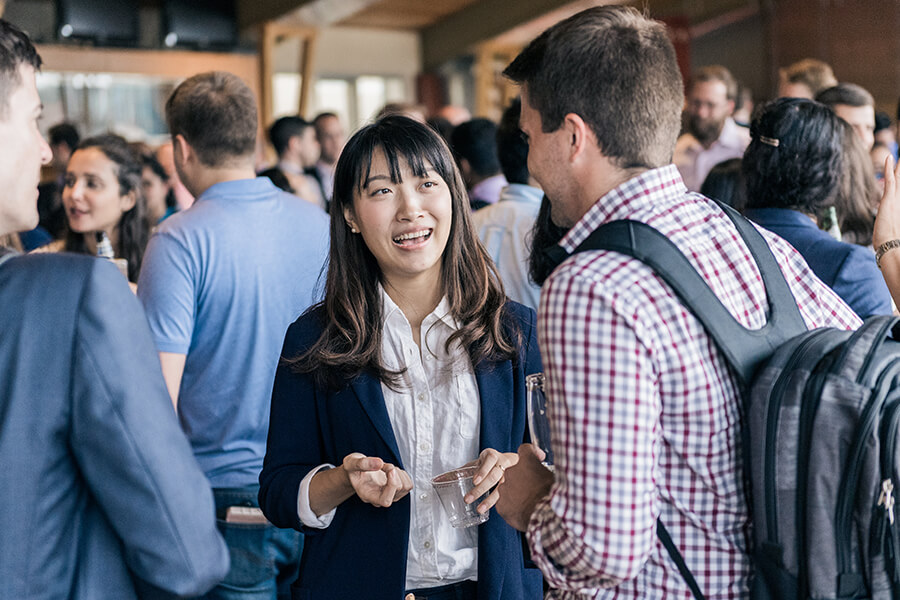 October 03, 2017
Beyond the Class Profile
Every year, after our team has read applications, interviewed candidates, connected candidates with current students and welcomed admitted folks to campus, I get the great task of greeting the incoming class and telling them a little more about themselves! It's fun to see not only the diversity of academic and professional backgrounds, but the interesting tidbits, too. We collect these from conversations with applicants and information from applications.
A few of my favorites from this year include: 
A pilot
Students who work with refugees
Someone who has been skydiving 37(!) times
Someone who volunteers as a clown for hospital visits 
Several with a love of cooking
(I don't want to make this post too long; otherwise, I'd include ALL of my favorites!)
I share these fun facts to show that we really love getting to know our students. (We'll keep you posted if any of those aspiring chefs cook us up something delicious this year!) It is exciting to see the diverse backgrounds of our students.
I always marvel that there are students from 30 different countries and across the United States in the incoming class. The culture, traditions and heritage that our students bring with them really does enrich the experience. In fact, this past weekend, the class hosted a Tepper Cross Culture Potluck. Rumor has it there was a lot of amazing food eaten and friendships forged at the event.
Every year, I am truly impressed by the academic and professional achievements of our incoming class. That's why we love digging deeper and learning more about our applicants. Would you like to get to know our students better? Use the Contact a Current Student feature on our website. They look forward to connecting with you and sharing their insights about the Tepper School and how they navigated the admissions process.
You can also check out the profiles of each incoming group: Full-Time, Part-Time On-Campus, and Part-Time Online Hybrid students. Learn more about Tepper School students and ask yourself if you can see yourself being a part of next year's dynamic class! I hope you enjoy them as much as we do.
---