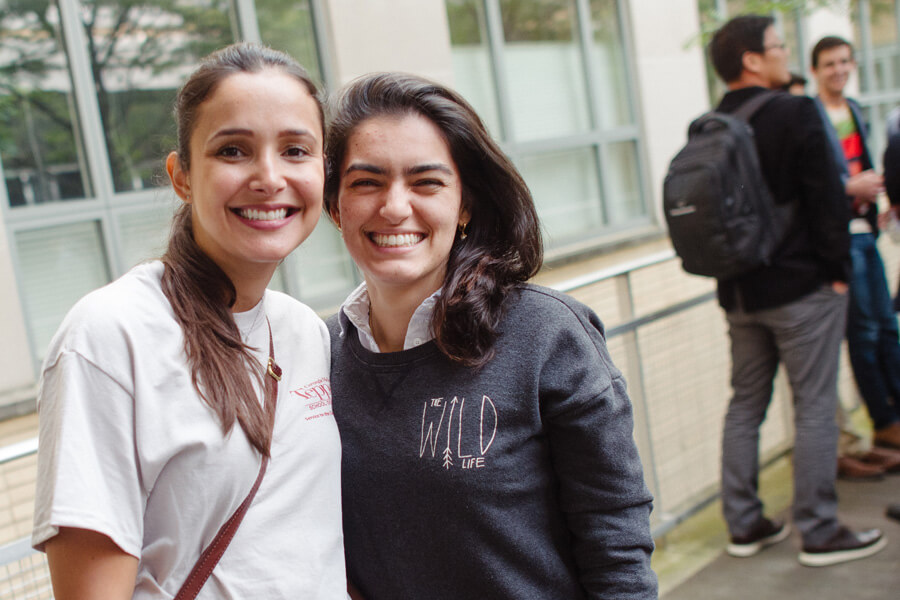 August 28, 2017
Live From the Tepper School, It's Our Fall 2018 Application!
Today is an exciting day! Not only have our first year students arrived and settled into the Tepper School, but our fall 2018 application is live.
We love that the halls of the Tepper School are filling with students again. We also love the anticipation that a new application cycle brings.
Whether you know in what round you will apply or you are still thinking about your next steps, I'd like to encourage you to do a few things:
1. Visit the Tepper School. Our campus visit registration for Mini-1 is now available, so take some time to come and get to know us! If you are interested in our online hybrid format and would like to "attend a class," you can sign up to virtually attend as well.
2. Check out our class profiles. Wondering if there is a "typical" Tepper student profile we'd like to see? Take a look at an overview of our current students and you'll see that, for us, there is no such thing as typical!
3. Use our website as a resource. We've loaded the website with application tips — from providing the one required essay prompt to detailing more about the interview invitation process and providing detailed application instructions, our goal is to keep you informed!
As we continue to welcome new and returning Tepper students to campus, we also look forward to getting to know you over the next year. Keep in touch with our office and stay tuned for more blog updates throughout the year.
Happy applying!
---