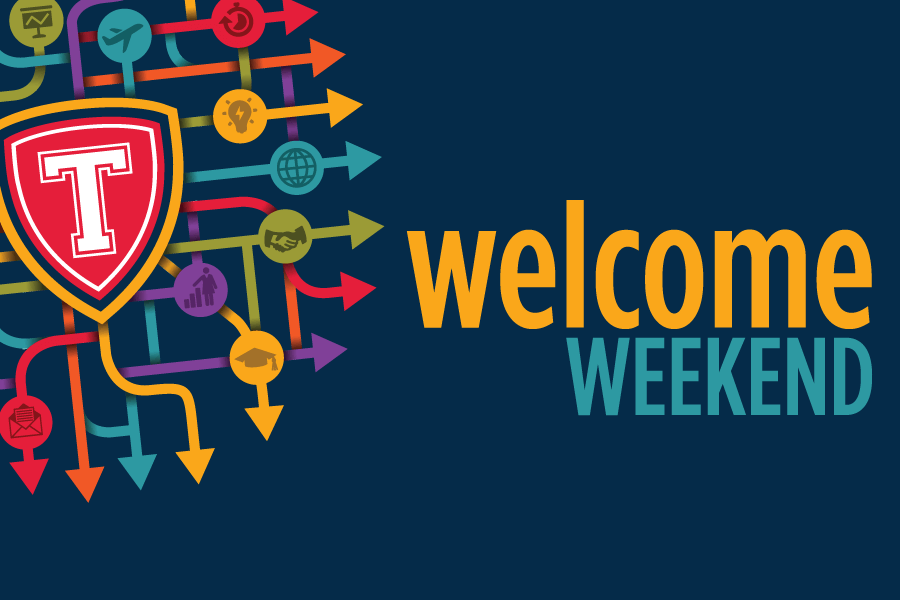 March 03, 2017
Welcome Weekend: Come Get to Know Us!
Pittsburgh is such a welcoming place. Whether you are driving from the airport and through the Fort Pitt tunnel to see the city's gorgeous skyline for the first time, or you've lived here forever (like many folks at the Tepper School), nothing beats the views of this place — except for meeting our people and experiencing their welcoming spirit. 
The Tepper School fits perfectly with that spirit as well. Just like our city, we genuinely want you to be here and we want to show you why we love our school so much — and that's why we are so excited for Welcome Weekend, taking place April 7-8, 2017. 
So, what is Welcome Weekend? 
Well, in my humble opinion, it's the best weekend you'll have in a while! It's a chance for all of our admitted students to come together and be fully immersed in Pittsburgh and the Tepper community. 
We've sent out Save the Dates and for our Round One admitted students, and there are plenty of details on the MBA Countdown site (and still more to come!). At Welcome Weekend, you can plan on hearing more from our current students, alumni and staff (including career opportunity folks, the Accelerate Leadership Center team, our program head and our deans). 
You'll also spend a lot of time with the most important people — your future classmates! Many Welcome Weekend attendees have found lifelong friends during this weekend.
Round Two decisions? Hang tight!
I am aware that some of you who are reading still don't know your admission decision for Round Two. Hang tight — only a few more weeks! Since there are only a few weeks between Round Two decisions and Welcome Weekend, we wanted to let you know the dates of the weekend so that you have a chance to be excited for the potential opportunity, and also plan for possibly making the trip. I know I am a planner, and with how busy we all are these days, we thought you'd benefit from knowing about this weekend in advance. 
If you have already signed up, we look forward to seeing you soon! We hope your trip to Pittsburgh and the Carnegie Mellon University campus reinforces your decision to spend your next two years with us. If you haven't decided on your attendance yet, I promise it will be worth your time and travel. 
Our staff will be busy preparing for the weekend in the upcoming weeks, but the busyness is secondary compared to our excitement. Let us welcome you to our great City of Champions and this world-class university!
Save the date for April 7-8!