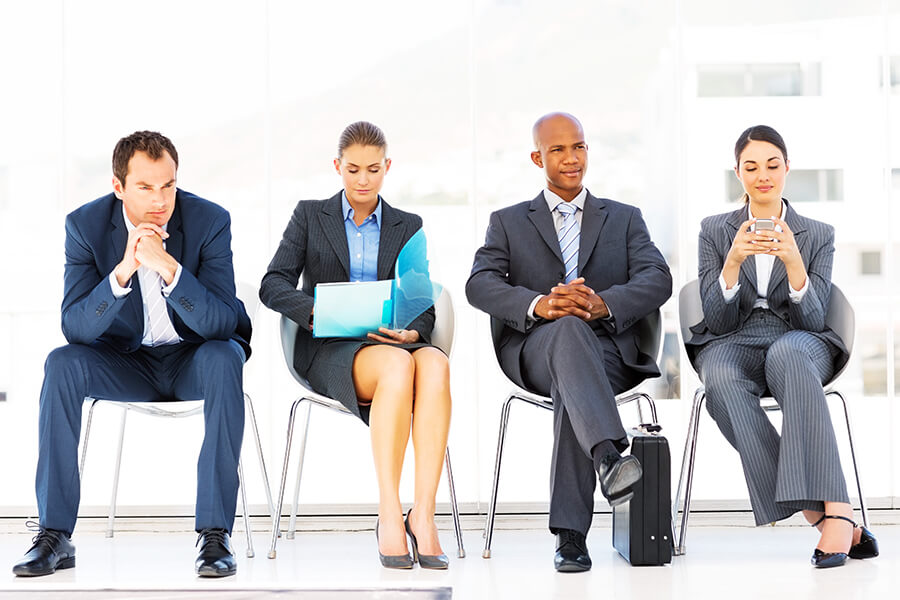 February 24, 2017
Interviews: An Ongoing Process
One of my favorite parts of my day is when I know our Admissions staff is conducting interviews. Whether I get to say hello to those waiting in the Admissions lobby to meet their interviewer, am interviewing myself, or just see a closed office door and know an interview is happening, I can't help but feel a sense of excitement about the admissions process and the opportunities it brings. 
As I reflect on our side of the process, I am also aware that there are applicants who still may be waiting for an invitation to interview. As such, I'd like to share an update on where we are in the process for Round Two. There is still a lot that can happen between now and March 15! 
Appreciate your accomplishment so far
First, as I try to do any time I've submitted a big proposal or idea for review, take a deep breath! Take comfort in the fact that you have submitted your most competitive application and that the Admissions Committee is now getting a chance to read and review all of your hard work. Since they are busy reading files almost daily, the review process takes some time. As the committee reviews, the interview invitation process in ongoing. 
Sit tight
Second, I'll let you in on a little secret about the timing of interview invitations — there is no secret! As we are reviewing applications throughout the entire cycle, interview invitations can literally go out until the week before decisions are released. It might be that your friend or co-worker got her/his invitation a few weeks ago, but that certainly doesn't mean that time is up for you. So, while I know your analytical mind is trying to figure out the logistics behind the timing, I would encourage you to sit tight and know we are still reviewing! 
Stay positive
Third, they say patience is a virtue, but I'm not sure whoever said that has ever had to wait for an admission decision. I certainly understand how stressful waiting is once you have submitted your application, and I applaud you for your ability to be patient. I just want to encourage you, especially as the round progresses, to stay positive. Some of our most successful applicants have been extended an interview invitation further into the round, and once they are here, it's nothing but a memory. The Admissions Committee interviews applicants with the same diligence and enthusiasm on the first day of interviews as the last day — we want to be sure Tepper is the right next step for you.
So, while I am excited for those we are currently interviewing, I am also looking forward to continuing to extend invitations to interview to many of you who may be currently reading this post. 
All the best!