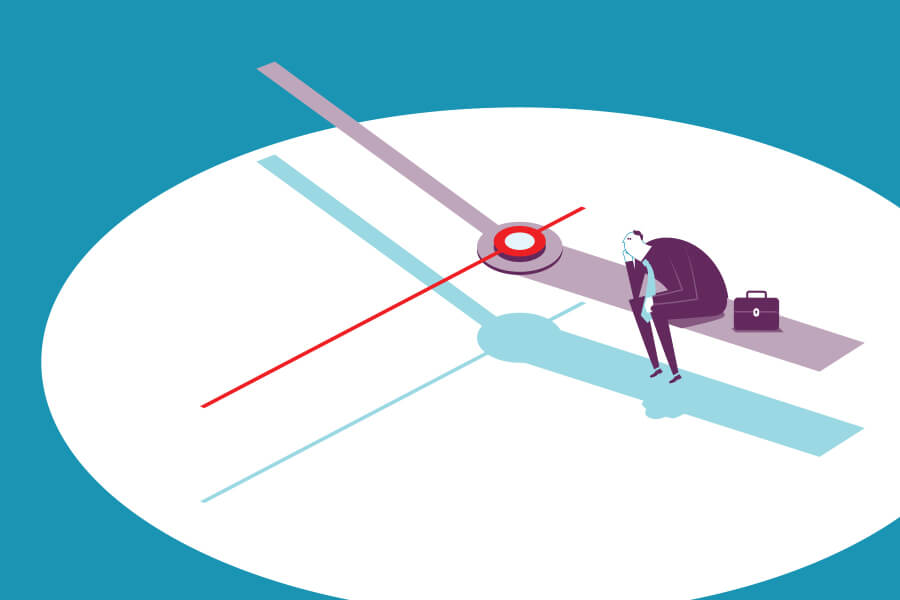 February 22, 2017
I've Been Waitlisted. Now What?
Happy February! Winter can't make up its mind in Pittsburgh this year — it's not sure if it wants to stick around or if spring should get here!  
As we are now into February, that means that we released Round One decisions a few months ago (time files!) and the Admissions staff is in full-on Round Two mode. We are reviewing applications, conducting interviews and meeting as a committee to make admission decisions. What that also means is that we are taking another look at those who were waitlisted in Round One. 
If you were waitlisted in Round One, you might be wondering, "Now what?" I'm happy to provide some tips on what you should (or should not!) do. 
Do ...
Consider retaking the GMAT. If you think you can improve your score, give it a shot! Don't worry — if you took the GRE, we'll also take an updated score there, too.
Submit any updated documents you might have. Did you receive a promotion at work? Update your resume and let us know. Have you clarified your post-MBA goals? Upload a document that lets us know. The moral of the story is if you have updated information, let us know!
Attend any virtual or on-campus events that interest you. If you haven't visited campus and are able, book a flight and come see us! While we can't sit down with you and provide individual feedback, we'd love to have you visit campus and meet our current students.
Be patient. We know it can be challenging to wait to hear your final decision, but we have admitted applicants in Round Four who were originally waitlisted in Round One — it is all part of the review process that happens within each round. 
Don't ...

Feel less competitive. The reason that you are on the waitlist is that the Admissions Committee feels you have a competitive application. Follow the "Do" list above and submit those documents. 
Be offended when we won't provide individual feedback. In order to keep the admission process fair, we can't (at any stage in the process) tell you what to do to specifically help your application. We can, however, provide tips like those above — and we are happy to share those with everyone.
Lose hope. While not every applicant will ultimately be admitted from the waitlist, we review your application in each new round that it enters. That's why it is so important to let us know of any updates you may have. 
We understand that once you have submitted your application, the most stressful part of the process is waiting. Hopefully, these tips will give you additional insight into the process and help you understand where you may be able to make an impact on your application.
All the best!