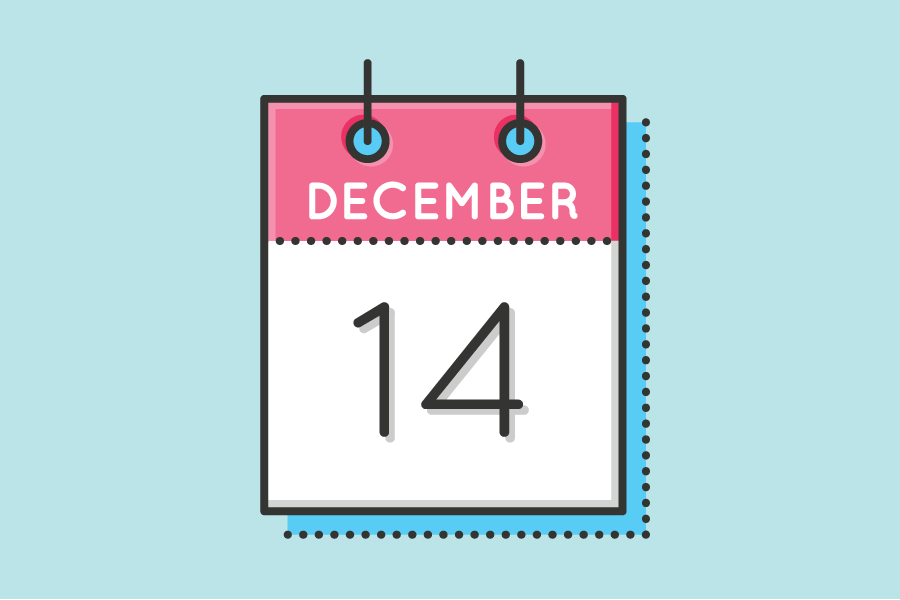 November 22, 2016
Applicants: Check Your Email on Dec. 14
We are less than one month away from releasing Round One admissions decisions. It is hard to believe we are already approaching the end of this round! Oct. 4 seems like yesterday to our Admissions team, but I imagine from your perspective, it may seem like a very long time ago. As it may seem like Round One is already winding down, I want to share a glimpse into what is happening in the world of Tepper Admissions.
We're still traveling
Even with Round One decisions right around the corner, we continue to travel to meet prospective students interested in learning more about Carnegie Mellon's MBA program. I am writing this post during my flight home from the West Coast where I was joined by Steve Rakas, executive director of our Career Opportunities Center, as well as Full-Time MBA alumni and Part-Time Online Hybrid current students for Tepper Talks in San Francisco and Palo Alto. Colleagues from our offices, alumni and students were also in Washington, D.C., Chicago, New York, Philadelphia and Boston this week for our Tepper Talks events.
Interview invitations
Since early October, a series of interview invitations have been sent to Round One applicants. In a given week, there are 40-50 interviews being conducted, both on campus and via Skype. As you may know, these interviews are an opportunity for you to provide first-hand information to the Admissions Committee (AdCom). We truly enjoy this part of the process because we love getting to know you a little more!
Still hoping to be invited to interview?
You will be encouraged to know that we aren't finished with our process yet. We will continue to extend interview invitations on a rolling basis into the second week of December. Thank you for your continued patience.
Lots and lots of application reading
When members of the admissions team aren't traveling for recruiting purposes or conducting interviews, we are reading applications — lots of them! Our application volume in Round One is 16 percent greater than last year's first batch of applications.
How does the application review process happen at the Tepper School?
So, what's the magic behind our process? A lot of review! We read every single application — at least twice. We underline, highlight, circle, notate and really dig in to what you have provided. I oversee all of the decisions and love hearing what our readers have learned from your application when we meet for Admissions Committee.
Decisions released on Dec. 14
As we approach the decision notification date, I know you will be anxious to receive your admission decision. While I cannot give you an exact time on Dec. 14 when we will release admissions decisions, I can almost guarantee it will not be at 9 a.m. EST. One thing I can promise is that we will not leave the office that day until your admission decision has been sent.
Best of luck to all of you!