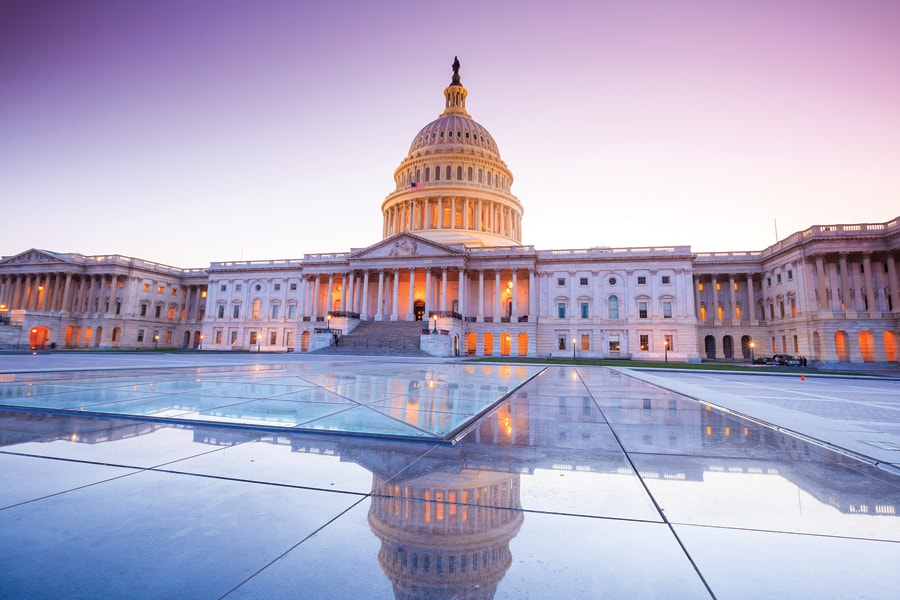 September 18, 2018
CMU Teams Up With WPP for Executive Education Program Focused on Delivering Public Policy Through Behavior Change Communication
Media Inquiries
Noelle Wiker
Carnegie Mellon University has announced the launch of a new Executive Education Program with WPP, aimed at senior officials in government or nonprofit organizations who are involved in implementing and communicating public policy.
"Public Policy Delivery Through Behavior Change Communication," uses research-based strategies and modern communications to help officials and communicators better understand and influence constituent behavior. Offered by Carnegie Mellon Executive Education, it is a partnership between CMU's Tepper School of Business, the Heinz College of Information Systems and Public Policy, and WPP, the world leader in communications services whose agencies work with more than 115 national and regional governments on public policy communications around the world.
Sean Larkins, Chief Executive Officer of Kantar Public Consulting says: "Alongside legislation, regulation and taxation, communication is one of the key levers of policy delivery, but its potential is often underestimated by governments and public bodies. We've combined WPP's global expertise in behavior change communication and our experience at all tiers of government in the US, with Carnegie Mellon's outstanding research capability in areas such as ethics and public policy. The result is a unique program that will help policymakers address the growing challenges that governments in America and worldwide are facing today."
Carnegie Mellon Executive Education is committed to bringing emerging knowledge into business practice. This program leverages Carnegie Mellon's considerable expertise in technology, behavioral economics, and public policy to arm participants with the skills necessary to drive societal change through policy pronouncements.
Running during the first week of December, the five-day program provides participants with a framework for integrating communication into policy development, a model for delivering behavior change communication, and the logic for evaluation and attribution. In addition to the WPP directors who have advised and worked at the highest levels of governments across the world, faculty members teaching the course include Sarah Mendelson, Distinguished Service Professor of Public Policy and Head of Heinz College in Washington, D.C., and Sevin Yeltekin, Professor of Economics and Senior Associate Dean of Education at Carnegie Mellon's Tepper School of Business.
Ambassador Mendelson, former U.S. Representative to the Economic and Social Council at the United Nations, has served for more than 25 years as a practitioner and scholar working and researching issues related to democracy, human rights, and development. "I'm excited to engage some of the world's best and brightest policymakers and share strategies for using effective organizational communication to drive positive change in society, particularly as they relate to the Sustainable Development Goals, an agenda adopted in 2015 that runs through 2030," she said. "The behavior change model is the future of policy-driven communication and will be critical to delivering progress on this important agenda."
Yeltekin brings considerable research expertise in economics, including fiscal policy design and economic inequality. "This program is a significant opportunity to work with the world's leaders to drive the evolution of government communications," she said. "I am honored to participate in this timely partnership and share insights resulting from years of research in behavior change."
Through the use of conceptual models, global case studies, and an interactive live challenge, the course is intended to bridge the gap between policymakers and constituents by empowering communications professionals with research-based approaches to drive behavior change. The behavior change model helps policymakers identify and act upon key drivers of human behavior. The curriculum enables participants to build a framework for communicating policies and influencing constituents to adapt to those policies.
Participants will spend the first three days engaged with program faculty to enhance their understanding of policymaking, theories of human behavior, behavioral objectives, ethics of public policy, and the impact of social media. During the last two days, participants will work in teams with an agency in WPP's network to create and present a plan to resolve a current, real-world, policy issue.
Public Policy Delivery Through Behavior Change Communication runs Dec. 3-7, 2018, at the Hall of the States in Washington, D.C. 
# # # 
About the Tepper School of Business  
Founded in 1949, the Tepper School of Business at Carnegie Mellon University (www.tepper.cmu.edu) is a pioneer in the field of management science and analytical-decision making. The school is among those institutions with the highest rate of academic citations in the fields of finance, operations research, organizational behavior and operations management. The academic offerings of the Tepper School include undergraduate studies in business and economics, Master's degrees in business administration, product management and business analytics as well as doctoral studies in accounting, business technology, economics, finance, marketing, operations management, operations research and organizational behavior.
About Heinz College 
The Heinz College of Information Systems and Public Policy is home to two internationally recognized graduate-level institutions at Carnegie Mellon University: the School of Information Systems and Management and the School of Public Policy and Management. This unique location combined with its expertise in analytics set Heinz College apart in the areas of cybersecurity, health care, the future of work, smart cities, and arts & entertainment. In 2016, INFORMS named Heinz College the #1 academic program for Analytics Education. For more information, please visit www.heinz.cmu.edu.
About WPP Government & Public Sector Practice 
WPP's Government & Public Sector Practice helps governments to achieve their public missions by communicating effectively. The Practice brings together WPP agencies' best thinking and expertise for policymakers and communicators in national, local and multilateral government, public institutions and international organisations. 
www.wpp.com/govtpractice