The 2019 conference took place on Sunday, Feb. 17 at the Tepper School.
This annual MBA student-led initiative, organized by the Tepper Women in Business Club, Tepper School Forté Fellows, and the Accelerate Leadership Center, provides leadership development opportunities for professionals, while also amplifying the conversation on women's leadership both on campus and across the Pittsburgh region.
A diverse and inclusive audience of early to mid-career business professionals and women's allies from across Pittsburgh and the surrounding areas were in attendance.
Download the conference program [pdf]
Scenes from the 2019 Leadership Conference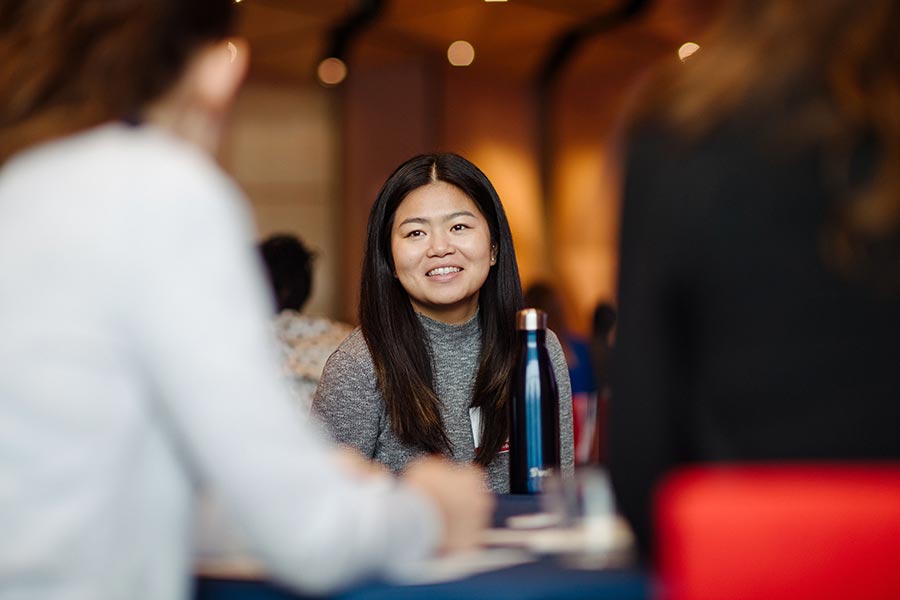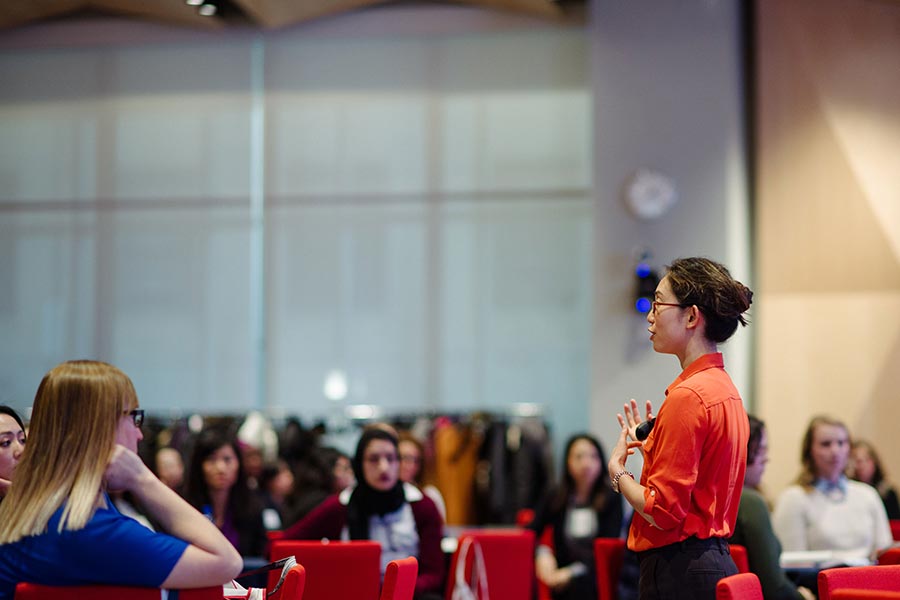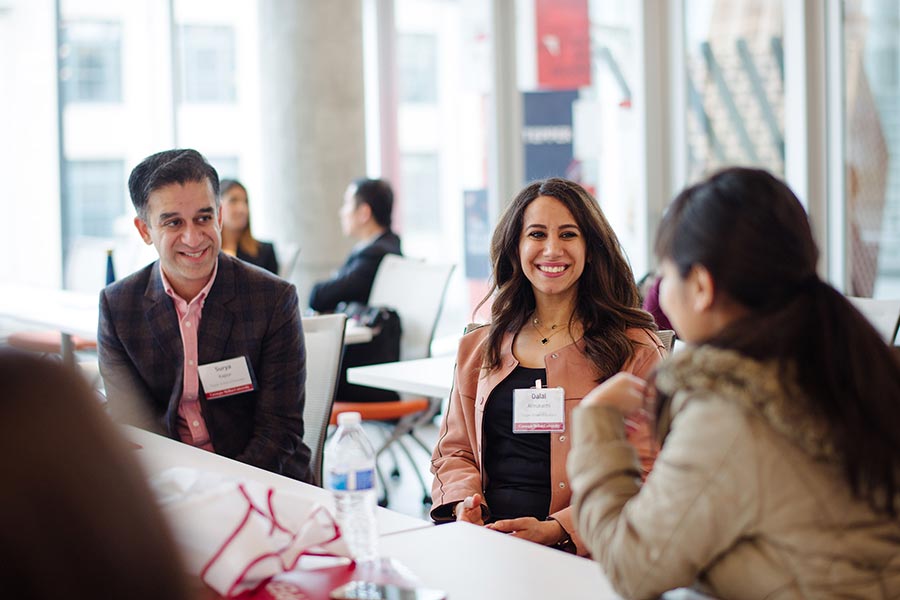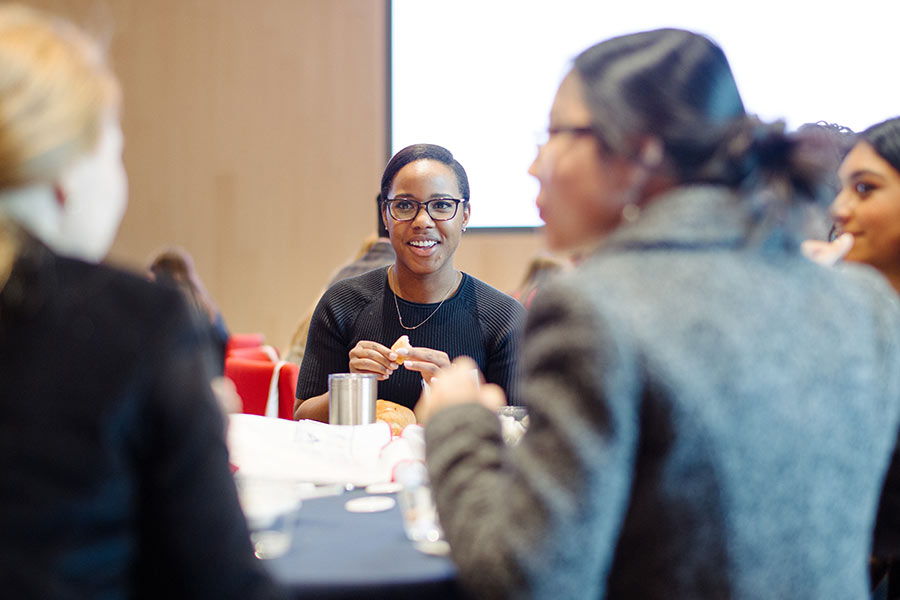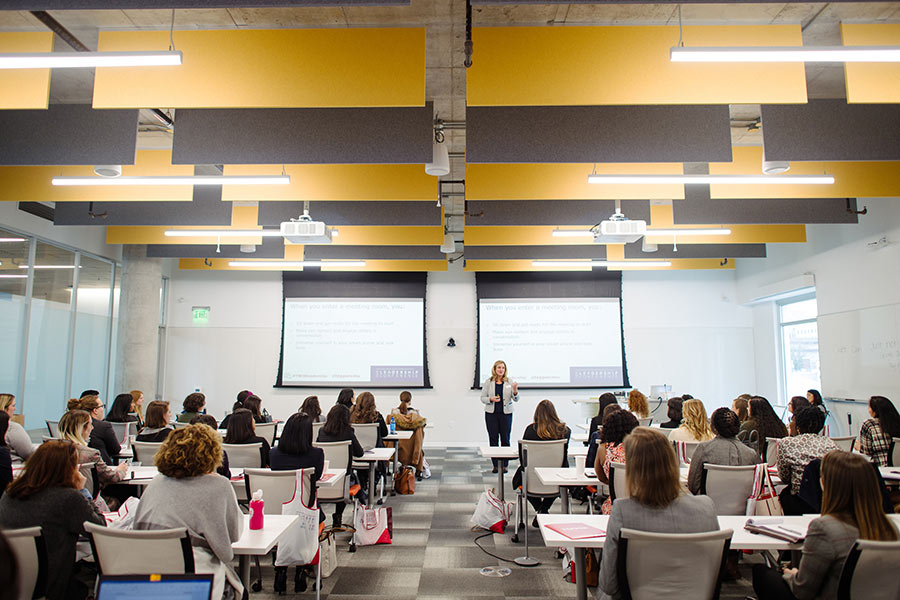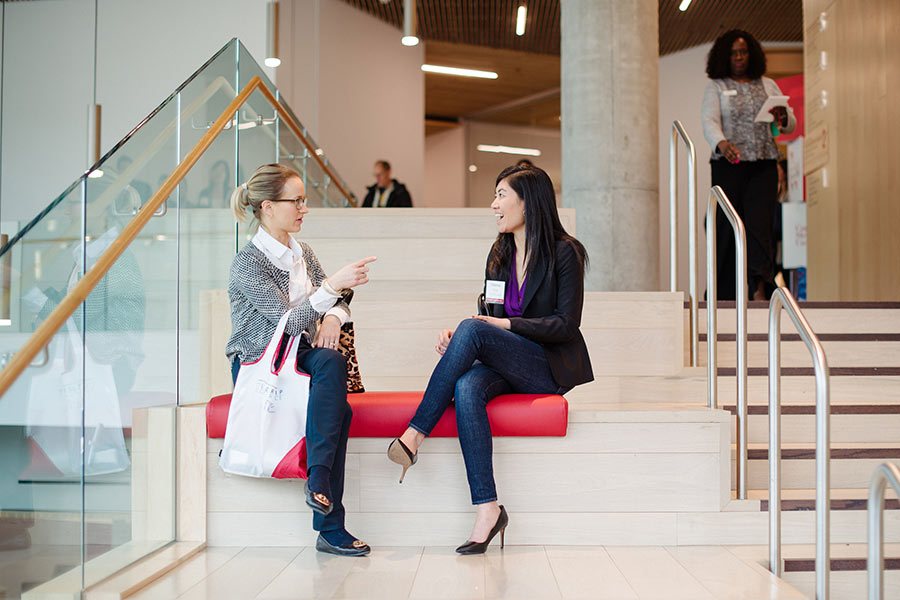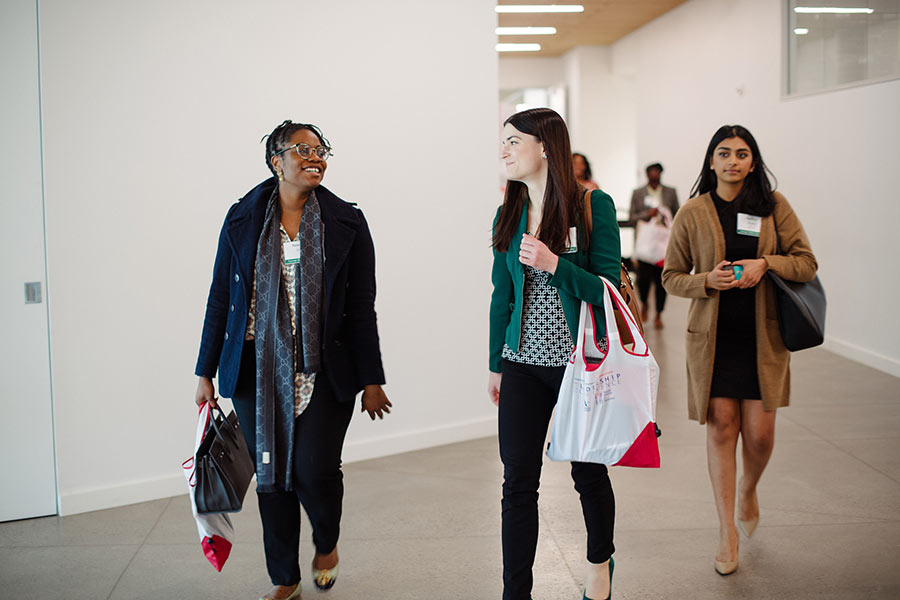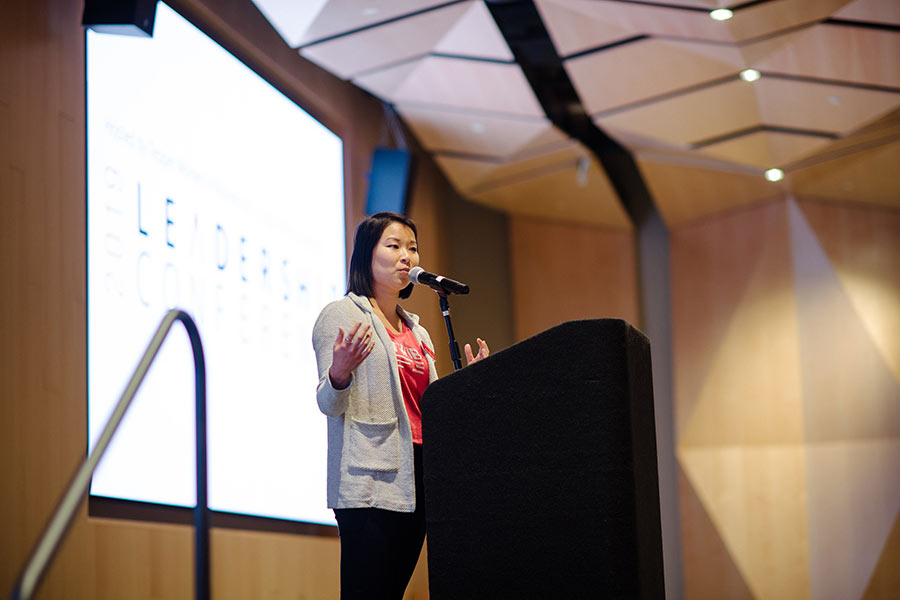 2019 Conference Keynotes & Presentations
Women's Leadership at the Tepper School
Past conference topics have included:
How Leaders Take Action
Gender, Race, Ethnicity: Understanding the Impact of Being Different from Peers at Work
Over-Mentored Yet Under-Sponsored: Attracting the Attention of Influential Sponsors
Allies in Arms: How and Why Women Can Own the Transformation of Corporate Culture
Cultivate an Influential Network: Assessing the Current and Future State of Your Network and Actively Cultivating the Network You Need
The Power of Influence: Leading Without Direct Authority; How to Have an Impact in Your Work Without Hire and Fire Power
Entrepreneurs and Intrapreneurs – No Need to Go it Alone: Resources and Strategies for Building and Engaging Customers, Funders and Advisors
Educational Excellence
Conference Sponsors