Celebrate 25 Years By Giving Back!
It's hard to believe that it has been 25 years since we walked the halls of Posner Hall. In honor of this special milestone and in memory of our GSIA experience and education, let's join together in support of the Tepper School.
This year we are challenging our class to reach contribute $350,000* to the Tepper School and reach 30% class gift participation. We need your help to meet our goals!
*We initially set a $100,00 goal and have already surpassed that due to a generous estate commitment! We hope you will help us achieve our stretch goal of $350,000.
Fundraising Progress
Dollar Goal: $350,000

$304,636 Raised

$64,636 cash gifts

$240,000 commitments 

Participation Goal: 80 Donors

53 Class Donors
We're 87% of the way to our dollar goal!
We're 65% of the way to our participation goal!
Become a Sustaining Donor
Your recurring monthly, bi-monthly, quarterly, or annual gift will help ensure consistent support for Tepper students, faculty, and operations.
Make a One-Time Class Gift!
*A gift of $2,500 or more qualifies you for membership in the W.L. Mellon Society, the Tepper School's society for our most generous donors. Membership benefits include listing within the Tepper School on our donor board, invitations to exclusive events and communications, and membership in the CMU Andrew Carnegie Society.
GSIA Class of 1997 Campaign
By contributing to our class gift campaign, your generosity will provide essential support to the Tepper School Annual Fund or the Tepper Community and Inclusion Fund.
Tepper School Annual Fund
The Annual Fund supports areas of greatest need at the school, including: 
Student financial aid: 831 graduate students received financial assistance during the 2020-2021 academic year.
Student engagement experiences, such as club activities, Basecamp, Diversity and Welcome Weekends, and the Accelerate Leadership Center, allowing students to build peer, corporate, and alumni networks to support their future careers.
Alumni engagement opportunities, like lifelong learning webinars.
Student safety and education, such as the school's transition to a hybrid learning model during the 2020-2021 academic year.
Tepper Community and Inclusion Fund
All members of the Tepper School community, including students, student organizations, faculty, and staff, can apply for Community and Inclusion Funds to create an event, program, or initiative that supports the school's diversity and inclusion goals.
The school's diverse and inclusive community enriches the student experience and leads to greater creativity and innovation in decision making. Ensuring that all members of our community have a voice and sense of belonging will empower them to strive for excellence.
Help our GSIA Class of 1997 leave a positive legacy for current and future students by making a class gift contribution today.
GSIA 1997 Reunion Committee
Mark Zacur
Class Gift Chair

David Cotteleer

Michael Elias

Krista Markert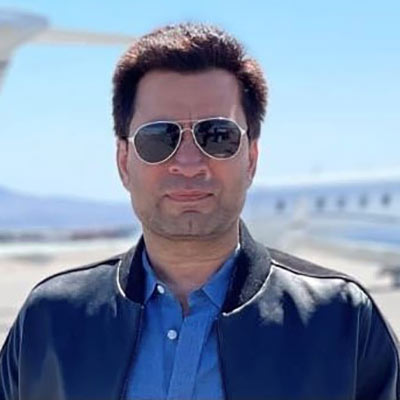 Shirish Pareek

Albert Quaye

Ari Rabban

Ekin Tutek

John Walker
Cynthia Wang
Class of 1997 Donors: Thank You for Your Class Gift!
Amit Agarwal
Hakan Altintepe
Brian August
Paul Barr
Gaurang Bhatt
Juan Bolanos Hernandez
Andrew Brown
Srini Chandrasekharan
Benjamin Cowen
Susan Davies
Michael de Groot
Lyenda Simpson Delp
Phillip Delp
Gregory Devine
Xiaorong Dong
Michael Elias
Bradley Erion
Christian Farls
Bernard Feng
William Guyton
James Harvey
David Henry
Jeremy Hirsch
Kurt Hollasch
Marc Kikuchi
George Maier
A. J. Marazza
Krista Markert
Trey Marshall
Jayant Mathew
Mariam Mathew
Thomas McGuckin
Carlos Morales-Paulin
Ryuichi Nishizawa
David O'Connor
Shirish Pareek
Jeffrey Puzas
Ari Rabban
Matthew Raubacher
Eric Schloss
Julia Schloss
Peter Schweizer
Jonathan Stolz
Lawrence Sturm
Martin Syquia
Ekin Tutek
Cynthia Wang
Kathy Wolfe
Peter Wu
Pei Yeh
Mark Zacur
Michelle Zini
Marc Zupicich