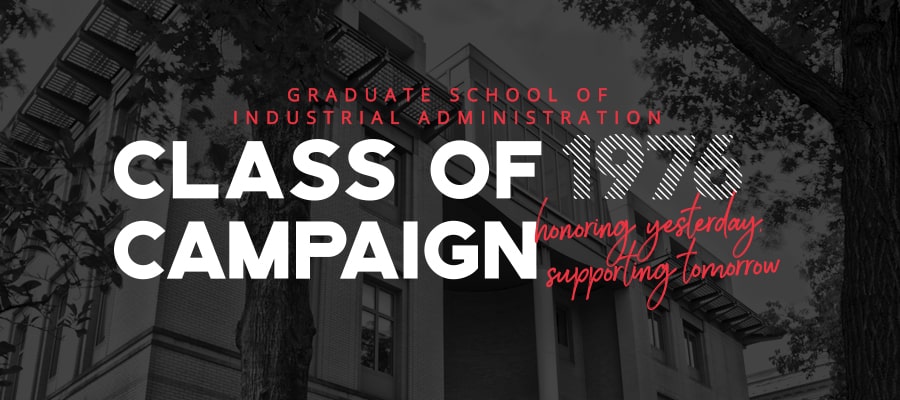 Thank you for your support this year!
Please see below for information about the Class of 1976 fundraising campaign during the 2020/2021 academic year (July 1, 2020 - June 30, 2021).
---
Celebrate 45 Years By Giving Back!
It's hard to believe that it has been 45 years since we walked the halls of GSIA. In honor of this special milestone and in memory of our GSIA experience and education, let's join together in support of the Tepper School.
This year we are challenging our class to reach 35% class gift participation. We need your help to meet our goal of 27 Class of 1976 Tepper School donors!
Fundraising Progress
Goal: 27 Donors

26 Reunion Donors, to Date

$420,035 Raised
We're 96% of the way there!
Become a Sustaining Donor
Your recurring monthly, bi-monthly, quarterly, or annual gift will help ensure consistent support for Tepper students, faculty, and operations.
Make a One-Time Class Gift!
*A gift of $2,500 or more qualifies you for membership in the W.L. Mellon Society, the Tepper School's society for our most generous donors. Membership benefits include listing within the Tepper School on our donor board, invitations to exclusive events and communications, and membership in the CMU Andrew Carnegie Society.
GSIA Class of 1976 Campaign
By contributing to our class gift campaign, your generosity will provide essential support to the Tepper School Fellowships.
Last year, Tepper School Fellowships provided financial aid to over 50% of Tepper MBA students, making a Tepper School education possible for our diverse and high-quality students by reducing the financial burden of tuition.
While we know the Tepper MBA is worth it, the rising cost of tuition can make attending a high caliber business school like Tepper out of reach without acquiring significant student loan debt, especially during a pandemic and economic recession. Fellowships help to reduce the amount of debt MBAs will graduate with, making the program more accessible to deserving students.
Help our GSIA Class of 1976 leave a positive legacy for current and future students by making a class gift contribution today.
Class of 1976 Class Gift Committee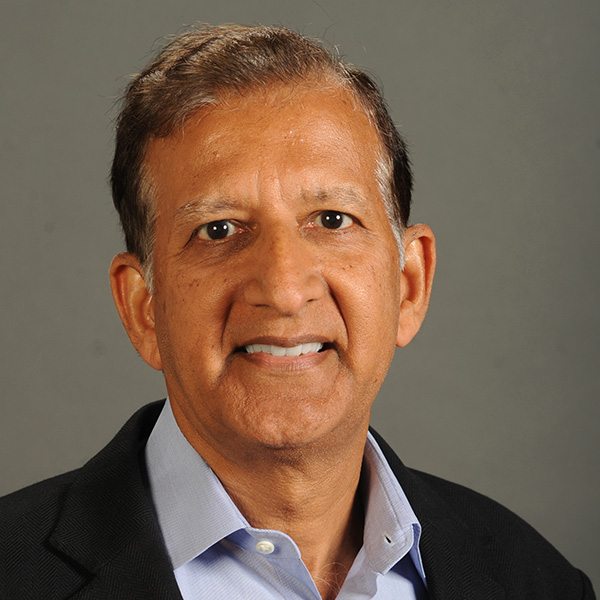 Manoj Singh
Class Gift Chair

Harsh Manglik

Greg Polansky

Peter Rapp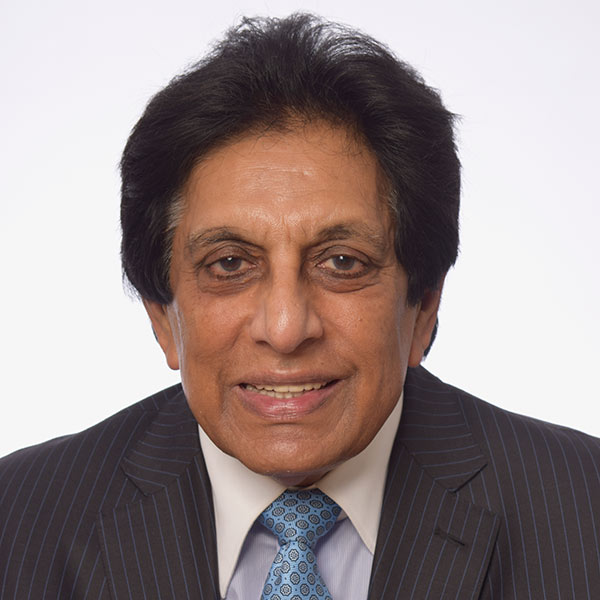 Ajit Shetty
Class of 1976 Donors: Thank You for Your Class Gift!
Manuel Amaya
Richard Beran
Donna Cartwright
Michael Fearney
Gordon Fletcher
Barry Gainer
Larry Kaplan
Deepak Kapur
Alan Koblin
Harsh Manglik
Peter Meaden
Emil Neufeld
Judith Offerle
Gregory Polansky
Peter Rapp
Dennis Rector
Rita Resick
Robert Rifkin
Frederick Sell
Ajit Shetty
Theodore Showalter
Manoj Singh
Sunil Wadhwani
Lawrence White
Lee Williams
D'Lane  Wisner