January 14, 2013
Faculty: Thinking about online education?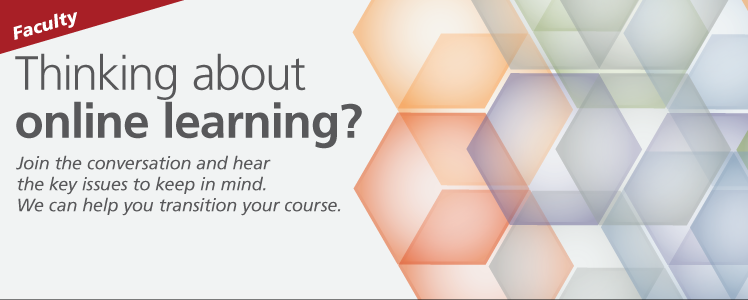 Contact us to get started...
We have a model and tested processes to support your design, delivery, and evaluation needs, and can point you to tools and resources to support your specific goals. Contact us to see what others are doing and to discuss considerations and strategies for moving your program, course, or components of your course online.
---