November 12-18, 2018
Celebrate the entrepreneurial and innovative culture at Carnegie Mellon University during Global Entrepreneurship Week powered by the Kauffman Foundation! Be a part of the world's largest celebration of innovators and job creators who launch startups and bring ideas to life. This year's celebration will be a collaboration with Pitt's Innovation Week, hosted by the Innovation Institute. For questions, please contact Sonya Ford.
Check back for the list of 2018 events and sponsors.
2017 Events


The Money Table
Application Deadline: November 3, 11:59pm

Bootcamp (Required to participate in the Money Table Competition)
Friday, November 10
6:30 pm
University of Pittsburgh, Alumni Hall 532

Money Table Competition
Saturday, November 11
8:30am-3pm
CMU Campus, Gates Hillman Center 6115
Startup companies are a dime a dozen. Think you've got what it takes to pick a winner? The Money Table is the competition where you are the angel investor. Put real Pittsburgh startup companies in your hot seat.
READ


Kickoff Event

James R. Swartz Leadership Series: Rob Cochran
President and CEO
#1 Cochran
Stray the Course: Driving Change in Traditional Industry
Monday, November 13, 2017
12:30-1:30pm
CMU Campus, Tepper School of Business, Cooper Auditorium
Rob Cochran sits atop Western Pennsylvania's most successful automotive dealer group. But when it comes to running the enterprise that bears his name, there is little sitting involved. President and chief executive officer since 1992, Rob directs all facets of the organization's operations. His presence is ubiquitous. From boardroom to showrooms, in communities and on TV, Rob drives the company with vigorous leadership, spirit and vision.
Rob joined the family business as executive vice president in 1987 after graduating from Carnegie Mellon University with degrees in Applied Mathematics and Industrial Management.

Special Talk: Rob Lee
The Future of E-Sports

Monday, November 13, 2017
5:30-7pm
CMU Campus, Newell Simon Hall 3305
This talk features Rob Lee, former top Pro Gaming Manager in the U.S. & Europe, Creative Director and a current organization owner (think Steelers but for esports). Rob is currently building Pittsburgh's esports infrastructure in the city and the region by connecting high schools and colleges and strengthening the local community of gamers casual and/or competitive.
START SMART: Structuring 3rd Party Relationships
Tuesday, November 14
CMU Campus, Newell Simon Hall, 3305
Presenter: David Lehman, K&L Gates Law Firm
Third party relationships can come in a variety of forms, e.g. joint ventures, partnerships and licensing. Creating strategic partnerships can add tremendous value, if the partnership is structured properly. Since every partnership is different, startups must understand the differences between the forms and how to negotiate the best terms to ensure the partnership success.
Co-sponsored by Project Olympus and The Innovation Practice Institute at the University of Pittsburgh.
Pittsburgh's Good Neighbors: Entrepreneurs Who are Changing Our Region and the World!
A fireside chat with Thread International, Rorus, 412 Food Rescue and Eco-Soap Bank
Dessert and Networking reception to follow
Wednesday, November 15
5:45-9pm 
University of Pittsburgh, William Pitt Union
7-9pm Dessert and Networking
Audience: Open to all
Join us for a conversation with four Pittsburgh mission-driven enterprises as they talk with us about their journey from inspiration to impact, the lessons they've learned along the way and what's next on their horizon.  
This event is open to anyone interested in learning more about taking entrepreneurial action to help solve local, regional, national or global challenges.  Following the conversation, stick around for dessert and mingling with others in our region's social innovation and impact ecosystem.
Startup Job Fair
Thursday, November 16
4-7pm
CMU Campus, Newell Simon Hall, Perlis Atrium

Map

Audience: Open to all
View the partcipating companies
This annual event brings together over 45 local startups and more than 350 applicants who are interested in working for a startup. 

Startups: Need to be less than five years old (company formation is not required) and should register in advance. A fee of $25 will be charged after the startup is approved.

Attendees: Positions available include full-time, part time, paid and unpaid internships in a variety of fields. Registration in advance is not required, but is encouraged. 

Both startups and attendees can sign up here.
Co-sponsored by Pittsburgh Technology Meetup and Project Olympus.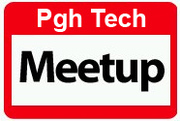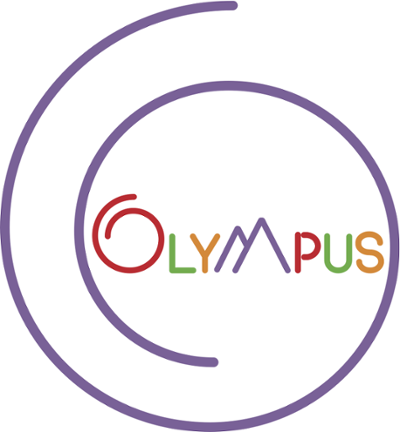 Student Pitch Competition
Friday, November 17
5-7 pm
University of Pittsburgh, William Pitt Union
Audience: Open to the CMU and Pitt community

Come watch as CMU and Pitt grad and undergrad students pitch their entrepreneurial ideas in 90 seconds to a panel of judges for the chance to win cash prizes. Members of the audience will also vote for their favorite pitch. The competition is open to CMU and Pitt undergraduate and graduate students.
Interested in pitching? Contact Craig Markovitz

Sponsored by: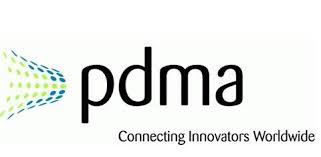 The Road to the Global Entrepreneurship Summit, Pittsburgh
Friday, November 17
10:45 am-3:30 pm
CMU, Jared L. Cohon University Center, Rangos Auditorium
RSVP to Sopenforum@state.gov by Wednesday, November 15, 2017, with your name and affiliation. A confirmation email will be forthcoming to include full details.

This event is an inspiring opportunity to collaborate with government officials, entrepreneurs and investors about Innovations & Technologies for the Smart City.  As the U.S. & India prepare to host the flagship Global Entrepreneurship Summit in Hyderabad, India, November 28-30, this "Road to GES: Pittsburgh" engagement will highlight the best of Pittsburgh as a model Smart City.

Agenda:

•10:45 a.m.: Registration (All guests are asked to be registered and seated by 11:20 a.m.)
•11:20 a.m.: Welcome
•11:30 a.m.: U.S. Government VIP Keynote Address
•12:00 p.m.: Panel #1 "Technologies & The Smart City"
•1:00 p.m.: Luncheon & Student/Faculty Presentations
•1:45 p.m.: Panel #2 "Sustainable Development & Entrepreneurship"
•2:45 p.m.: Entrepreneur TED-style Talks
•3:30 p.m.: Network Reception