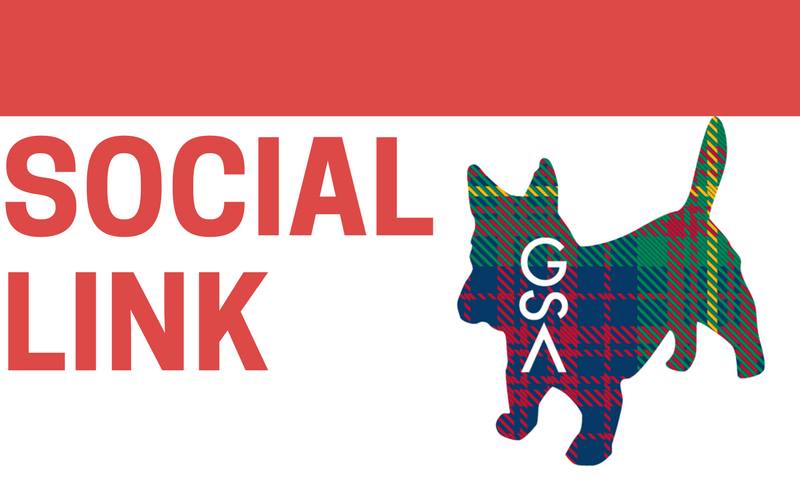 March 11, 2019
How to Make Friends and Have Fun with GSA SociaLink
By Pragna Mannam, VP of Graduate Student Life AY18-19 gsa-vpsocial(through)andrew.cmu.edu
"I used to have so many friends," I hear from fellow graduate students. It's no surprise that we were pretty popular amidst our peers in undergrad, living in the same dormitories, taking classes together, or passing by people you knew on a daily basis as you walked across campus. Somehow, we move to a graduate program and it's all so different. Why is that? Graduate students have their own housing, hobbies, lives, and sometimes even families. Across the board, students come from diverse backgrounds and can range greatly in age. What connects these students from all walks of life? Ambition. All wanting a higher degree of education to get somewhere new in life. But along the way, some friends and fun would be nice!
When our day-to-day work gets busy with classes, advisor meetings, and research, it's important to have some downtime. Whether you choose to partake in a hobby or just socialize with other CMU students, sometimes it's just hard to find friends who are free or have the motivation to even do those things at all. Adulting is hard. Sometimes, it even feels like you can only choose two between eating healthy, exercising, and being on top of work, let alone having fun on top of that. If by chance you find time to pick up an old hobby, find a new one, or explore events around Pittsburgh, GSA wants to help you find like-minded people right in your own university. If you're sick of seeing the same people day in and day out, we've got the solution for you!
GSA SOCIALINK! Where CMU graduate students gather online to talk interests, questions, and invitations. Here's an idea of what people have posted on GSA SociaLink:
New club awareness and participation requests

Asking about any organized singing group at CMU or in Pittsburgh

Going to an event and looking for others to join (or asking if others are going)

Looking for a buddy to bike/gym/etc.
Want to join to make some friends and new memories?!? Go to
https://www.facebook.com/groups/cmu.socialink/
and provide your Andrew email to verify that you are a CMU student.