Carnegie Mellon Silicon Valley Faculty Present at CSEE&T
As spring break ends and students return to class, our faculty return from Pittsburgh where they attended and presented at the 23rd International Conference on Software Engineering Education and Training (CSEE&T). Started in 1987 at Carnegie Mellon and the Software Engineering Institute (SEI), the CSEE&T has evolved into a premier annual conference on software engineering education and training. The conference brought together Master's of Software Engineering and Institute for Software Research faculty, affiliates from Carnegie Mellon Qatar, SEI mentors, and educators from around the world.
A number of the our faculty presented the ideals incorporated in the Software Engineering and Software Management programs at the Silicon Valley campus, through papers and workshops. Professors Ray Bareiss and Gladys Mercier introduced the concepts developed here discussing their co-authored paper, A Graduate Education in Software Management and the Software Business for Mid-Career Professionals. According to Bareiss and Mercier, "Our software management master's program integrates business, technical, and soft skills to prepare our students for technical leadership in their current companies or in entrepreneurial ventures. Ours employs a unique team-based and project-based pedagogy which emphasizes practical skills over theory, depth over breadth, and coaching over lecturing."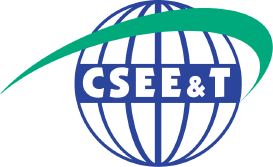 Professor Ed Katz presented his paper entitled, Software Engineering Practicum Course Experience, a capstone to the program curriculum that provides the students with an opportunity to work with an actual client. The client has a real problem and is in need of a software-developed solution. Concurrently, it provides the opportunity for the student to demonstrate the acquired skills and knowledge derived from the software engineering curriculum. Katz offers, "The repetition of the clients wishing to engage with additional teams from the campus is a true measure of the success of the program."
In addition to the papers submitted and accepted by the conference committee, several of our faculty offered workshops. Professors Ray Bareiss and Martin Radley hosted A Gentle Introduction to Learn By Doing workshop that introduced the attendees to our learn-by-doing instructional approach through participation in a learn-by-doing-experience, performing a usability analysis of a commercial website, followed by discussion to highlight what we believe to be important principles of teaching. Bareiss points out from the results of a recent survey, "student satisfaction is high: 87% believe that the program has given them a competitive advantage with respect to their professional peers, and their promotion and salary histories bear out this belief."
Improvisation for Engineers, conducted by Professor Todd Sedano, offered workshop attendees the opportunity to learn the fundamental techniques for improvisational acting including active listening, acceptance of other's ideas, serving the narrative, and commitment. Sedano explains, "Using these techniques, engineers can learn new ways to generate novel solutions to complex problems, build high-trust teams, brainstorm without critiquing, and overcome anxiety when public speaking. The emphasis of the workshop is on creativity and spontaneity, not performance."
In addition to the improvisation workshop, Sedano also hosted Teaching Agile Estimation. This workshop demonstrated how to teach estimation on agile projects. Attendees reviewed how agile projects perform project planning. Through a planning exercise to estimate story cards using Planning Poker (a variant of wideband Delphi technique), they completed an exercise that teaches the concept of Story Points. The workshop concluded with a discussion about issues teaching this material.
Mercier summarizes, "The conference was a great event that helped to energize us as instructors and leaders in the field. We, as faculty, learn as much from our students as they learn from us. Being able to participate in events that are constructed in an environment similar to those our students experience gives us a new perspective on teaching."