August 11, 2011
Noel Zahler Resigns as Head of Music School To Become Dean at Long Island University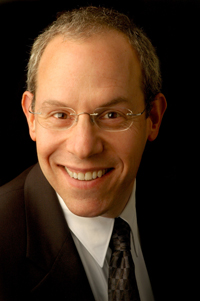 Noel Zahler
has resigned as head of Carnegie Mellon's School of Music to become dean of the School of Visual and Performing Arts at Long Island University's C.W. Post campus. His resignation is effective Sept. 30.
In an email to the School of Music and College of Fine Arts (CFA) communities, Acting CFA Dean
Dan Martin
said Zahler made many contributions to the School of Music in his four years at the helm. He credited him with increasing the number of full-time faculty positions, updating the curriculum, creating new performance opportunities for students, including trips to New York's Carnegie Hall and the Kennedy Center in Washington, D.C., and adding programs. Martin said Zahler helped raise the school's profile, citing its recent top 10 music school ranking in the highly regarded Fiske Guide. He praised him for helping to recruit the largest undergraduate and graduate class in the school's history in 2010-11, which included a record number of international students.
Martin also applauded Zahler for expanding the school's alumni connections, initiating several fundraising campaigns, and building strong ties with local music organizations, such as the Pittsburgh Symphony Orchestra and the Pittsburgh Opera.
"I know that I speak for everyone at Carnegie Mellon in thanking Noel Zahler for his indefatigable efforts and his achievements on behalf of the students, staff and faculty in the School of Music.  All of us wish him well in this new chapter in his career," Martin said.