Jobs & Internships
Are you a senior physics major looking for your next steps after graduation? Are you an undergrad interested in exploring a new field of research?
Below are some academic, career and extracurricular opportunities from institutions who have reached out to CMU Physics to express interest in hiring our students. This is by no means an exhaustive list of possibilities. Speak with your advisor to discuss your options.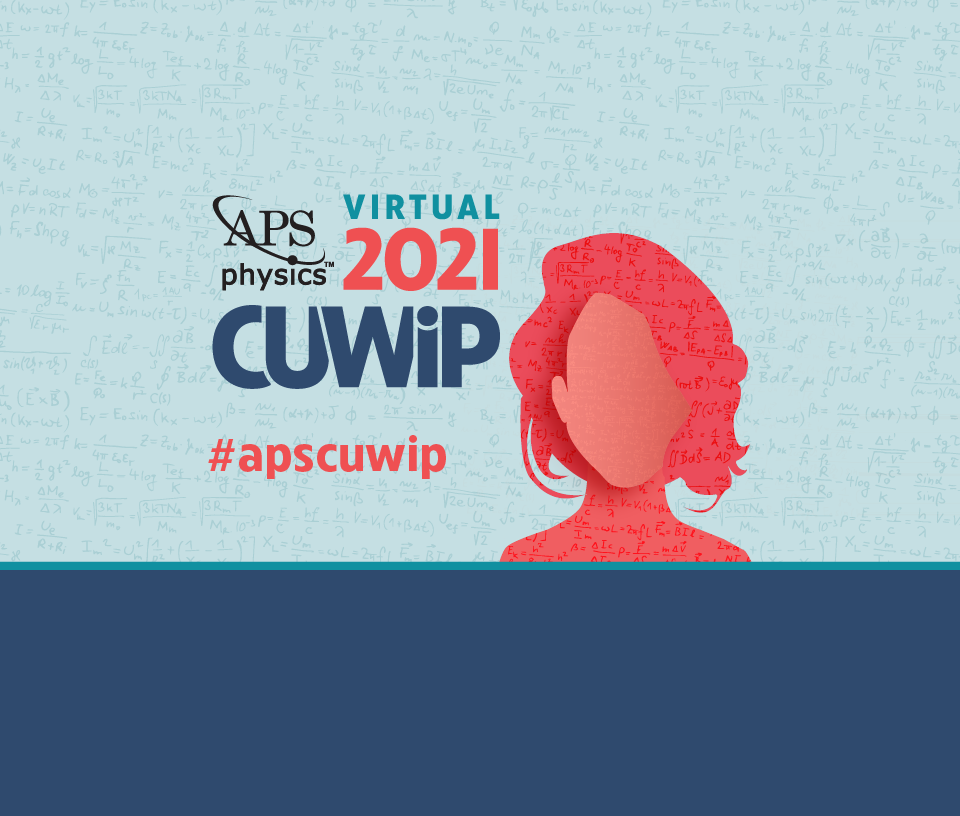 Applications are now open for the Conference for Undergraduate Women in Physics (CUWiP)!
Off-Campus Research Opportunities
Check back for future opportunities!
Integrated BS/MS Program in Engineering and Public Policy at CMU
If you are a current CMU undergraduate considering graduate school after you have completed your undergraduate studies you can get a head-start by working with your academic advisor to plan a course of study that leads to both the BS in your technical undergraduate major and the MS in Engineering and Public Policy.
Program Requirements:
This course of study will typically require ten semesters of study, although advanced placement or other study may reduce your time. With the approval of your academic advisor, you may take courses while an undergraduate that will count toward your MS degree as long as these courses are beyond the minimum number of units required for your BS degree.
How to Apply
Apply between the 5th and 7th semester of your undergraduate program (transfer student timeframe for application will be adjusted on a case by case basis)
Send an email indicating interest and a resume to eppadmt@andrew.cmu.edu and request to make an appointment with the Integrated BS/MS advisor.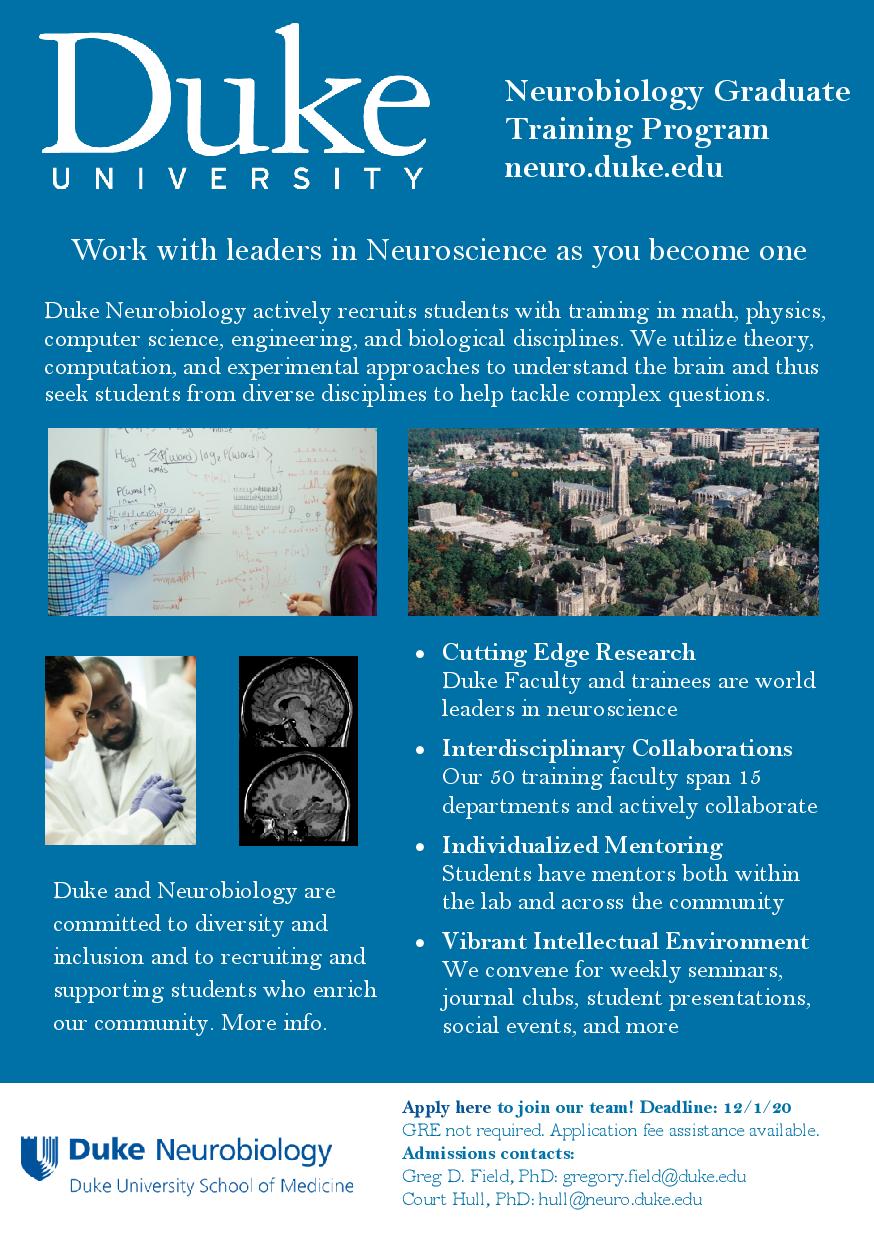 Duke University Graduate Program in Neurobiology
The Duke Neurobiology Graduate Training Program is currently beginning its recruitment and is seeking students with training in math, physics, computer science, engineering, as well as biological disciplines.
The deadline for applications is December 1, 2020.
Rosenstiel School of Marine and Atmospheric Science, University of Miami
Spring and fall 2021 applications are now open for the following degrees: PhD (fully funded), Master of Science (MS), and Master of Professional Science (MPS). At RSMAS, PhD students are supported as Graduate Research Assistants during their tenure (typically 5 years). These assistantships provide an annual salary of $30,312 (USD), and tuition and health insurance are provided. A list of PhD Assistantships are available here: https://graduate.rsmas.miami.edu/admissions/phd-assistanships/index.html. RSMAS is also offering 4 Rosenstiel Opportunity Scholarships that provide high-achieving students from historically underserved or underrepresented populations, and/or socio-economically disadvantaged backgrounds, to earn a master's degree from the Rosenstiel School at no cost or significantly reduced tuition cost (student fees still apply).
MPS students enroll in the same courses as PhD and MS students, and participate in an internship and/or research in the field in lieu of a traditional thesis/dissertation which is required for MS/PhD students.
Virtual Open House, Oct 23, 2020, 2pm EST:
https://miami.zoom.us/webinar/register/WN_rwdNpgPWSJOSeiw-B-XvKA 
Priority deadline for applications is December 1, 2020. The MPS degree has rolling admission until June for international applicants and July for U.S. citizens and permanent residents.
Teach K-12 Science with Southern Teachers:
Despite many uncertainties, there are still jobs for new teachers at all levels K-12. In fact, some schools are hiring additional teachers to adhere to social distancing guidelines in their classrooms.
Because of the uncertainties caused by COVID-19, it is a surprisingly good time to seek a position. We still have many jobs open at college-preparatory schools for the 2020-21 school year, and we are seeking talented and energetic candidates who are enthusiastic about teaching science. Remember, private/independent schools do not necessarily require a teaching certificate. They need candidates with strong content knowledge and the ability to manage and motivate K-12 students.
Southern Teachers is the premier placement agency for private schools in the South. We work with over 650 college-preparatory schools from Maryland to Miami to Midland, Texas. Our services are to candidates are free! Our member schools pay for our work because they have trusted Southern Teachers since 1902 to find good teachers and leaders. Interested candidates should submit our online application as soon as possible, because new teachers will begin orientation at schools very, very soon.
Questions can be directed to Ali Buchanan, (434) 295-9122.
Miscellaneous Opportunities