With more than 100 active members, the CMU Astronomy Club is the local authority for celestial events. They organize field trips, educational events, and much more ...
Of course, they're on the spot when things happen, such as the 2017 U.S. solar eclipse!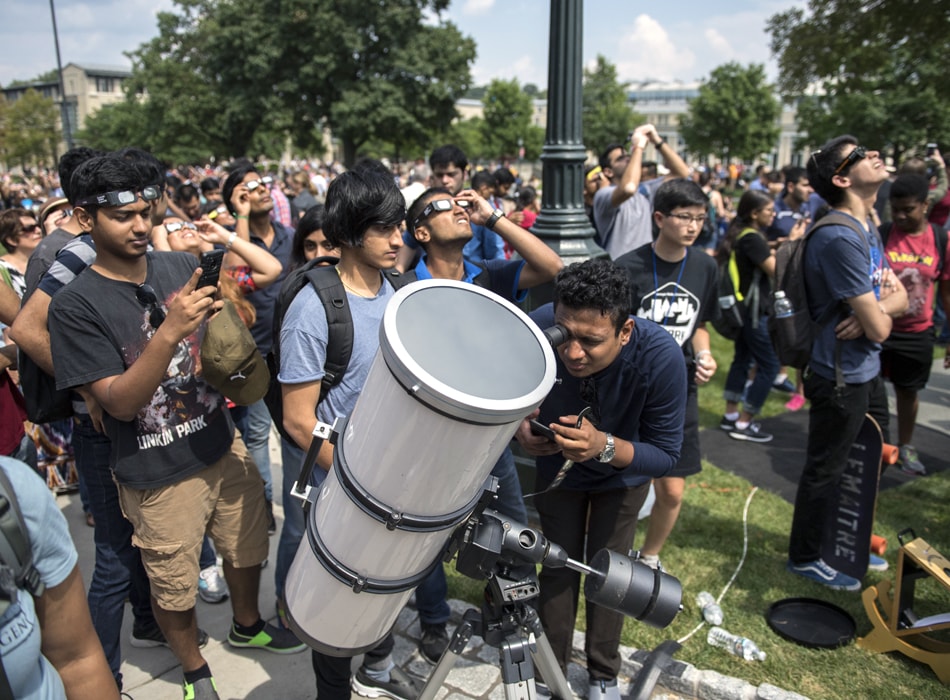 Excitement at the CMU Pittsburgh campus anticipating the solar eclipse.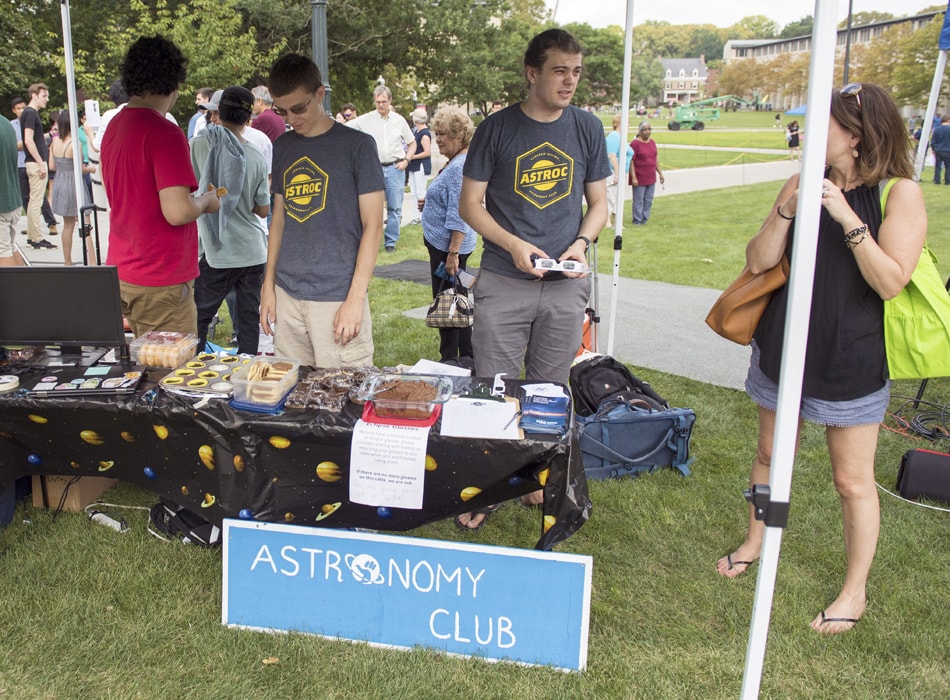 The Astro Club is here to help.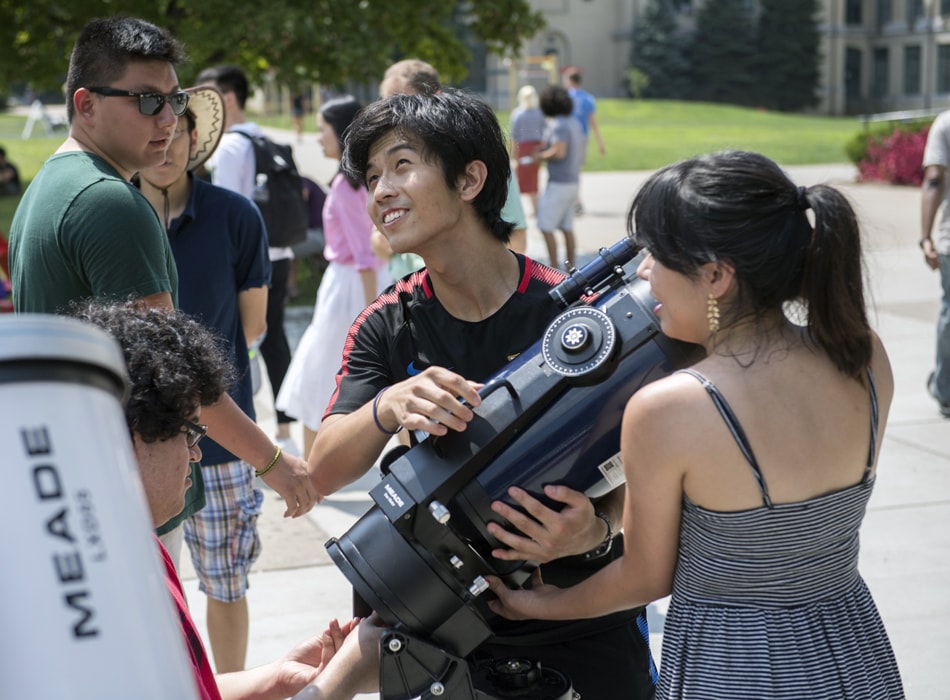 "Astro" is also equipment!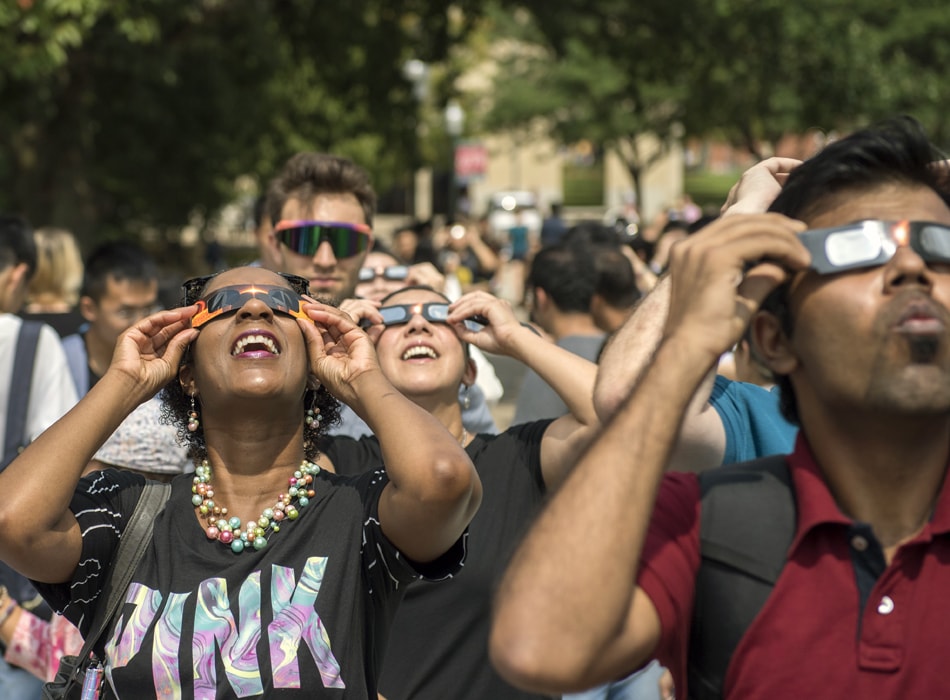 Here we go!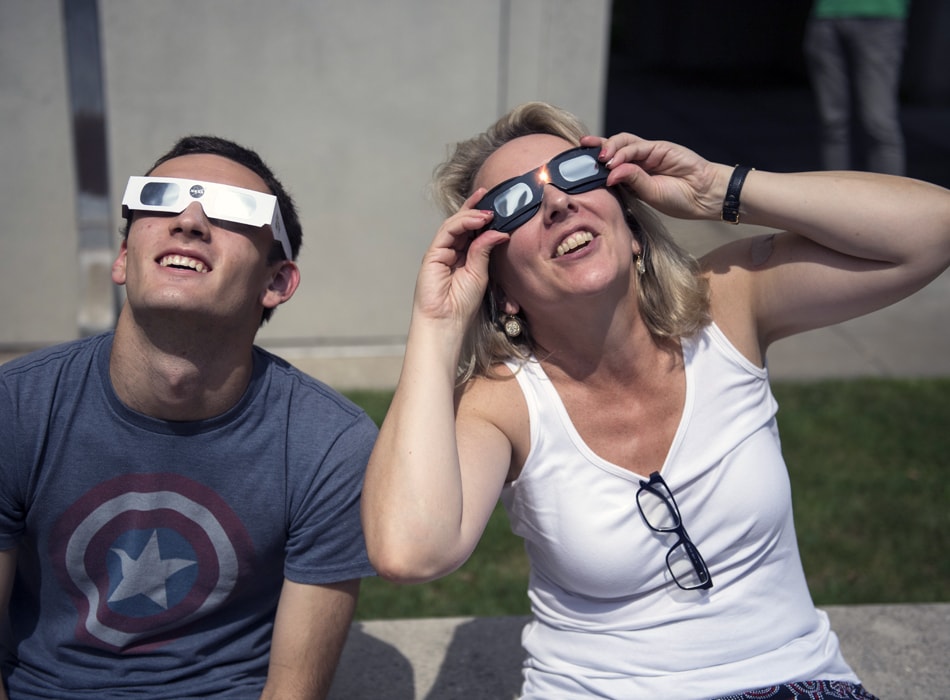 We've got everyone stunned!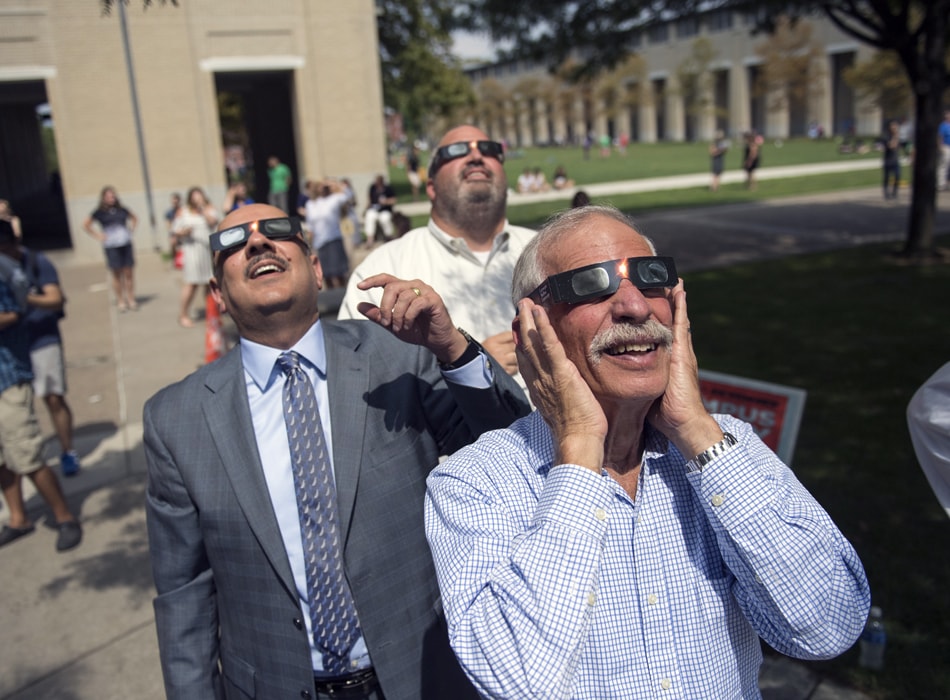 Everyone!!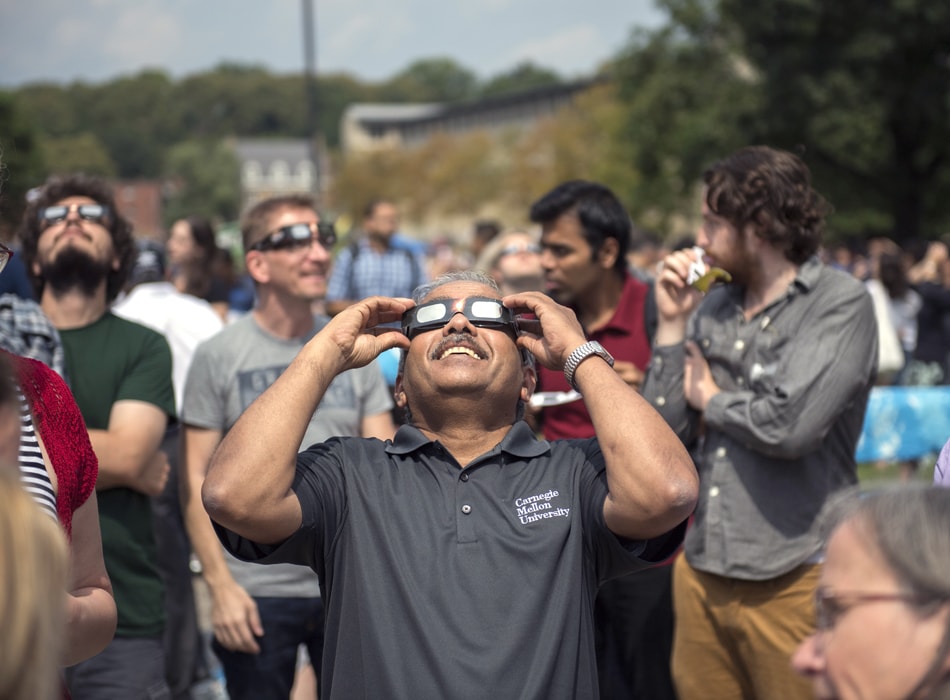 Wow!!!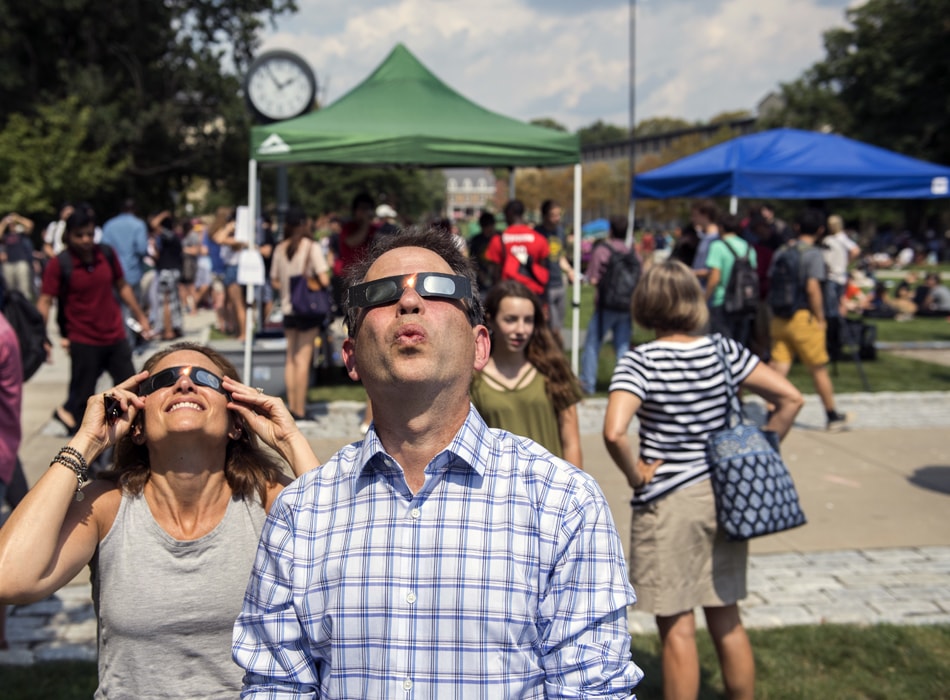 Right on target.
No clouds, please!!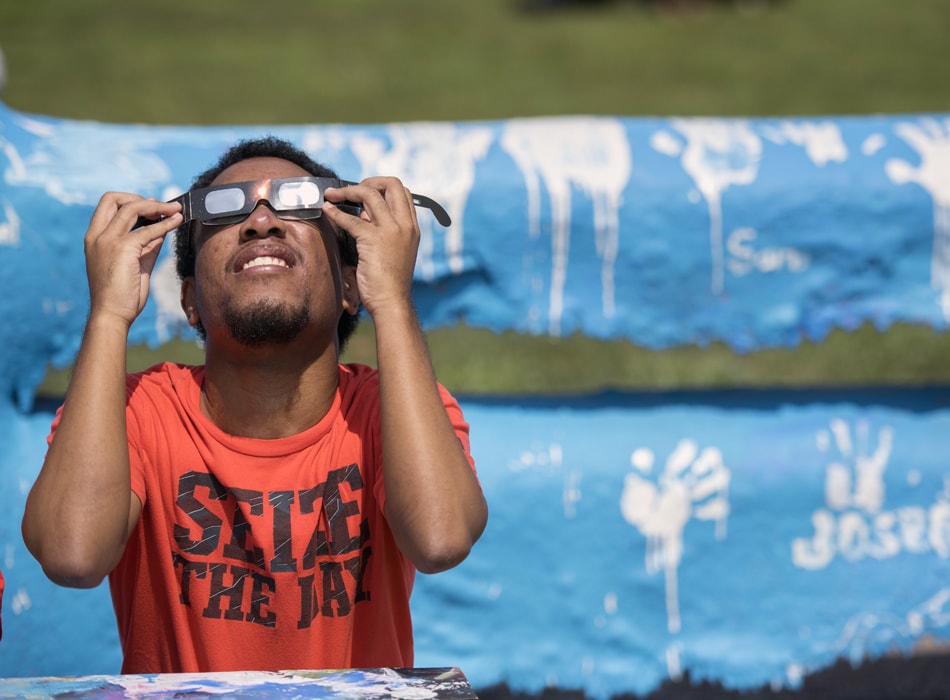 For the next solar eclipse, see you again at The Fence in 2024!