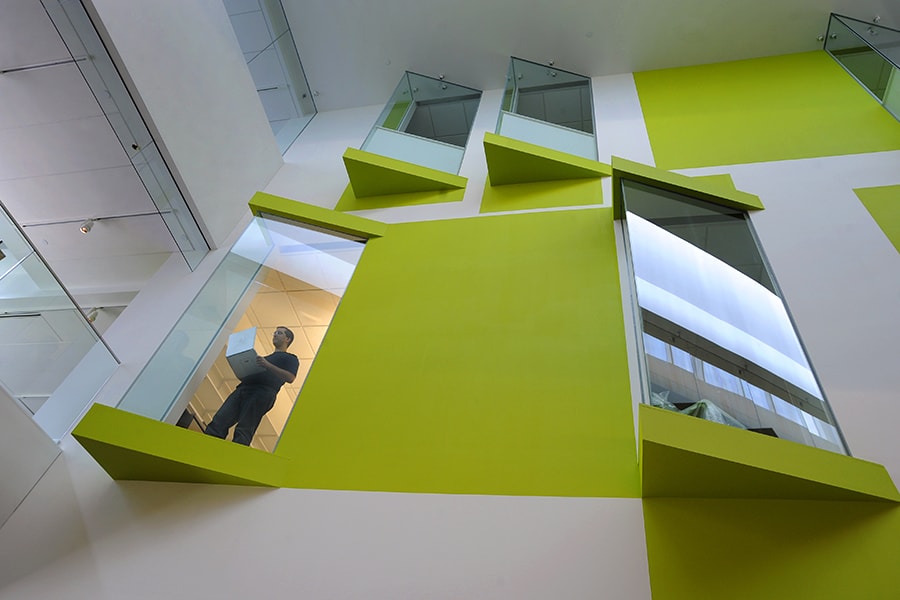 March 01, 2018
The Olitsky Family Foundation Career-Readiness Program at CMU
Media Inquiries
Mandi Semple
Director of Marketing, Student Affairs
Carnegie Mellon is dedicated to providing a culture of inclusion and breaking down barriers that inhibit our students, of all needs and abilities, from reaching their full personal, academic and professional potential. But we can't do it alone! Our students depend on the support of friends, family and their extended communities to make these dreams a reality. Thanks to the generosity of one CMU family, the Career and Professional Development Center, in partnership with the Office of Disability Resources, is kicking off an exciting new program to help students in their career pursuits.
The goal of the Olitsky Family Foundation Career-Readiness Program at CMU is to break down the barriers-of-entry to the career search process for students with emotional and cognitive differences.  The program takes a unique, three-pronged approach by engaging our students, local campus community and employer-partners in various events to achieve long-term, sustainable success for students.
1-on-1 Student Coaching
CMU students will receive individualized, on-going coaching from career-support staff dedicated to helping them achieve their career-goals. They work together to set professional goals, craft a plan for achieving those goals through a unique career "IDP" (individual development plan), and receive the tools and support needed throughout the process.
Spring Break Seminar
Students will have the opportunity to participate in a three-day career-readiness workshop from March 12-14 that will teach them the basics of the job-search process, allow them to practice their professional skills in a safe, risk-free environment, and simulate a real-life on-site interview experience through a group site-visit to a local employer.
Student-Employer Connect Event
On April 12, students and employers will engage in a unique opportunity to connect and network in a structured environment. This event will enable students to apply the professional skills they have developed through the program, as well as provide employers with a chance to meet candidates from many local Pittsburgh universities.
The program also includes events for campus partners and employers to learn more about how best to reach out to and serve individuals with diverse needs.
Thank you for all of the support, strength and encouragement you provide to our students.