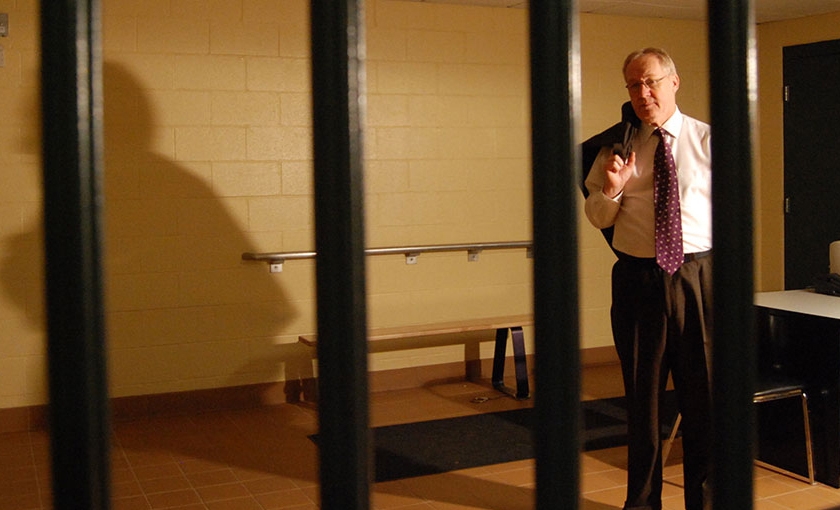 Volunteer of the Week
Ron Freeman
Ron Freeman, who started as a beat cop with the Pittsburgh Police De­partment 37 years ago, rose to patrol vehicle officer, Homicide Detective (18+ years), and Commander of Major Crimes (14 years), has been teach­ing his course Death Investigations at CMU Osher since 2002.
He enjoys working with students whose experience with police matters is generally limited to the negative stuff emphasized by the media. He can share with them the positive stories you won't see on WPXI or KDKA, such as the set of homicide detectives who paid for the funeral of a pa­roled bad guy whose mother could not afford to pay for her son's funeral after his disembodied head was found. He also likes it when lawyers, teachers, and social workers in his Osher class share their perspectives on murder investigations.
He has worked with Steven Bochco on real life cases that surfaced as stories on NYPD Blue.
One of his best stories is that he met his current partner ten years ago when she was a student in one of his Osher classes.
In addition to his CMU Osher Death Investigations class, Ron also teaches Crime Scene Investigation at Pitt and Master Forensic Investigation in a Duquesne U. master's program.
In his spare time, he mentors a multi-disciplinary club of specially selected 3.5 GPA students at Pitt who work on actual cold cases, and does woodworking at the Tech Shop in Bakery Square (sign up for his next class, and you may win one of the wood creations he raffles off to two students each session).