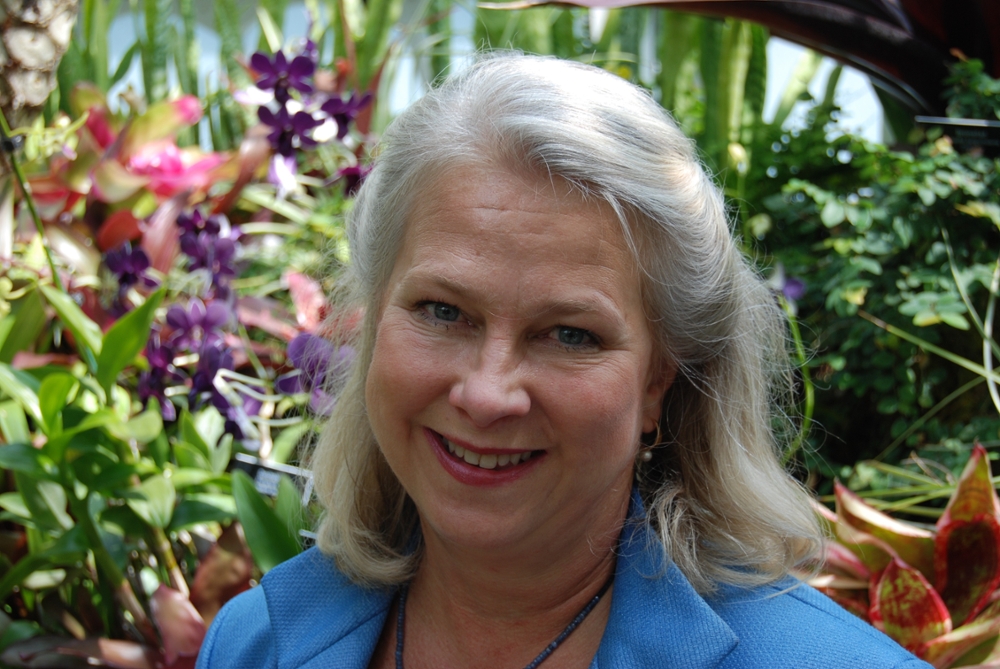 September 01, 2017
Volunteer of the Week
Circe Curley
The great boxer Mohammed Ali once said that "Service to others is the rent you pay for your room here on Earth." If true, our featured volunteer may well deserve a rebate, for service to others has been a defining theme of her career, even before Circe assumed her current position as Curriculum Committee Chair at Osher.
A Pittsburgh native, Circe's professional career began in government service working with the California legislature under several governors, culminating in her becoming the first Director of the Americorps Program in California, a government and privately funded corporation established In 1993, that encompasses a number of programs designed to engage Americans of all ages to give back to their communities. Supervising the largest state program, Circe oversaw $440 million in funding that supported 70,000 community volunteers.. After sixteen years in this position, she and her husband Denny, returned to Pittsburgh to be closer to her parents.
It is little wonder that in her three years of Osher membership, Circe has jumped feet first into a maelstrom of volunteer activity, first assisting Marlene Haas on the hospitality committee, then recruited to serve on the nominating committee, by-laws committee, curriculum committee and finally "volunteering" to serve as its Chair. Circe enjoys most working on the facet of Osher that involves development of sound organizational infrastructure, "because it is of utmost importance that the organizational procedures are equitable and transparent."At the same time, Circe has been an eager student, taking a wide range of courses during her membership. (Readers take notice: No special advance notice of class registration is given to the Curriculum Committee Chair.)
In addition to Osher, Circe is active as the 2nd V.P. of the Orchid Society of Western PA and a board member and competing team member of the Frick Lawn Bowling Club of Pittsburgh (an interest derived from an Osher class!) and as a pickleball player. Her other talents include needlework, beading and quilting. Together with her husband, Denny, also a member of Osher, she enjoys the challenge of learning to play bridge. They are the parents of a son and a daughter.