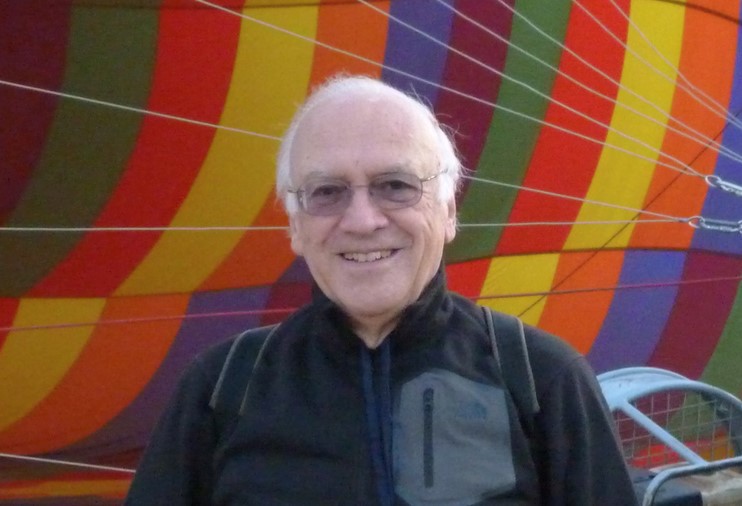 September 15, 2017
Volunteer of the Week
Alberto Guzman
Our volunteer of the week, Alberto Guzman, in his three years as a lecturer and study leader in Osher, has personified a kinship between the scientific and artistic experience, allowing Osher students to benefit from his love of history and culture as well as a stellar career in scientific research. When he retired in 2001, as the Associate Director of the Carnegie Mellon Research Institute (CMRI), he continued to work as a consultant in the private sector in the field of materials science research and technology.
Eventually, Alberto's talents were "scouted" by an Osher member who invited him to give some lectures for this community. He was encouraged to apply for membership, and advised that his three years wait for membership could be eliminated by teaching an Osher course. Fortunately for Osher, Alberto took the bait!
He has taught courses related to saving an ailing planet, energy conservation, population and the environment, enjoying the different teaching experience of students from widely diverse professional backgrounds "who don't want to be overloaded with formulas." After teaching several technology related courses, Alberto, with the encouragement of an Osher friend and former colleague, turned to teaching a course that would allow him to share his love of travel to the great cities of the world as well as his appreciation for their history and culture. His first course on Venice was overfilled, and he was requested to repeat it. This spring, Osher students will be invited to join him in a course that will introduce them to Istanbul and Turkey. His vast collection of photographs that he has taken during his travels are a wonderful visual part of his courses.
In addition to teaching and travel, Alberto has been a dedicated Pittsburgh Symphony subscriber for years, and confessed to playing the piano himself in high school. A widower, (His wife, Ana, a talented architect, was head of facilities management at Pitt.) he is the father of two children and five grandchildren.