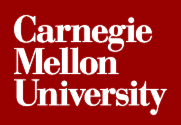 8 1/2 x 11 Newsletter - April 14, 2011

April 14, 2011

Vol. 21, No. 39

In this issue:

Calendar Highlights

Picks of the Week:

April 14-16: Spring Carnival. Enjoy the rides, booths, buggies and class reunions during Carnegie Mellon's annual spring tradition. Read more later in this newsletter. See http://www.cmu.edu/alumni/involved/events/carnival/schedule.html and http://www.contrib.andrew.cmu.edu/~sc0v/events.html for schedule information.
April 14 - 23: The School of Drama presents "The Alice Project." 8 p.m., Monday - Friday; 2 and 8 p.m., Saturday, Philip Chosky Theater, Purnell Center. The show, directed by graduate directing program leader and faculty member Marianne Weems, transforms Lewis Carroll's classic tale on a high-tech, three-story, steel maze set layered with multimedia. For tickets, call the Drama box office at 412-268-2407. Read more: http://www.cmu.edu/news/archive/2011/April/april7_aliceproject.shtml
Friday, April 15: Enjoy a free lunch at the Alumni Association All Campus BBQ. 11:30 a.m. – 2 p.m., Merson Courtyard, University Center (UC).
Monday, April 18: College of Engineering Leadership Speakers Series. CONSOL Energy Inc. Chairman and CEO J. Brett Harvey will discuss "CONSOL Energy's Approach to Powering America: Coal and Gas for the Future." 5 p.m., Singleton Room, Roberts Hall. Following his talk CIT Dean Pradeep Khosla, engineering professors Kelvin Gregory and Edward Rubin, and Scott Klara, deputy director of the National Energy Technology Laboratory, will discuss critical energy issues. More: http://www.cmu.edu/news/archive/2011/April/april11_consolceospeaks.shtml
Wednesday, April 20: "Facewars" is the title of Michael Shamos' talk about the legal battle between Facebook founder Mark Zuckerberg and his former Harvard University classmates Tyler and Cameron Winklevoss, who hired Zuckerberg while at Harvard to write software for their social networking company, ConnectU. Shamos is a distinguished career professor in the School of Computer Science. 4:30 p.m., Rashid Auditorium, Gates and Hillman centers.  Read more: http://calendar.cs.cmu.edu/scsEvents/demo/6819.html


Featured Events:

Friday, April 15: Discover 11: Pittsburgh Supercomputing Center (PSC) Open House. The PSC hosts an open house with exhibits and demonstrations that feature high-performance computing in celebration of its 25th anniversary. 11 a.m. – 5 p.m., 300 S. Craig St. Read more about the history and work of the PSC in the April issue of the Piper at http://www.cmu.edu/news/news-notes/piper/index.shtml. For more on the open house, go to http://www.psc.edu/discover11/index.php
Saturday, April 16: "Homestead: From Milltown to Malltown" poetry reading in honor of English Professor Emeritus Dave Demarest. 1:30 p.m., Homestead Pump House at the Waterfront. In their new book, English professors Jim Daniels and Jane McCafferty, along with Professor of Photography Charlee Brodsky, explore the steel-era ghosts of Homestead, Pa., and confront the demons of its "mall-ified" Waterfront. Daniels will read poems from the book in concert with Brodsky's photographs. Demarest initiated the poetry reading series at the Pump House many years ago. A book signing follows.
Monday, April 18: School of Art's Second Annual Anti-Gravity Great Downhill Race. 4:30 p.m., the Cut starting at Doherty Hall. The slowest race this side of the Mississippi, aka Art on a Roll, is open to all with big ideas and no rush to get there. Read more: http://www.cmu.edu/news/archive/2011/April/april8_antigravityrace.shtml
Monday, April 18: School of Design Transdisciplinary Lecture Series presents Arnold Wasserman, a CMU alumnus who Fast Company magazine named one of the "20 Masters of Design" for creating "not just new products but new ways of working, leading and seeing." Wasserman is founding partner and chairman of Collective Invention, a consultancy focused on "innovation for the common good." 5 p.m., Giant Eagle Auditorium, Baker Hall. More: http://www.design.cmu.edu/designthefuture/arnold-wasserman/
Monday, April 18: School of Architecture presents Craig Dykers, co-founder of Snøhetta, a transdisciplinary architecture, landscape and interiors firm with offices in Oslo and New York. Recent projects include the National September 11 Memorial & Museum, the expansion of the San Francisco Museum of Modern Art and the new Museum of Environmental Science in Guadalajara. 6 p.m., Carnegie Library Lecture Hall.  Read more: http://www.cmu.edu/architecture/lecture/spring-lecture-series/craig-dykers.html
Tuesday, April 19: Chemical Engineering Department's Bayer Lecture Series presents MIT Chemical Engineering Professor Paul I. Barton, who will lecture on "Optimal Design and Operation of Natural Gas Value Chains."  10:45 a.m., Doherty Hall 1112.
Tuesday, April 19: College of Engineering hosts Rodrigo Costa, CEO of Zon Multimedia in Portugal, who will address the growth of cable, Internet and mobile phone services in Portugal. 4:30 p.m., Singleton Room, Roberts Hall. Following the talk Engineering Dean Pradeep Khosla and CMU professors Pedro Ferreira and Rahul Telang will discuss multimedia issues. More: http://www.cmu.edu/news/archive/2011/April/april12_rodrigocosta.shtml
Wednesday, April 20: Human-Computer Interaction Institute Seminar. Northwestern Professor Elizabeth Gerber presents "Technology that Motivates Creative Action." Gerber says "Technology influences emotions, goals and beliefs, and can be designed to enhance idea generation." 4 p.m., Newell-Simon Hall 1305. Read more: http://www.hcii.cmu.edu/news/seminar/2011/04/technology-motivates-creative-action
Wednesday, April 20: Ron Cowell, president of the Education Policy and Leadership Center, will speak to the Osher Lifelong Learning Institute on "Education and the Governor's Budget." 7:30 p.m., McConomy Auditorium. Cowell served 24 years in the Pennsylvania House of Representatives and 12 years as majority or minority chair of the House Committee on Education. Email reservations to ADULTLL@andrew.cmu.edu and include your name and number of guest attending.
Thursday, April 21: Flying High and Heels on Wheels. Come Celebrate Earth Day with a rare collection of raptors and the kickoff for heels on wheels — a challenge to the university and surrounding communities to park the car and ride a bicycle to work. Noon – 3 p.m., Scaife Hall Garden.
Thursday, April 21: Center for the Arts in Society welcomes Associate Teaching Professor of History Roger Rouse, who will discuss "Pirates of the Caribbean: What have they brought us? What does it mean?" On May 20, Disney will release "On Stranger Tides," the fourth film in its highly successful "Pirates" series. The talk offers resources for engaging the new film and thinking more creatively about the cultural politics of contemporary capitalism. 4:30 p.m., Adamson Wing, Baker Hall. Read more: http://www.cmu.edu/uls/april/rouse.html
Thursday, April 21: The School of Music presents a concert by internationally acclaimed Iranian-American guitarist Lily Afshar. 8 p.m., Kresge Theater, College of Fine Arts. Afshar is the only guitarist from the Middle East with an international performing career and the first woman to receive a Doctor of Musical Arts degree in classical guitar performance.


(If you have an event you'd like to publicize on the university's online public event calendar, complete the event form at http://www.cmu.edu/contact/submit-event. Your information will be sent to the Internal Communications team for posting on the calendar.)

Inspire Innovation Campaign Update

As of April 7, 2011, Carnegie Mellon's Inspire Innovation campaign had reached $701.1 million toward the $1 billion goal. Since March 1, 2011, the campaign raised $5,388,260. For the latest news and progress, visit

http://www.cmu.edu/campaign

.

Spring Carnival Looks Back "When I Was Your Age"

"When I Was Your Age" is the theme of this year's Spring Carnival (April 14-17), which for the second time features all alumni class reunions. As always, elaborate booths created and built by student organizations will fill the Midway in the Morewood parking lot along with amusement park-style rides and games. Some of this year's booths are titled "When I Was Your Age ... I Had To Walk Up Hill Both Ways," "Ye Olde School For Young Astronomers," "Scooby Doo" and "Teenage Mutant Ninja Turtles." New this year is a Midway marketplace, where student groups and individuals will be selling merchandise and creative work.

The buggy races, a CMU tradition since 1920, take place Friday and Saturday mornings till noon along Tech Street, Frew Street and Schenley Drive, and a fireworks show will be held at 9:30 p.m., Saturday. For traffic restrictions associated with the buggy races see

http://www.cmu.edu/news/archive/2011/April/april7_carnival.shtml

The Spring Carnival opening ceremony will be held at 3 p.m., Thursday, April 14 on the Midway. For a complete schedule, including musical entertainment, comedians and Scotch 'n' Soda performances, go to

http://www.cmu.edu/alumni/involved/events/carnival/schedule.html

and

http://www.contrib.andrew.cmu.edu/~sc0v/events.html The buggy races will be held Friday and Saturday mornings.

Student Lounge Connects Pittsburgh and Doha Campuses and Cultures

The Doha Room, a new student lounge that connects CMU's Pittsburgh and Doha, Qatar, campuses and cultures, is now open in the Resnik Café. Decorated with items from Qatar, the lounge has a sister room in Doha that is decorated with memorabilia from the Pittsburgh campus, including a dedicated wall that portrays The Fence.

This new space provides open video conferencing via cameras and two large monitors, and is intended to create a gathering place that encourages interaction and collaboration between students at both campuses and to expand the university's global education initiatives.
 
The room in Pittsburgh is the vision of Kim Abel, director of Housing and Dining Services, who found inspiration in a presentation by students from IMPAQT (Initiating Meaningful Pittsburgh and Qatar Ties). Abel solicited pictures and ideas from faculty and staff who have visited Doha. Steve Gergely, associate director of Dining Services, and Quad3 architects helped to finalize the plan. The room was sponsored by Housing and Dining Services.

For more information on the Doha Room, contact Renee Camerlengo, assistant dean of Student Affairs, at 412-268-2075 or reneec@andrew.cmu.edu

Read more: http://www.cmu.edu/news/blog/2011/Spring/bridging-campuses.shtml

Pictured above are students in the Doha Room interacting with their counterparts at Carnegie Mellon in Qatar.

Workshop Teaches Women, Girls How To Negotiate

Women and girls (between the ages of 7 and 12) are invited to learn about negotiating at "Speak Up! Getting What You Want Through the Power of Negotiation" from 8:30 a.m. to 1 p.m. on Saturday, May 7.  

Linda Babcock

, the James M. Walton Professor of Economics, will present a workshop for women to learn how to initiate negotiations. Babcock is the author of "Women Don't Ask: Negotiation and the Gender Divide," which was named by Fortune Magazine as one of the 75 smartest business books of all time. An interactive workshop for girls will teach them how to speak up for themselves and make positive choices.  

The event is sponsored by the Program for Research and Outreach on Gender Equity in Society (PROGRESS). The cost is $85 for adults, $25 for students with a valid ID and $25 for girls. A continental breakfast and hors d'oeurves will be provided.  

Register online at

https://www.heinz.cmu.edu/network/PROGRESS/registration.jsp

. For questions, contact

Ayana Ledford

at 412-268-8650 or

ledford@andrew.cmu.edu

.

Professor's Different Color Hair Day Aids Japan Relief

Mechanical Engineering Professor William Messner organized his 12th annual Different Color Hair day last week (April 6) to benefit earthquake and tsunami relief efforts in Japan. Messner pledged $2 per participant to the Red Cross of Japan if 1,000 or more took part by coloring their hair, streaking their hair or wearing a colored wig.

Armed with spray cans, students manned tables by the entrances of Doherty and Wean halls and several staff from the College of Engineering and School of Computer Science helped round up 1,046 people to take part. Even Professor Sara Majetich's pet Dalmatian, Merlin (pictured at right) contributed to the cause.

Messner will donate $2,092 to the Red Cross of Japan.

Teaching, Advising and Outreach Award Winners Recognized at Celebration of Education Event, Tuesday, April 26

Carnegie Mellon's annual Celebration of Education recognizes the accomplishments of faculty who exemplify the university's standards of excellence in teaching, advising and mentoring. This year's university-wide event will begin with a 4:30 p.m. reception on Tuesday, April 26 in Rangos 1 and 2 of the University Center. The awards presentation will begin at 5:30 p.m.

Among the honorees are:

Chemistry Professor

Bruce Armitage

, winner of the William H. and Frances S. Ryan Award for Meritorious Teaching;

Chemistry Teaching Professor and Director of Undergraduate Studies and Laboratories

Karen Stump

, winner of the Award for Outstanding Contributions to Academic Advising and Mentoring;

Biological Sciences Teaching Professor and Director of Undergraduate Laboratories

Carrie Doonan

, winner of the Mark Gelfand Service Award for Educational Outreach.

Also honored will be this year's college teaching award winners and the graduate student winners for teaching and service.

For more information on the awards and this year's honorees, go to

http://www.cmu.edu/celebration-of-education/index.html

Town Hall Meeting on Commencement/Marathon Set for April 28

University Events will host a town hall meeting for members of the Carnegie Mellon community to discuss logistics for commencement (Sunday, May 15), which this year is being held the same day as the Dick's Sporting Goods Pittsburgh Marathon. The meeting will be at 10 a.m., Thursday, April 28 in the Dowd Room, UC.
 
Events staff will be on hand to answer questions and concerns regarding street closings associated with the marathon as well as tips for the best way to get to campus that morning.

For a map of the marathon course, parking and shuttle information, and other commencement details, go to http://www.cmu.edu/about/commencement/index.shtml

Get the full picture of Commencement and Marathon Sunday at the town hall meeting at 10 a.m., Thursday, April 28.

News Briefs

Personal Mention

Karen S. Schnakenberg (MM '68, HS '96), teaching professor and director of Professional and Technical Writing in the Department of English since 1995, has announced she will retire on June 30. Necia Werner, who served as assistant director of Professional & Technical Writing from 2006-2010, will serve as interim director for the 2011-2012 academic year. Hilary Franklin will continue as assistant director. Schnakenberg is a recipient of the National Council of Programs in Scientific and Technical Communication (CPSTC) Distinguished Service Award in recognition of her contributions to curriculum and programs at Carnegie Mellon, to CPSTC, and to the entire field of professional and technical writing.
Professor Jendayi Frazer, former U.S. Assistant Secretary of State for African Affairs and U.S. Ambassador to South Africa, wrote an op-ed for Africa.com and the Council for Foreign Relations on how the end game for former Ivory Coast President Laurent Gbagbo can be shaped to offer a brighter future for all Ivorians. Frazer is a Distinguished Service Professor with joint appointments in H&SS and Heinz College. To read the op-ed, go to http://www.africa.com/blog/blog,the_martyr_denied_gbagbo8242s_last_stance_,252.html.
Jeannie A. Stamberger, associate director of the Disaster Management Initiative (DMI) at Carnegie Mellon Silicon Valley, was instrumental in getting GPS units to a United Nations office in Bogota, Columbia, to aid flood victims there. The GPS units will be used to collect data documenting the current situation and humanitarian condition of two million people affected by severe flooding in Columbia in 2010 and 2011. Stamberger's DMI team also assisted various agencies and first responders during the aftermath of the disaster in Japan last month.
Margaret "Peggy" Sandoe, assistant to the chief financial officer since 2004, died Friday, April 1, at the age of 60 after an eight-month battle with cancer. A tribute to her in the Finance Division newsletter included the following: "Peggy was a friend, a co-worker, a wife, a mother, and a grandmother and excelled at all of the roles. … She gave of herself wholeheartedly and tirelessly. … She was humble. … She had an indomitable spirit. … Those who knew her personally are richer for having had her in their life." Her husband has requested that donations in her memory can be made to Family Hospice and Palliative Care, 50 Moffett Street, Pittsburgh, PA 15243.
Gretchen Goldsmith Lankford, founder and first president of CMU's Academy for Lifelong Learning, now the Osher Lifelong Learning Institute, died April 4 at the age of 88. She graduated from Margaret Morrison Carnegie College in 1943 and earned a master's degree in 1990 from CMU's School of Urban and Public Affairs, now Heinz College. In 1999, Lankford received the Alumni Association's Distinguished Service Award for her many efforts in support of CMU, and each year the College of Humanities and Social Sciences presents an award named for her to a graduating senior who is committed to post-graduate work and a career in teaching. Her son, John Lankford, is executive director of executive education at the Tepper School of Business. Read more: http://www.post-gazette.com/pg/11099/1138154-122.stm
Carnegie Mellon's Plaid Parliament of Pwning team won CodeGate2011, an international computer security competition known as a Capture the Flag (CTF) event, hosted by the Korean "Ministry of Knowledge Economy." CodeGate takes place in two stages: an online pre-qualification round and a final round hosted in Seoul, Korea. Team representatives and computer science majors Brian Pak, Andrew Wesie, Tyler Nighswander and Ricky Zhou traveled to Korea for the final round to compete against teams from Korea, Japan, Sweden and the United States. This is the second CTF event the team has won this academic year. The team has qualified for DefCon, the most famous CTF competition held annually in Las Vegas. For more information, visit the team's blog at http://ppp.cylab.cmu.edu.
G. Richard Tucker, the Paul Mellon University Professor of Applied Linguistics and interim dean of Carnegie Mellon in Qatar, gave the opening plenary speech at the TESOL (Teachers of English to Students of Other Languages) Conference last Friday (April 8) at the College of the North Atlantic Qatar. In Tucker's talk, "A Rationale for Developing Additive Bilingualism in Our Students," he said learning a second language may improve creativity and cognitive flexibility. Read more: http://www.thepeninsulaqatar.com/qatar/148342-mother-tongue-must-be-a-priority-expert-says.html
John Ito was recently appointed assistant professor of music theory in the School of Music. Ito comes to Carnegie Mellon from Lawrence University in Wisconsin. He received his bachelor's degree in music from MIT, a master's degree in viola performance from Boston University, and a Ph.D. in music theory from Columbia University.
Franco Sciannameo, director of the BXA Intercollege Degree Programs, and Don Marinelli, executive producer of the Entertainment Technology Center, were panelists at the recent American Association of Italian Studies XXXI Annual Conference at the University of Pittsburgh. Their panel, titled "Re-Imaging Italian Futurism for the Digital Era," focused primarily on the ETC's recreation of Fortunato Depero's 1918 puppet show, BALLI PLASTICI, which was re-envisioned by Sciannameo as an animated movie accompanied by a choreographic tool kit. It was done as an ETC project in 2009 to commemorate the centennial of Futurism's founding in 1909. Marinelli also was the keynote speaker at the recent Pittsburgh Venture Capital Association (PVCA) luncheon at the Duquesne Club.
Linda Argote, the David M. Kirr and Barbara A. Kirr Professor of Organizational Behavior and Theory and director of the Center of Organizational Learning, Innovation and Performance at the Tepper School of Business, has been chosen to serve as the Gianni and Joan Montezemolo Visiting Professor of Marketing, Strategy, and Innovation at Cambridge University's Judge Institute of Management Studies. During the three-month appointment, which begins this month, Argote will teach and conduct research, explore opportunities for collaborative research and offer guidance in academic areas, including group and organizational learning, innovation, knowledge transfer, organizational memory and social identity.
Baruch Fischhoff, the Howard Heinz University Professor of Social and Decision Sciences and Engineering and Public Policy, wrote an opinion piece for the Bulletin of the Atomic Scientists titled "The emotions of nuclear experts."  In the op-ed, Fischhoff, a world-renowned risk communication expert, describes how the technical experts at Fukushima Dailchi are under great stress, which undoubtedly affects their emotions. He argues that a better understanding of these emotions — and how to respond to them appropriately — could improve the nuclear energy industry's communication problem with the public.  Read the piece at http://www.thebulletin.org/web-edition/features/the-emotions-of-nuclear-experts.


###


For more events, visit http://my.cmu.edu/site/events.

For daily news updates, visit http://www.cmu.edu/news/news-notes/index.shtml.

Connect with Internal Communications on Twitter at http://www.twitter.com/CMUnews or Facebook at http://bit.ly/CMUnewsFacebook.