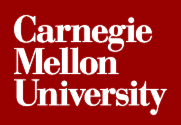 8 1/2 x 11 Newsletter - November 11, 2010

November 11, 2010

Vol. 21, No. 20

In this issue:

Calendar Highlights

Picks of the Week:

Friday, Nov. 12:  LAST CALL FOR FOOD DRIVE. Carnegie Mellon's 17th Annual Food Drive, sponsored by Staff Council, ends tomorrow, so please make your donation before time runs out. See the news item below for more.
Monday, Nov. 15: Flu Vaccine Clinic. 1:30 – 4:30 p.m., Health Services, Morewood E Tower (enter under the red awning facing Forbes Avenue).  Faculty, staff, students, spouses and partners (with CMU ID) are welcome. Human Resources is covering the cost for faculty and staff. Spouses and partners with CMU ID must pay $15 by check made payable to CMU. No cost for students on the Highmark student insurance plan. Students not on the Highmark student plan can pay by check or $15 will be charged to their student account.
Nov. 18-20: Drama presents "A Midsummer Night's Dream," one of Shakespeare's most popular and most surprising works. For tickets, call the box office at 412-268-2407 between noon and 5 p.m., Monday through Friday. For more information on the 2010-2011 season of plays visit http://www.cmu.edu/cfa/drama/.
Friday, Nov. 19: CMU Night with the Pittsburgh Symphony Orchestra. 8 p.m., Heinz Hall. Tickets are $25 (orchestra), $17 (family circle) and $12 (gallery). Prices include a post-concert dessert reception, sponsored by the Office of the President. To order tickets, go to http://www.pittsburghsymphony.org/cmunight. Read more in the news item below.


Featured Events:

Thursday, Nov. 11: TechBridgeWorld Interactive. TechBridgeWorld's annual Interactive event demonstrates technology bridging divides around the world. This year's theme is "Stories from the Field," which will highlight students' stories and experiences. Activities include demos, challenges, prizes and international food. 5 - 7 p.m., Perlis Atrium in Newell-Simon Hall.
Friday, Nov. 12: Mechanical Engineering Seminar. H. Oliver Gao, assistant professor in Cornell University's School of Civil and Environmental Engineering, will discuss "Transportation, Environment and Energy Systems: Ultrafine Particle Emissions From Transportation — On-board Measurement and Statistical Analysis." 11 a.m. – noon, Wean Hall 7500.  Refreshments at 10:30 a.m.
Friday, Nov. 12: Global Problems, Global Solutions Conference: Women and Children in the Millennium Development Goals. 7 p.m., La Roche College. Sheryl WuDunn, the first Asian-American to win a Pulitzer Prize, a best-selling author, business executive and lecturer, will deliver the keynote address. CMU is among the sponsors for the event. For more: http://www.cmu.edu/weekend-today/
Saturday, Nov. 13: Run for the Wounded Warrior 5k and 5-Mile Walk/Run. 8:30 a.m., North Park. All proceeds will be donated to the nonprofit organization Wounded Warrior Project, and will support a full range of programs and services for severely injured service members and their families. Sponsored by the Pittsburgh Tissue Engineering Initiative (PTEI). Register online at http://www.ptei.org/interior.php?pageID=263
Sunday, Nov. 14: Hour of Power for cancer research, sponsored by the CMU swimming team.  11:45 a.m. - 12:45 p.m., University Center pool. The one-hour swimming event supports cancer research at the University of Chicago in memory of Ted Mullin, a Carleton College swim team member who died of sarcoma in 2006. $20 participation fee includes an Hour of Power T-shirt. For a registration form and more information send email to Kaitlan Ahrens at kahrens@andrew.cmu.edu.
Sunday, Nov. 14: Sharon Dilworth, an associate professor of English, will host a reading and signing of her new book, "Year of the Ginkgo," at Mendelson Gallery, 5784 Ellsworth Ave. from 3 - 5 p.m. For more information about the book, visit http://www.cmu.edu/hss/english/news.
Sunday, Nov. 14: CMU Assistant Professor of Voice and International Soprano Laura Knoop Very will perform Schumann's "Frauenliebe und Leben" with pianist Walter Morales. 3 – 4:30 p.m., James Laughlin Music Center, Chatham University. Soprano and CMU alumna Kelly Lynch also will join Very and tenor Robert Frankenberry in several duets by Robert Schumann.
Monday, Nov. 15: The Donald H. Jones Center for Entrepreneurship at the Tepper School of Business presents the James R. Swartz Entrepreneurial Leadership Series with Andrew Mason, CEO of Groupon. 12:30 p.m., Mellon Auditorium, Posner Hall. The series features successful entrepreneurs and their views on leadership, entrepreneurship and innovation in today's competitive, global community. For more information and to RSVP: http://www.tepper.cmu.edu/faculty-research/research-centers/donald-h-jones-center-for-entrepreneurship/index.aspx
Tuesday, Nov. 16: The Center for International Relations and Politics and Heinz College present Assistant Secretary of State Kurt Campbell. 12:15 - 1: 15 p.m., Hamburg Hall 1000. Campbell became the assistant secretary of state for East Asian and Pacific Affairs in June 2009. Previously, he was the CEO and co-founder of the Center for a New American Security and concurrently served as the director of the Aspen Strategy Group and chairman of the editorial board of the Washington Quarterly.
Tuesday, Nov. 16: "Race and Punishment: Southern Justice and the Rise of America's Prison." 4:30 p.m., Giant Eagle Auditorium, Baker Hall A51. Literary & Cultural Studies Colloquium and CAUSE present Robert Perkinson, author of "Texas Tough: The Rise of a Prison Empire."
Tuesday, Nov. 16: Robotics Cluster. The forum brings together robotic researchers with local robotic entrepreneurs, venture capitalists and foundation officials. Sponsored by CMU and re2, Inc. 4:30 p.m. - 6:30 p.m., 4925 Harrison St., Pittsburgh.
Wednesday, Nov. 17: Grammar and Punctuation Primer: Things You've Forgotten Since Sixth Grade. In this Learning and Development seminar, Karen Beaudway will discuss the most common grammar and punctuation rules that people tend to forget over time. The class will be hands-on, in layman's terms, and will provide a set of handouts. 9 - 11 a.m., Rangos 1, UC. Register online at https://hr-apps.as.cmu.edu/hrlearn/HRLearn2.
Wednesday, Nov. 17: Human-Computer Interaction Institute Seminar. Jon Kolko, associate creative director at frog design, and founder and director of the Austin Center for Design, will present "Right Time, Right Place: Applying the discipline of design to the emerging problems facing society." 4 p.m., Rashid Auditorium, 4401 Hillman Center. Kolko says design is "a parallel discipline to both art and science" and should be used to approach problems and experiences in business, politics and pop culture. For more: http://www.hcii.cmu.edu/news/seminar/2010/11/right-time-right-place-applying-discipline-design-emerging-problems-facing-soci
Wednesday, Nov. 17: Steve Bolze, president and CEO of General Electric Power and Water, will give a talk titled "Meeting the Power and Water Challenges of the Next Decade." 3:30 – 4:30 p.m., Rangos 1, UC. Bolze will discuss the search for cleaner energy, solutions to water scarcity issues, his company's commitment to technology innovation, and his thoughts on leadership for business and engineering students looking to make a difference in a dynamic new world. For more: http://www.cmu.edu/corporate/bolze/
Thursday, Nov. 18: Fundamental PowerPoint 2007: Working With Bullets. In this Learning and Development seminar, David Holzmer will discuss bullet point issues such as consistency, layout/structure and delivery. 9 - 11 a.m., Hearth Room, Whitfield Hall. Register online at https://hr-apps.as.cmu.edu/hrlearn/HRLearn2.
Thursday, Nov. 18: Staff Council general body meeting. Noon – 1 p.m., Rangos 3, UC.  All CMU staff members are welcome to attend.
Thursday, Nov. 18: CMU's Washington Speaker Series, sponsored by the College of Engineering, presents a panel discussion on "U.S. Climate Policy at a Crossroads: Will Cap & Trade Be Enough?" 7 p.m., Cosmos Club, Washington, D.C. Engineering Dean Pradeep Khosla will moderate a panel including: Louis Finkel, chief of staff for the House Committee on Science and Technology; Robert Fri, visiting scholar at Resources for The Future; Sharon L. Hays, vice president of the Office of Science and Engineering and former associate director of the White House Office of Science and Technology Policy; Jim Hunter, director of the Utility Department International Brotherhood of Electrical Workers; and Constantine "Costa" Samaras, associate engineer and policy analyst for the RAND Corporation, and adjunct professor of engineering and public policy at CMU. Guest speaker will be Robert J. Wright, a CMU engineering graduate who is now senior advisor of Planning and Environmental Analysis for the Office of Fossil Energy at the U.S. Department of Energy. For more, visit http://www.cit.cmu.edu/alumni/speaker_series/11_18_2010/index.html or email Sharon Grant at sharongr@andrew.cmu.edu.
Thursday, Nov. 18: Show + Tell Story Series - DeepLocal: Mobile Technology & Design. Show+Tell is a new speaker series featuring dynamic young alumni sharing their stories. Join Nathan Martin (A'99), founder and CEO of DeepLocal, Inc., and Eamae Mirkin (A'09), interaction designer, as they discuss how Deeplocal's technical culture reflects its roots in the punk rock and art scenes. DeepLocal's time is split between working with world-class brands, turning its own ideas into products and contributing to the greater arts community. Their client list includes brands like Nike, Volkswagen, GigaPan.org, Carnegie Mellon University and numerous transit agencies across the country. 6:30 - 8:30 p.m., Peter & Wright rooms, UC. This free event is open to all members of the Carnegie Mellon community. For more information and to register: http://www.cmu.edu/alumni/students/show-and-tell.html
Friday, Nov. 19: The Language Technologies Institute and the Lane Center for Computational Biology present a talk by John Shon, director of disease and translational information at Hoffman-LaRoche Pharmaceuticals. Shon's talk is titled "Drugs to Glide from Research to the Bedside: Opportunities for Software and IT in the Life Sciences." 1-3 p.m., Rashid Auditorium, 4401 Hillman Center.
Friday, Nov. 19: Knit & Crochet for a Cause. Noon - 1:30 p.m., Class of '87 Room, UC. Join the Carnegie Mellon Women's Association as they craft scarves and hats to donate to a local charity. Donations will go to JF&CS Refugee Resettlement Services. For more information visit http://www.cmu.edu/cmwa/News%20and%20Events/index.html. RSVP to ehalf@andrew.cmu.edu.
Friday, Nov. 19: English Professor Jim Daniels will debut his latest film, "Mr. Pleasant," as part of the Three Rivers Film Festival. 9:15 p.m., Regent Square Theater.  "The theme of 'Mr. Pleasant,' similar to many of my other stories, poems and screenplays, is the working-class stereotype that the goal for everyone should be to get out," Daniels said. "I want to turn that stereotype on its head and instead portray the idea that people shouldn't spend all of their time working towards other people's definition of success." For ticket information and to view the trailer, visit http://mrpleasantmovie.com/.


(If you have an event you'd like to publicize on the university's online public event calendar, complete the event form at http://www.cmu.edu/contact/submit-event. Your information will be sent to the Internal Communications team for posting on the calendar.)

Last Call To Support Staff Council's Annual Food Drive

Carnegie Mellon's 17th Annual Food Drive, sponsored by Staff Council, ends tomorrow (Friday, Nov. 12), so please make your donation before time runs out. Drop boxes and barrels for donations, located throughout campus buildings, will be collected after noon tomorrow. The drive benefits the Greater Pittsburgh Community Food Bank, a non-profit organization that collects, stores and distributes food and household products to nearly 350 charitable agencies in southwestern Pennsylvania. Last year CMU donated nearly 8,000 pounds of food and $1,702 to the food bank.

All non-perishable items are appreciated. Items in high demand include:

Peanut butter

Cans of tuna fish

Chicken in a can

Canned soup

Canned vegetables

Food items in a pop-top can

Food items in microwaveable containers

Pasta

Ragu tomato sauce

Cereals

Toilet paper

Bath soap and laundry soap

Shampoo

Deodorant

Help the hungry. Bring your donation to work tomorrow.  Cash donations are also being accepted. To make a cash donation send email to

Carole Panno

at

cp1g@andrew.cmu.edu

or

Katie Lambrou

at

lambrou@andrew.cmu.edu

.

CMU Night at Heinz Hall Features PSO Principal Clarinet and CMU Lecturer Michael Rusinek

Pittsburgh Symphony Orchestra Principal Clarinet and CMU School of Music Artist Lecturer

Michael Rusinek

will be featured at Carnegie Mellon Night at Heinz Hall at 8 p.m., Friday, Nov. 19, when Principal Guest Conductor

Leonard Slatkin

conducts a program of vivid American music. Rusinek will perform Joan Tower's Concerto for Clarinet.

The program will open with Slatkin leading the PSO in Leonard Bernstein's captivating Symphonic Suite from the classic 1954 film "On the Waterfront." The program concludes with Slatkin conducting Aaron Copland's "Appalachian Spring," including variations on the familiar Shaker theme "Simple Gifts." Tickets are $25 (orchestra), $17 (family circle) and $12 (gallery — $7 for CFA students). Prices include a post-concert dessert reception, sponsored by the Office of the President.

To order tickets, go to

http://www.pittsburghsymphony.org/cmunight

or call the PSO Group Sales Department at 412-392-4819.

Partnership To Bring CMU Engineering Programs to Indian Students

Solidifying their existing strategic partnership, the Shiv Nadar Foundation and Carnegie Mellon have announced their intent to make CMU's world-class undergraduate programs in mechanical engineering and electrical and computer engineering more available to Indian students. Under this landmark partnership, the first undergraduates will begin their studies in June 2011. Students will study in India at SSN following a curriculum designed by CMU and taught by SSN faculty trained at CMU. They also will study at CMU's Pittsburgh campus. Admission and academic processes will have the same rigorous standards that are CMU hallmarks. Once completed with their studies, students will receive Carnegie Mellon degrees.

"This alliance with Carnegie Mellon University will now offer Indian students the chance to access the education architecture of a highly-renowned, world-class institution right here in India," said

Shiv Nadar

, chairman of the Shiv Nadar Foundation. "We believe that this partnership will be transformational for engineering education. It is fitting therefore, that an institution as revered as CMU, ranked eighth in the world for engineering, has joined the Shiv Nadar Foundation to create this unique program."

"India's engineers constitute a large proportion of key scientific and research establishments worldwide. This new alliance enables Carnegie Mellon University and the Shiv Nadar Foundation a chance to offer India's students a distinctive edge and international recognition. We believe that this landmark partnership will establish a new way of delivering engineering education to Indian students," said CMU President

Jared L. Cohon

.

The Shiv Nadar Foundation and Carnegie Mellon have an existing partnership in providing graduate-level education through a successful Advanced Software Engineering program, in which students take courses at the SSN campus in Chennai and at CMU's Pittsburgh campus.

Read more:

http://www.cmu.edu/news/archive/2010/November/nov11_shivnadar.shtml


Pictured above, Amit Varma, adviser of the Shiv Nadar Foundation; Nikhil Sinha, director of HCL Infosystems and senior adviser; and Pradeep Khosla, dean of Carnegie Mellon's College of Engineering; watch Jared Cohon, president of Carnegie Mellon, sign an agreement announcing the partnership between the Shiv Nadar Foundation and Carnegie Mellon.

Anderson Receives Ben Franklin Award in Computer, Cognitive Science

John Anderson

, the Richard King Mellon University Professor of Psychology and Computer Science, has been named a recipient of the Benjamin Franklin Medal in Computer and Cognitive Science for his pioneering work in cognitive psychology and in helping to create software that has been used to tutor more than half a million students in more than 2,600 U.S. schools. Presented by the Franklin Institute in Philadelphia, the Franklin Awards are among the most prestigious.

Anderson came to CMU in 1978 to work with

Allen Newell

and

Herbert Simon

, who became known as the "fathers of artificial intelligence." In 1983, he authored a groundbreaking book titled "The Architecture of Cognition" that revealed his theory of the thought process, fostering the development of computer models to simulate how the mind works. His work led to the establishment of Carnegie Learning, which has created tutoring software that uses Anderson's computer models of how people learn to teach students the basics of math.

Anderson will receive the award at the Franklin Institute Awards Ceremony and Dinner. Thursday, April 28, 2011.

Read more:

http://www.post-gazette.com/pg/10313/1101822-53.stm#ixzz14oPDkUvh

Social Scientist To Create Sequel DVD Aimed at Reducing Risky Teen Sex

Abstinence sells, it seems, and more and more teenage girls will be buying, thanks to the work of a Carnegie Mellon social scientist. The U.S. Department of Health and Human Services has awarded

Julie Downs

a five-year, $7.4 million grant to create a sequel DVD aimed at reducing risky sexual behavior, sexually transmitted diseases and pregnancies among adolescent females. Downs' first interactive video, "What Could You Do?" was shown to increase abstinence for teenage girls.       

"Our goal is to create a tool that will help teenagers make better decisions for themselves," Downs said. "For the most part they don't want to get pregnant. They definitely don't want to contract a disease. By building on our research about what goes into their decisions, we can craft something that will be exactly what they need to avoid these negative outcomes."      

Downs, an assistant research professor of social and decision sciences, studies how social influences affect decision-making and how people can make better decisions by understanding these influences. Her "What Could You Do?" DVD not only resulted in previously sexually active teenage girls choosing to abstain from sex in the future, but it also showed that the behavior changes reduced occurrences of chlamydia, the most common reportable disease in the U.S.

Read more:

http://www.cmu.edu/news/archive/2010/November/nov9_reducingriskysexualbehavior.shtml

DARPA Chooses CMU To Develop Autonomous Capability for "Flying Car"

Recognizing Carnegie Mellon's long history of expertise in autonomous navigation, the Defense Advanced Research Projects Agency (DARPA) has awarded a 17-month, $988,000 contract to CMU's Robotics Institute to develop an autonomous flight system for the Transformer (TX) Program, which is exploring the feasibility of a military ground vehicle that could transform into a vertical-take-off-and-landing (VTOL) air vehicle.

The TX vehicle envisioned by DARPA would be capable of transporting four people and 1,000 pounds of payload up to 250 nautical miles, either by land or by air. Its enhanced mobility would increase survivability by making movements less predictable and would make the vehicle suitable for a wide variety of missions, such as scouting, resupply and medical evacuation.

"The TX is all about flexibility of movement and key to that concept is the idea that the vehicle could be operated by a soldier without pilot training," said

Sanjiv Singh

, CMU research professor of robotics. "In practical terms, that means the vehicle will need to be able to fly itself, or to fly with only minimal input from the operator.  And this means that the vehicle has to be continuously aware of its environment and be able to automatically react in response to what it perceives."

CMU is one of six contractors DARPA has selected for the TX program. Read more:

http://www.cmu.edu/news/archive/2010/November/nov9_flyingcar.shtml Pictured above is a rendering by AAI Corp., one of two designers selected for the first phase of the DARPA project.

Bone Tissue Engineering Center Receives Grant To Help Injured Soldiers

Carnegie Mellon's Bone Tissue Engineering Center is working to help soldiers who have lost limbs in combat.
     
CMU's Jeffrey O. Hollinger, director of the center, and University Professor Krzysztof Matyjaszewski have received a three-year, $2.9 million U.S. Department of Defense research grant to develop a therapy that would aid amputees, specifically wounded soldiers. The therapy aims to prevent bone nodules from forming in the muscle at the site of amputation, a painful condition that makes it difficult for amputees to wear limb prostheses.
     
"This grant will help us prevent heterotopic ossification at the amputation stumps in military troops wounded in combat. Our work is critical as amputations increase with the current surge in Afghanistan," Hollinger said. 

Read more: http://www.cmu.edu/news/archive/2010/November/nov4_helpinginjuredsoldiers.shtml

News Briefs

If you were unable to attend Staff Council's Open Forum with the President on Nov. 2, you can access the video from the Staff Council website at http://www.cmu.edu/staff-council/. President Jared L. Cohon provided an update on the state of the university before fielding questions from the audience. Included in the topics he touched on were the university's financial situation, international growth, the new Pittsburgh campus master plan currently being developed and campus parking.
Benefits Specialist Lori Bell's overview of CMU's health benefits options and changes in effect for 2011 are available in .pdf form by clicking on Open Enrollment Presentation in the red "to learn more" box on the Open Enrollment website at http://www.cmu.edu/hr/benefits/OE/. Open Enrollment for 2011 benefits runs through Nov. 23.
The front entrance to Warner Hall will be closed from today, Nov. 11, through Nov. 20 due to the Warner Hall Plaza rehabilitation project.  Students, faculty, staff and visitors must use the rear entrance to Warner Hall facing Cyert Hall. The front sidewalks will be poured on Thursday, Nov. 18 and Friday, Nov. 19, and the Warner Hall parking lot will reopen on Monday, Nov. 22. All work, with the exception of the installation of the LED lights, is expected to be completed by Dec. 3, weather permitting.
In recognition of International Education Week (Nov. 15-19), NAFSA: Association of International Educators has released a report on the outstanding accomplishments of U.S. higher education institutions in the area of internationalization. The report, "Internationalizing the Campus 2010: Profiles of Success at Colleges and Universities," showcases the efforts of the five distinguished recipients of the 2010 Senator Paul Simon Award for Comprehensive Internationalization, including Carnegie Mellon. The report can be accessed online at http://www.nafsa.org/itc2010press. For more on CMU receiving the Simon Award see http://www.cmu.edu/news/archive/2010/March/march10_simonaward.shtml
Reminder: Faculty and staff can review department and individual information appearing in the faculty/staff directory (https://www.cmu.edu/hr/directory/index.html). Changes/edits can be made throughout the year. Quick search tip:  When searching individuals (https://directory.andrew.cmu.edu/services/people/search) you may use an * as a wild card to search for a partial name. Contact Darlene Scalese with directory questions at dscalese@andrew.cmu.edu.
Human Resources is updating notary public information listed in the online faculty/staff directory. If you are a notary public and willing to provide notary public services free of charge to employees and students for official university business and would like to be included in the directory, please send email to Darlene Scalese at dscalese@andrew.cmu.edu and include your name, department, location and phone number.
Housing and Dining Services is asking members of the CMU community to complete the National Association of College and University Food Services (NACUFS) Customer Satisfaction Survey by Sunday, Nov. 14. You can access the survey at http://www.housing.cmu.edu/survey/nacufs/. Once at the survey website you must enter the login code 3224MK9TH. Your feedback will help recognize strengths and areas for improvement.
The Computing Services Information Security Office (ISO) is seeking input from all members of the campus community regarding the usability of the ISO website, found at http://www.cmu.edu/iso. A brief, 10-minute survey has been developed to aid in this process. The survey, https://www.cmu.edu/iso/survey/, will remain open until 5 p.m., Friday, Nov. 12. Survey results will be linked to Andrew IDs for the purpose of collecting demographic information. However, all results provided to the Information Security Office will be anonymous. Only the analyst facilitating the survey will have access to data correlated with Andrew IDs. Please direct any questions or comments to iso@andrew.cmu.edu.
Nominations for the Mark Gelfand Award for Educational Outreach are due Nov. 19. The award is given annually to a member of the university community who has combined sustained, effective community service with academic activities to enhance the learning experience, teach social responsibility and improve some aspect of life in the community. Nominations may be made by a group, or at least two people, such as a current or retired faculty or staff member and current or former full-time undergraduate or graduate student. Proposals must include a letter [maximum two pages] addressed to the Gelfand Committee. Nominations should be sent to Judy Hallinen at jh4p@andrew.cmu. For more information, go to http://www.cmu.edu/celebration-of-teaching/gelfand-award/gelfandnom.html
A new pedestrian entrance at the East Campus Garage, adjacent to the west drive entrance, is being installed. One entrance lane will be closed during the majority of this work, so please use caution. Work is expected to be completed by Monday, Nov. 22. If you have questions, contact Kyle Tomer at 412-268-6332 or kt2n@andrew.cmu.edu.
Ten student-athletes — five from the football team, three from the men's soccer team and two from the women's soccer team — have been named to district All-Academic teams. Representing the football team are Richard Pattison, Justin Pratt, Brandon Van Tassel, Bryan Connelly and Mike Shedlosky. Representing the men's soccer team are Nick Gianopoulous, Ian Epperson and Zach Stahl. Alice Mayfield and Elsa Wu represent the women's soccer team. See the Athletics Department website at http://www.cmu.edu/athletics/ for more on these student-athletes.
A team from Computing Services (pictured at right) won the October Walking Wednesdays Challenge. Christine Ferguson, Desirée Chronick, Dave Stevens, Alicia Powers and Robin Karlin were presented with "The Golden Shoe" at the Fitness and Health Fair on Nov. 3. The Walking Warriors Program is continuing through Dec. 15.  Join fellow campus community members at noon each Wednesday for a 20- to 30-minute walk around the Gesling Stadium track. Rain location is Wiegand Gymnasium. For more information, contact Pattye Stragar at pls@andrew.cmu.edu.
CMU Master of Arts Management students invite musicians and performance artists to apply for its performance residency program titled "Trespass." Individuals or groups selected will have the MAM downtown art gallery, Future Tenant, for a week to practice, plan and create new work. Up to three public performances will be presented at the end of the residency week. Applications for the February 2011 Trespass series are due Dec. 19. For more information, visit http://www.futuretenant.org or call 412-325-7037.

Personal Mention

Daniel Schnitzer, a Ph.D. student in the Engineering and Public Policy Department, is helping to bring clean energy — solar lamps and energy-efficient stoves — to Haiti as it rebuilds from last January's earthquake.  Schnitzer was recently recognized for his efforts by President Bill Clinton's Clinton Global Initiative (CGI), which convenes global leaders to devise and implement innovative solutions to some of the world's most pressing challenges. Schnitzer is co-founder and executive director of EarthSpark International, which has been partnering with organizations in Haiti to develop local businesses and clean and efficient energy technologies since 2008. For more: http://www.cmu.edu/news/archive/2010/November/nov4_cleanenergyinhaiti.shtml
CMU's fraternities and sororities recently honored three School of Music faculty members for serving as role models and mentors to their organizations. Paul Johnston, Stephen Schultz and David Premo were recognized for providing guidance in their academic and extracurricular activities.
Freshman mechanical engineering major Catherine L. Wooten of LaCanada, Calif., and two other members of the Girl Scouts of Greater Los Angeles' Rock N'Roll Robotics team traveled to the White House Science Fair last month to meet President Barack Obama and demonstrate two robots they designed. Wooten became interested in engineering and science after her team won first place at the FIRST Robotics Championships in Atlanta during the 2007-2008 school year. Her team won the FIRST Tech Challenge Inspire Award this year for being viewed as role models for other participants. Wooten and her teammates heard Obama discuss the importance of science, technology, engineering and math. For more information about FIRST robotics, see http://www.usfirst.org

For more events, visit http://my.cmu.edu/site/events

For daily news updates, visit http://www.cmu.edu/news/news-notes/index.shtml

Connect with Internal Communications on Twitter at http://www.twitter.com/CMUnews or Facebook at http://bit.ly/CMUnewsFacebook.