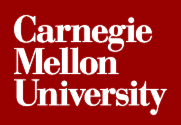 8 1/2 x 11 Newsletter - August 12, 2010

August 12, 2010

Vol. 21, No. 7

In this issue:

Calendar Highlights

Picks of the Week:

Sunday, Aug. 15: Freshmen Move-in Day. Students in the Class of 2014 will arrive to move into their residence halls and begin a weeklong orientation program. President Jared Cohon and Beverly Wheeler (HS'76, HNZ'78), president of the Alumni Association, will officially welcome students and their families at 4 p.m. in the Baker Hall Tent. For more on Orientation 2010 see http://www.studentaffairs.cmu.edu/first-year/orientation/index.html. For traffic restrictions that day and for more on this year's freshmen class, see the news item below.
Sunday, Aug. 15: PANCAN Walk. Join "Pausch's People" in memory of the late Randy Pausch and participate in the PANCAN Walk to support Pancreatic Cancer Research. 9:30 - 11:30 a.m., North Park Swimming Pool area, South Ridge, Allison Park, Pa. To register, visit http://pancan.kintera.org/faf/donorReg/donorPledge.asp?ievent=423455&lis=0&kntae423455=9D79C03F11F5489B9AC6C2EAF28DE045&supId=224159513. Jeffrey Zaslow, co-author of "The Last Lecture" has donated a copy of the book to be auctioned off at the walk. The book includes a bookplate autographed by Pausch and Zaslow. Proceeds from the book auction will go to the Pancreatic Cancer Research Foundation. Can't make the walk? Donations also are being accepted. Send donations to Vivian Lee, CMU, 5325 Wean Hall.


Featured Events:

Saturday, Aug. 14: The Pittsburgh Chapter of the Association for India's Development will celebrate India's Independence Day. 6:30 p.m., Philip Chosky Theater, Purnell Center. Meet Congressman Jason Altmire and distinguished members of the Indian community from Pittsburgh. Limited box dinners are available. RSVP to aidaug14@gmail.com by Aug. 12. For more: http://pittsburgh.aidindia.org/index.htm
Thursday, Aug. 19: Staff Council meeting. Noon – 1 p.m., 4307 Gates Hillman Center. All staff members are welcome to attend general body meetings.
Thursday, Aug. 19: Convocation. Faculty and staff are invited to celebrate the arrival of the Class of 2014. 4:30 – 6 p.m., Baker Hall Lawn Tent. Alumnus Jeffrey Zaslow, senior writer and columnist for The Wall Street Journal and co-author of "The Last Lecture" with Randy Pausch, will be the keynote speaker.
Monday, Aug. 23: Classes begin for the fall semester. The 2010-2011 academic calendar can be downloaded at http://www.cmu.edu/hub/calendar.html. Official university holidays can be found at http://www.cmu.edu/hr/benefits/benefit_programs/time_off/holidays.html
Friday, Aug. 27: Masters of Science in Information Technology (MSIT) eBusiness Technology Practicum Competition. 1 p.m., McConomy Auditorium, University Center.  Four student teams will present their projects for four Pittsburgh-based companies, ModCloth, Bank of NY Mellon, Combank and LamaLab. Three independent judges will award $10,000 to the winning team.  Light refreshments will follow.
Sunday, Aug. 29: MSIT eBusiness Technology Graduation Ceremony. 11 a.m., Wean Hall 7500. Professor Michael Shamos will present 24 graduates with their diplomas. A light breakfast in the Newell-Simon Atrium will precede the ceremony.
Saturday, Sept. 4: Benefit Concert. The School of Music will present a benefit concert featuring artist lecturer Cynthia Koledo DeAlmeida, principal oboe of the Pittsburgh Symphony Orchestra (PSO), with all proceeds being directed to Haiti's Hôpital Albert Schweitzer. 7:30 p.m., College of Fine Arts' Kresge Theatre. Cash donations will be accepted at the door. For more: http://www.cmu.edu/news/archive/2010/August/aug6_benefitconcert.shtml
Wednesday, Sept. 8: University Lecture Series. Cybernetics Professor Kevin Warnick of the University of Reading, England, will discuss "The Cyborg Experiments." He'll look at how the use of implant and electrode technology can be employed to create biological brains for robots, to enable human enhancement and to diminish the effects of certain neural illnesses. 4:30 p.m., Porter Hall 100 (Gregg Hall). For more: http://www.cmu.edu/uls/september/warwick.html
Sept. 22–24: Seminar: Applied Finance in Global Markets. The Carnegie Bosch Institute (CBI) at the Tepper School of Business will host this open-enrollment executive seminar at a special reduced rate of 50 percent off for Carnegie Mellon staff. The three-day program integrates interactive classroom sessions and an advanced computer simulation to help participants gain a better understanding of the relevance and application of key principles of finance in the real business world. Call CBI at 412-268-7344 to get the special rate.  For more program details, visit http://cbi.tepper.cmu.edu/afgm.htm. Registration deadline is Sept. 3.

First-Year Class To Arrive Sunday

Carnegie Mellon's Class of 2014 will arrive Sunday (see traffic restrictions below) to move into their residence halls and to begin a weeklong orientation program geared to help them make the transition to university life. This year's class is expected to be between 1,470 and 1,480 students.

The Class of 2014 enters with a strong record of academic achievement. On average, incoming students completed high school with a 3.65 grade point average and ranked in the top 9 percent of their classes. Average SAT scores were 670 in critical reading, 720 in math and 680 in writing.

Geographically, the first-year class represents approximately 30 countries and more than 40 states.

About 45 percent of students are from Middle Atlantic states, and about 17 percent are from Pennsylvania. The West claims approximately 14 percent of the first-year class, while the South and New England each claim approximately 8 percent. About 5 percent are from the Midwest, while about another 5 percent are from the Southwest. Approximately 14 percent are international students.

TRAFFIC ADVISORY: The 5100 block of Margaret Morrison Street, between Forbes Avenue and Tech Street; and the 100 block of Tech Street, between Margaret Morrison Street and Schenley Drive, will be closed to through traffic from 6 a.m. to 4 p.m. on Sunday, Aug. 15, to help students and their families during move-in day.  Other areas expected to be very congested include the 1000 block of Morewood Avenue, between Fifth and Forbes avenues, and the 4700 block of Fifth Avenue, where Carnegie Mellon's new "Residence on Fifth" will open. It is recommended that motorists avoid these areas if possible.

Interns Developed Educational Technologies in Bangladesh

Five CMU students and recent alumni worked with partners in Chittagong, Bangladesh, for 10 weeks this summer to develop an educational tool for enhancing English literacy among pre-college students and to determine features for a Braille writing tutor for visually impaired students.      

The students and alumni from Carnegie Mellon's Pittsburgh and Doha, Qatar, campuses were participating in this year's innovative Student Technology ExPerience (iSTEP) internship, launched last year by the university's TechBridgeWorld program. The interns partnered with the Asian University for Women (AUW) and the Young Power in Social Action (YPSA) volunteer organization, both based in Bangladesh, to develop technology that addressed particular needs in Chittagong, Bangladesh's main seaport and, with more than 2.5 million residents, its second-largest city.

"Not many internships allow their participants to see how people interact with their work on the same level as iSTEP," said

Anthony Velázquez

, a 2010 computer science graduate who was the technical lead for the Braille writing tutor project in Chittagong. "Nothing beats my experience where I witnessed a visually impaired student repeat everything she just learned from the Braille writing tutor with a big smile on her face. It completely changes the purpose of your work, to know whom you are developing for and it helps you to understand why your work is valuable."

For more:

http://www.cmu.edu/news/archive/2010/August/aug10_internsworkedinbangladesh.shtml Pictured above are (l-r) iSTEP interns Jennifer Horwitz, Anthony Velasquez, Aysha Siddique and Brian Manalastas at the AUW Access Academy graduation in Chittagong, Bangladesh.

Scientists Open New Avenues for Research by Increasing Brightness on Fluorescent Probes

Researchers from Carnegie Mellon's Molecular Biosensor and Imaging Center (MBIC) are turning up the brightness on a group of fluorescent probes called fluoromodules that are used to monitor biological activities of individual proteins in real-time. This latest advance enhances their fluormodule technology by causing it to glow an order of magnitude brighter than typical fluorescent proteins. The new fluoromodules are five- to seven-times brighter than enhanced green fluorescent protein (EGFP), a development that will open new avenues for research.     

In a paper published online in the Journal of the American Chemical Society, MBIC researchers unveil a new class of dendron-based fluorogenic dyes called  "dyedrons," that amplify the signal emitted by their fluoromodules.     

"By using concepts borrowed from chemistry, the same concepts used in things like quantum dots and light harvesting solar cells, we were able to create a structure that acts like an antenna, intensifying the fluorescence of the entire fluoromodule," said

Marcel Bruchez

, associate research professor of chemistry and MBIC program director.

For more:

http://www.cmu.edu/news/archive/2010/August/aug9_fluorescentprobes.shtml

New Responsible Conduct of Research Seminar Series Announced

The Research Compliance Office is sponsoring a new "Responsible Conduct of Research (RCR) Seminar Series" during the fall and spring semesters. Each session, which will be part lecture and part discussion of case studies, will be led by professionals with significant experience in academic research. The program is open to CMU students, faculty and staff and will be particularly beneficial to individuals who are required by sponsors to document RCR education. Certificates of attendance will be provided.

All sessions will be held from noon to 1:15 p.m. in the University Center's Dowd Room. Participants may choose which sessions to attend. The topic schedule follows:

Aug. 31, Introduction to Responsible Conduct of Research at CMU
Sept. 14, Data Collection, Accuracy, Security and Access
Sept. 28, Conflict of Interest and Research Misconduct
Oct. 5, Mentor/Trainee Responsibilities and Collaboration
Oct. 19, Who Owns it? (Copyrights, Plagiarism, Attribution)
Nov. 2, Authorship, Publication and Peer Review
Nov. 16, Ethical Issues With Research Involving Human Subjects
Nov. 30, The Scientist and Society

Registration is required at

http://www.surveymonkey.com/s/FB378XD

. Preference will be given to individuals with National Institutes of Health funding that requires an RCR education plan. For more information see the Research Compliance website,

http://www.cmu.edu/osp/regulatory-compliance/research-ethics.html


News Briefs

The School of Art's Waffle Shop at 124 S. Highland Avenue in East Liberty is one of the top six alternative cultural venues to keep your eye on, according to Nina Simon's "Museum 2.0," the very popular and widely read blog about museum design. The Waffle Shop, founded by Art Professor Jon Rubin, serves as a late-night spot for art, social interaction and waffles, and is host to a talk show in which customers are the guests and the topic of conversation is limitless. Read Simon's blog post at http://museumtwo.blogspot.com/2010/07/six-alternative-us-cultural-venues-to.html. For more on the Waffle Shop, see http://www.waffleshop.org/
The Pittsburgh Cultural Trust is offering discount tickets to CMU students, faculty and staff for performances in its upcoming 2010-2011 season. Shows at the Byham Theater and Benedum Center include "World of Jewtopia," "Capital Steps," "South Pacific," "Rock of Ages" and "Mary Poppins" among many others. To order tickets, go to http://www.pgharts.org/events/tickets/login.aspx and enter the promo code CMU.
MediaTech is hosting two open house sessions for all instructors to explore the newly remodeled classrooms in the 5400 corridor of Wean Hall. The sessions are from 9 a.m. to noon, Tuesday, Aug. 17 in Wean Hall 5409, and from 1 to 4 p.m., Wednesday, Aug. 18 in Wean Hall 5415. MediaTech staff members will be available to give demonstrations of the technology installed in the new classrooms. The rooms are equipped with new lecterns containing a touch-screen control system, document camera (which can project transparencies, pages from a book or notebook as well as images of objects), DVD/CD player and ports for laptops and other auxiliary devices. Instructors can bring their course materials, such as transparencies, DVDs, iPods, VCRs and laptops, to do a run-through with a classroom technologist. For more information, contact MediaTech at 412-268-8855 or mediatech@cmu.edu.
Astrobotic Technology, a CMU spin-off founded by William "Red" Whittaker, the Fredkin University Professor of Robotics and director of the Field Robotics Center, is taking NASA up on its offer. Last week NASA announced that it will spend up to $30.1 million — and up to $10 million with any single company — to purchase lunar data gathered by small robotic landers, such as Astrobotic's Red Rover. The company is developing Red Rover in its quest to win one of the richest challenge prizes in history, the Google Lunar X Prize. Success for the company's first expedition in December 2012 to revisit the Apollo 11 landing site would allow Astrobotic to claim up to $24 million in X Prize winnings, up to $10 million in NASA data purchases and a $2 million bonus from Florida for launching in that state. The mission will connect the Internet to the Moon, deliver HD video in 3D, carry payloads and convey the experience to the world.
Two Robotics Institute projects — Ben Brown's BowGo extreme pogo stick and the self-driving SUV "Boss" — will be featured at the Allegheny Green & Innovation Festival from 11 a.m. to 6 p.m., Saturday Aug. 14 at the Hartwood Amphitheatre. The free event will demonstrate sustainable living, highlight innovative products and celebrate Allegheny County's evolution to a green economy. For more: http://www.alleghenycounty.us/greenfestival/

Personal Mention

A Carnegie Mellon team, led by Mohammad F. Islam, has developed a method for determining how defects change material properties that may give both industry and academia a better understanding of how defects in materials can impact strength, durability and heat transport. Their findings appear in the Aug. 6 issue of Science. For more: http://www.cmu.edu/news/archive/2010/August/aug9_roleofdefectsonmaterials.shtml
Kristen Sabol has been named director of communications and media for the Quality of Life Technology Center (QoLT). Her past experience includes public relations, journalism, marketing and Web content development efforts for technology-based start-ups and Fortune 500 corporations. She was a member of Ketchum's Global Technology Practice and has written extensively for the Pittsburgh Technology Council's T.E.Q. Magazine. As a web application developer for Duquesne University, Sabol helped launch its e-services portal and content management system. Sabol, who studied abroad at Oxford University, holds a master's degree in literary and cultural theory from SUNY Buffalo and a bachelor's degree in English from Ursinus College.
After a lengthy and stringent selection process, Jim Connelly, assistant director of Advancement for Computer Services, has been selected to umpire at the 2010 Junior League (13-14 year olds) Baseball World Series, Aug.15-21 in Taylor, Mich. Appointment to an umpiring crew for a World Series is the highest honor bestowed upon an umpire. Jim has been umpiring amateur league baseball for 25 years. He's been a CMU employee for 20 years.  For more: http://www.littleleague.org/media/newsarchive/2010/Jan-Apr/UmpiresSelectedForTheEightLLBBLLSBWS2010.htm
Franco Sciannameo, director and principal faculty member of the BXA Intercollege Degree Programs (BXA) has had a book published by Pendragon Press titled "Phil Trajetta (1777-1854): Patriot, Musician, Immigrant." The 280-page volume deals with the life and works of Phil (Filippo) Trajetta, from his escape from Naples as a Jacobin political prisoner, to his clandestine emigration to America, to his life in Boston, Charleston, New York and Philadelphia as the founder of the first Conservatory of Music in the United States (Boston, 1801). He taught generations of American musicians. The book was selected by the prestigious College Music Society to publish as part of its series Monographs and Bibliographies in American Music.

For more events, visit

http://my.cmu.edu/site/events

.

For daily news updates, visit

http://www.cmu.edu/news/news-notes/index.shtml

.

Connect with Internal Communications on Twitter at

http://www.twitter.com/CMUnews

or Facebook at

http://bit.ly/CMUnewsFacebook.