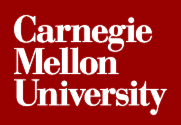 8 1/2 x 11 Newsletter - April 15, 2010

April 15, 2010

Vol. 20, No. 38

In this issue:

Calendar Highlights

Picks of the Week

April 15 – 17: The annual Spring Carnival begins with opening ceremonies at 3 p.m. on the Midway in the Morewood Gardens Parking Lot. For more, see the news item below.
Friday, April 16: Spring Carnival All Campus BBQ. 11:30 a.m. – 1:30 p.m., Merson Courtyard, University Center (UC). All faculty and staff are invited to attend the event, sponsored by the Alumni Association.
Wednesday, April 21: "A Celebration of Teaching." 5 p.m., Rangos 1 & 2, UC. The William H. and Frances S. Ryan Award for Meritorious Teaching, the Barbara Lazarus Award for Graduate Student and Junior Faculty Mentoring and the Mark Gelfand Service Award for Educational Outreach will be presented. The celebration also will honor teaching award winners in each of the seven colleges and schools. For a list of winners, visit http://www.cmu.edu/celebration-of-teaching/.

Featured Events

April 15 – 16: The Robotics Institute will celebrate its 30th anniversary and the first National Robotics Week with the "Robot 30" program. For more: http://www.cmu.edu/news/archive/2010/April/april13_roboticscelebrates30.shtml
Thursday, April 15: The Teruko Yata Memorial Lecture. 4 p.m., Rashid Auditorium, Hillman Center. Adrien Treuille, assistant professor in the computer graphics group in the School of Computer Science, will discuss "Next-generation Interactive Simulation." For more: http://bit.ly/cxn3oU
April 15 – 24: The School of Drama will present an adaptation of Shakespeare's politically charged "Richard III" under the direction of Assistant Professor of Acting Matthew Gray. Performances are at 8 p.m. Tuesday through Saturday with an additional matinee performance at 2 p.m. on Saturdays in the Philip Chosky Theatre. For more, see the news item below.
Friday, April 16: Mobot Races. Noon, sidewalk in front of Wean Hall. Teams of students, alumni and others with a CMU connection have designed and built autonomous, self-powered miniature robots for the School of Computer Science's 16th annual races. For more: http://www.cs.cmu.edu/~mobot/
Friday, April 16: Book Reading and Signing. Noon – 2 p.m., Carnegie Mellon Bookstore. Don Marinelli, executive producer of the Entertainment Technology Center, will showcase his first book, "The Comet and the Tornado." Watch a short video of Marinelli discussing the book at http://www.youtube.com/watch?v=Lbpw3fLnNz8.
Friday, April 16: "Anti-Gravitas Great Downhill Race." 6:30 – 8 p.m., the Cut. Anyone can enter their own version of a powerless vehicle in the competition presented by Pat Oleszko, the Kraus Visiting Professor of Art. Contact Oleszko for more information at oleszko@andrew.cmu.edu.
Saturday, April 17: Book Signing. Noon – 2 p.m., Carnegie Mellon Bookstore. Advance copies of History Professor Steven Schlossman's new book, "Chasing Greatness: Johnny Miller, Arnold Palmer & the Miracle at Oakmont," will be available.
Saturday, April 17: Information Networking Institute Panel Discussions. 2:30 – 4:45 p.m., McKenna/Peter/Wright Rooms, UC. The first panel, "Telecommunications to Mobility," will begin at 2:30 p.m. to discuss how a 1980s partnership with a telephone company grew into a launch pad for the CyLab Mobility Research Center and other emerging technology initiatives. At 3:45 p.m., a panel on "Security and Privacy?" moderated by CIT Dean Pradeep K. Khosla, will discuss how Carnegie Mellon is driving cybersecurity research. RSVP at http://bit.ly/aFXnBC.
Monday, April 19: Humanities Center Lecture. 4:30 p.m., Porter Hall 100 (Gregg Hall). A panel, co-sponsored by the Center for the Advancement of Applied Ethics and Political Philosophy, will discuss "The Causes of Poverty and Global Obligations to the Poor." For more: http://www.cmu.edu/uls/april/panel.html
Tuesday, April 20: Eberly Center for Teaching Excellence Workshop. Noon – 1:30 p.m., Cyert Hall A-70. The faculty workshop will focus on engaging students in small classes through discussion. To register, email eberly-ctr@andrew.cmu.edu.
Tuesday, April 20: Sigma Xi's annual initiation ceremony (4:30 p.m.) will be held in conjunction with an interactive Science Café on "Challenges in Measuring and Managing Greenhouse Gas Emissions" (5 p.m.) in the Singleton Room of Roberts Engineering Hall. Co-sponsored by the Society of Women Engineers and Tau Beta Pi (Engineering Honor Society), Associate Professor H. Scott Matthews will lead a discussion on carbon footprinting tools and standards.
Wednesday, April 21: Book Signing. 4:30 – 5:30 p.m., Carnegie Mellon Bookstore. Michael Chemers, assistant professor of dramatic literature, will sign copies of his new book "Ghost Light: An Introductory Handbook for Dramaturgy."
Thursday, April 22: Take Our Sons & Daughters to Work Day is sponsored by the Office of the President and Staff Council. For more information, and to register children between the ages of 9 and 15, visit http://www.andrew.cmu.edu/org/todtw/.
Thursday, April 22: University Lecture Series. 4:30 p.m., Porter Hall 100 (Gregg Hall). Allan Meltzer, the Allan H. Meltzer University Professor of Political Economy at the Tepper School, will discuss "Lessons about Economic Policy from History." Kiron Skinner, an associate professor in the Department of Social and Decision Sciences, will give a special introduction. For more: http://www.cmu.edu/uls/april/meltzer.html
Thursday, April 22: University Lecture Series. 7 p.m., Porter Hall 100 (Gregg Hall). Michael Kammen of Cornell University will discuss "What Happens When Art Provokes American Society." The lecture is co-sponsored by the Center for the Arts in Society and the Department of History. For more: http://www.cmu.edu/uls/april/kammen.html
Friday, April 23: Random Distance Run. 4:45 p.m., Gesling Stadium Track. The race will be between 2 and 12 laps of the track with the exact number of laps to be determined by the sum of two giant fuzzy dice rolls. For details, and to register, visit http://www.cs.cmu.edu/~RDR/.

SCS #1 In U.S. News & World Report Graduate School Rankings

The School of Computer Science (SCS) is ranked first in the nation among graduate computer science programs in the 2011 edition of U.S. News & World Report magazine's "America's Best Graduate Schools." SCS, last ranked 4th in 2009, is tied for the top spot this year with MIT, Stanford and the University of California, Berkeley. In specialty categories, SCS ranks first in programming language, 2nd in artificial intelligence, 3rd in systems and 5th in theory.

"Carnegie Mellon strives to push the frontiers of research and education in computer science," said SCS Dean Randal E. Bryant. "We pursue a very broad agenda, spanning both the theory and design of computers, as well as how information technology can transform society and the lives of individuals. We are pleased to be counted among the top computer science graduate programs in the United States."

In other graduate rankings, the College of Engineering (CIT) kept its 6th overall ranking from a year ago. In specialty areas, CIT is 7th in electrical engineering, 7th in environmental engineering, 10th in civil engineering, 11th in mechanical engineering, 13th in materials science and engineering, 16th in chemical engineering and 29th in biomedical engineering.

The Tepper School of Business ranks 16th overall, 2nd in information systems and production/operations, 3rd in supply chain/logistics and 16th in finance. It ranks 9th for its part-time MBA program.

In U.S. News & World Report's first-ever ranking of Ph.D. programs in statistics, Carnegie Mellon's Statistics Department in the College of Humanities & Social Sciences ranks 9th for statistics and biostatistics departments.

In mathematical specialties, the Mellon College of Science's Mathematical Sciences Department is 3rd in logic, 10th in discrete mathematics and combinations, 11th in applied mathematics and 36th overall. The Physics Department ranks 30th, the Department of Biological Sciences 46th and the Department of Chemistry 49th.

U.S. News & World Report is also re-publishing some graduate program rankings from previous years. These include the following (year and ranking are in parentheses):

Master of Fine Arts (2008, 7th): Specialties: Multimedia/Visual Communications (1st), Industrial Design (3rd), Graphic Design (5th);
Public Affairs/Heinz College (2008, 10th): Specialties: Information and Technology Management (1st), Public Policy Analysis (4th), Environmental Policy and Management (10th), and Health Policy and Management (10th); and
Humanities & Social Sciences programs (2009): Economics (Tepper School, 19th), Psychology (17th): Specialties: Cognitive Psychology (2nd).

The 2011 edition of "America's Best Graduate Schools" will hit newsstands April 27. The "America's Best Graduate Schools" guidebook will be available April 20.

Spring Carnival, April 15 – 17, Salutes "History With a Twist"

Spring Carnival will kick off with an opening ceremony at 3 p.m., Thursday, April 15 on the "Midway" in the Morewood Gardens Parking Lot, followed by a performance by Carnegie Mellon's Kiltie Band. Throughout the weekend, the Midway will feature 29 unique booths built by student organizations focused on the theme "History With a Twist" as well as amusement park rides and entertainment.

The Sweepstakes buggy races, a tradition since 1920, will be held Friday and Saturday mornings, April 16 and 17. Buggies are aerodynamic pushcarts designed and built by student organizations. Buggy teams include five students who push the buggies in a relay-style race up hills and to the finish line of the 4,400-foot course. Spectators are welcome to attend and watch the races from any point along the course, which begins in front of the Margaret Morrison Rotunda and runs along Tech Street, Schenley Drive and Frew Street. Those streets will be closed from 5 a.m. through noon on Friday, April 16, and Saturday, April 17, for the buggy races. Parking on these streets will be restricted starting at 8 p.m. the night before the races.

Class reunions are also being held at this year's Spring Carnival. Alumni attending Spring Carnival activities and reunions are encouraged to register at

http://www.cmu.edu/alumni/involved/events/carnival/index.html.

A schedule of the weekend's events is available at

http://www.contrib.andrew.cmu.edu/~sc0v/events.html

.

School of Drama Stages Contemporary Version of "Richard III," April 15 – 24

The School of Drama will present an adaptation of Shakespeare's politically charged "Richard III," under the direction of Assistant Professor of Acting

Matthew Gray

, April 15-24 in the Philip Chosky Theatre. Performances are at 8 p.m. Tuesday through Saturday with an additional matinee performance at 2 p.m. on Saturdays.

Ticket prices begin at $15 for adults and $10 for students.

"Richard III" tells the story of a nobleman's bloody and narcissistic ascent to power and his infectious impact on the society that nurtured and destroyed him. In this adaptation, "secret pacts and bitter partisan rivalries burst out of their icy political realm and tumble towards wounded families and civil war," Gray said.

For more on the production, which includes collaboration from School of Art and School of Architecture faculty, a composer and arranger from the School of Music, and a graduate studying in both the schools of Computer Science and Art, visit

http://www.cmu.edu/news/archive/2010/April/april7_richardiii.shtml

.

Ken Dunn To Step Down as Tepper School Dean

Ken Dunn

, dean of the Tepper School of Business, has announced that he will step down January 1, 2011, after nearly nine years at the helm, making him the third-longest serving dean in the school's history. In a memo to the university community, Executive Vice President and Provost

Mark Kamlet

said, "With many of the key initiatives either completed or well under way, the timing is both strategic and appropriate for a transition in leadership. In Ken's own words, 'the school's momentum right now is ideally suited for effective succession.'"

Kamlet said Dunn led major advancements in four key areas: intellectual capital, student experience, academic innovation and global visibility. He noted the number of endowed professorships and faculty chairs held by senior Tepper School faculty had increased by 20 percent and that the school's admission test scores had seen significant gains, with an increase of 44 points in the average GMAT score since 2001. He also credited Dunn for spearheading the historic $55 million gift from

David

and

Marlene Tepper

, the largest gift in university history, for leading facility and infrastructure upgrades and for working to increase the number of Tepper School alumni chapters from two to 53.

"All of us in the Carnegie Mellon community thank Ken for his vision and commitment and congratulate him on his years of exceptional service in leading one of the world's great business schools. The next dean will have a very solid foundation indeed on which to advance the school. The search process for that dean will be beginning in the next few weeks," Kamlet said.

Applications for Leadership Academy Due April 30

Applications for the 2010-11 class of the Carnegie Mellon Leadership Academy will be accepted through Friday, April 30. The Leadership Academy, a joint venture between Human Resources and the Tepper School, is a highly selective year-long training program aimed at preparing talented staff in pay grades 58-60 for an enhanced role in university leadership. This year's class will include classroom instruction, personal assessments and a strategic team project. For more information and to apply, visit

http://www.cmu.edu/leadership-academy/

.

News Briefs

H. Guyford Stever, the visionary president (1965 – 72) who helped to create Carnegie Mellon and many of its colleges and schools, died Friday, April 9 surrounded by family and friends. He was 93. In a message to the university community, President Jared Cohon said, "H. Guyford Stever was a prominent scientist, an important national leader in science policy, and the creator of an enduring legacy here at Carnegie Mellon. The period of tremendous growth and progress that he started continues today. We are all part of his legacy." In 2008, the New House residence hall was renamed Stever House in his honor. For more on Stever's legacy, visit http://www.cmu.edu/news/blog/2010/Spring/in-memoriam.shtml.
Student Government has partnered with Alpha Phi Omega to honor Carnegie Mellon students, staff or faculty members who have performed a remarkable act of kindness and/or service within the university community. The Carnegie Heroes Program recognizes individuals who help make the university a great place for everyone. For more information, and to download a nomination form, visit https://stugov.andrew.cmu.edu/executive/news/2010/nominate-your-carnegie-hero.html.
Carnegie Mellon's Robotics Academy has released ROBOTC2.0(r), a programming language for robots. Its accompanying suite of training tools are easy enough for elementary students to use, but powerful enough for college-level engineering courses. For more: http://www.cmu.edu/news/archive/2010/April/april7_robotc2.shtml
The Information Security Office (ISO) is sponsoring a five-day course, "Securing Windows," conducted by the SysAdmin, Audit, Network, Security (SANS) Institute. The course will be held May 17 - 21 in Baker Hall's Giant Eagle Auditorium at a discounted rate of $950 for Carnegie Mellon staff. ISO is offering cost-sharing on course tuition for departments as needed. For more information and to register, visit http://www.cmu.edu/computing/news/security/2010/jan/012810sans.html. Registration ends April 28.
The new Loyal Scots program will kick off this weekend at Spring Carnival. The program encourages alumni to participate in the Carnegie Mellon community by staying in touch, advocating for the university, volunteering or attending at least one event per year and donating to the annual fund. For more details on being "plaid to the bone," visit http://www.cmu.edu/loyalscot/.
Eight designs by undergraduate and graduate students in the School of Art have been selected by Eric Shiner, the Milton Fine Curator of Art at the Andy Warhol Museum, to appear on local billboards through the end of April. For details and locations around the city, visit http://schoolofartbillboards.cfa.cmu.edu/.
"Meeting of the Minds," the undergraduate research symposium, is set for 10 a.m. to 5 p.m. on Wednesday, May 5 in the University Center. More than 400 undergraduates representing every academic discipline on campus will present their research as posters, oral presentations, visual arts or performances.
Computing Services will perform maintenance work on the university's email servers from 11 p.m., Friday, April 16, to 5 a.m., Monday, April 19. Most users will be able to read, send and receive email, though individual mailboxes may become unavailable for short periods of time. Please direct any questions or comments to the Computing Services Help Center (412-268-HELP or advisor@andrew.cmu.edu) or to your departmental administrator or DSP consultant.

Pesonal Mention

Yongjie (Jessica) Zhang, an assistant professor in the Department of Mechanical Engineering, has received a three-year, $510,000 Young Investigator Award for research excellence from the Office of Naval Research. Zhang will use her grant to develop novel algorithms and a software package designed to help improve and streamline ship design and analysis for the Navy. For more: http://www.cmu.edu/news/archive/2010/April/april13_younginvestigator.shtml
Carnegie Mellon junior Xochina El Hilali has received a prestigious 2010 United Negro College Fund/Merck Undergraduate Science Research Scholarship in recognition of her outstanding work in biomedical research and her future potential. The award, one of only 15 given nationwide, consists of a $25,000 scholarship and two summer stipends totaling $10,000. Read more about the chemistry major at http://www.cmu.edu/news/archive/2010/April/april7_uncfmerck.shtml.
Envirotech, a special interest group within the Society for the History of Technology and the American Society for Environmental History, has named its annual best research article award after Joel A. Tarr, the Richard S. Caliguiri University Professor of History and Policy. At its October conference, the Urban History Association will devote a session to examining Tarr's published research work. Tarr holds appointments in the departments of History, and Engineering and Public Policy, as well as the Heinz College.
Entertainment Technology Center Executive Producer Don Marinelli was a panelist at the recent U.S. Institute for Theatre Technology's 50th Annual Conference & Stage Expo in Kansas City, Mo. Marinelli was part of a panel focusing on immersive and experiential design.
Engineering first-year students Bianka Roy and Sangita Sharma have won the 2010 Communitas Award for community service in the nonprofit category, presented on behalf of the Association of Marketing and Communication Professionals. Roy and Sharma were recognized for a new community-oriented program in December 2009 designed to give gifts of lipstick and cosmetics to the mothers and wives of injured U.S. Army soldiers who survived a shooting massacre at Fort Hood in Texas. For more: http://www.cmu.edu/news/archive/2010/April/april12_communitasaward.shtml
The following students were recently honored as Carnegie Mellon Student Employees of the Year: undergraduates Lindsey Bartel, Nathan Frank, Andrew Goldberg, Celete Kato, N. Alice Kim, Benjamin Lee, Christina Leffard, Danielle Sedlack, Young-Hye Song, Kelley Walker, Andrew Wesie, Alexander Ziev and Alexa Zin; and graduate students Christine Chiang, Veronica Olson and Orathai Sukwong. Goldberg, a senior majoring in mechanical engineering, and Sukwong, a Ph.D. candidate in electrical and computer engineering, were selected to represent Carnegie Mellon at the Northeast Regional level.
English Professor Hilary Masters has been invited to read a story from his new collection, "How The Indians Buried Their Dead," on April 22 at the Village Voice Bookstore, the famous English language store in Paris, France. William Jay Smith, the former U.S. poet laureate, will introduce Masters.
The Japan Institute of Metals recently presented Materials Science and Engineering Professor Emeritus Ted Massalski with its Gold Medal Award, the institute's highest honor. He is the 55th recipient of this award and one of four from the U.S. in the past 50 years. This was Massalski's fourth gold medal.

For more events, visit

http://my.cmu.edu/site/events

.

For daily news updates, visit

http://www.cmu.edu/news/news-notes/index.shtml

.

Connect with Internal Communications on Twitter at

http://www.twitter.com/CMUnews

or Facebook at

http://bit.ly/CMUnewsFacebook

.

The "8.5 x 11 News" is published weekly by the Internal Communications Team. To submit news of campus interest, email

Abby Ross

at

abbyross@andrew.cmu.edu

.