This Forum consists of five presentation sessions (opening session, nanoscale fundamentals and basic tools for nanotechnology convergence, nanotechnology for sustainability and energy resources, nanotechnological applications, and poster session) and discussions spanning two days.

The first day will have keynote speeches followed by the oral and poster presentations by the U.S. and Korean participants, while the second day consists of intensive panel discussions. Dr. Mihail Roco (NSF) and Dr. Chang Kyung Kim (Vice Minister of Ministry of Education, Science, and Technology) will deliver the keynote speeches.

Each oral presenter will give a 15 minute talk focusing on a broad overview of contributions and findings from their own research or representative institutions (centers) on nanotechnology convergence for new directions in technology and applications. The early-career participants will deliver a 3 minute oral presentation summarizing their own research. The second day will be on facilitating in-depth discussion among the participants for a close examination of nanotechnology for this decade (2010-2020) primarily focusing on nano-science fundamentals & applications and sustainability as well as the roadmaps for collaboration and plans for exchanging personnel between two countries. The sub-group¡¯s recommendations will be used as the basis for the Forum summary and the action items.


Program Outline


Date

Program

Location

June 4

Opening Session, Keynote, Oral and Poster Presentations

KUSCO Banquet

June 5

Group-discussion Workshop

To Draw-up Recommendations
Meeting Location

Hanyang Institute of Technology Building, Hanyang University
222 Wangsimni-ro, Seongdong-gu, Seoul, 133-791, Korea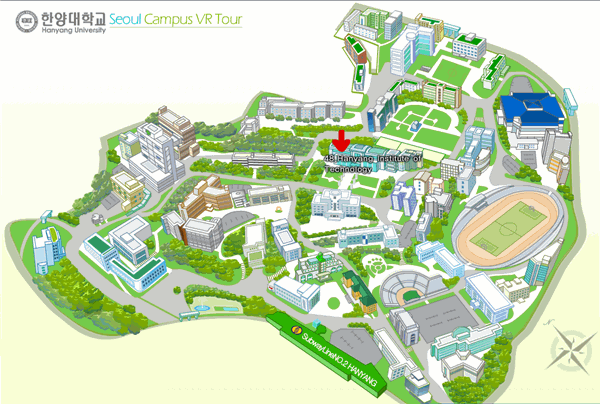 Accommodation
Sheraton Grande Walkerhill
177 Walkerhill-ro, Gwangjin-gu, 143-708 Seoul, Korea
Contact Number: (82 2)455-5000