November 11, 2016
BrainHub Researchers Present at Neuroscience 2016
By Jocelyn Duffy jhduffy(through)andrew.cmu.edu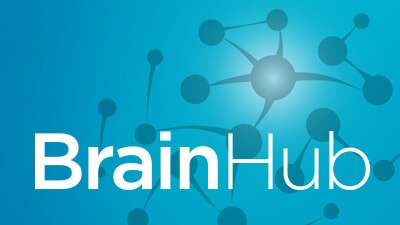 Researchers affiliated with Carnegie Mellon University's BrainHub neuroscience research initiative are involved in more than 50 research posters and presentations at Neuroscience 2016, the annual meeting of the Society for Neuroscience. Most of the research being presented is the result of collaborations across departments at Carnegie Mellon and between Carnegie Mellon and other universities, demonstrating BrainHub's interdisciplinary approach to answering some of the most pressing questions in neuroscience.
The research comes from faculty, post-docs and graduate students from Carnegie Mellon's departments of Biological Sciences, Biomedical Engineering, Chemistry, Computational Biology, Electrical and Computer Engineering, Machine Learning, Psychology and Statistics; the Molecular Biosensor and Imaging Center and Robotics Institute; and the joint Carnegie Mellon/University of Pittsburgh Center for the Neural Basis of Cognition and Pittsburgh Supercomputing Center. Much of the research focuses on understanding neural circuitry, creating new tools for studying the brain and developing technology for brain-computer interfaces.
Neuroscience 2016 will be held Nov. 12-16 in San Diego. The meeting is the premier venue for neuroscientists to present emerging science. An estimated 30,000 scientists from more than 80 countries are expected to attend.
As the birthplace of artificial intelligence and cognitive psychology, Carnegie Mellon has been a leader in the study of brain and behavior for more than 50 years. The university created some of the first cognitive tutors, helped to develop the Jeopardy-winning Watson, founded a groundbreaking doctoral program in neural computation, and completed cutting-edge work in understanding the genetics of autism. Building on its strengths in biology, computer science, psychology, statistics and engineering, CMU launched BrainHub, a global initiative that focuses on how the structure and activity of the brain give rise to complex behaviors.