November 07, 2014
Media Advisory: Nalo Hopkinson to Present Carnegie Mellon's Young Adult Science Fiction and Fantasy Author Lecture Nov. 15
By Jocelyn Duffy jhduffy(through)andrew.cmu.edu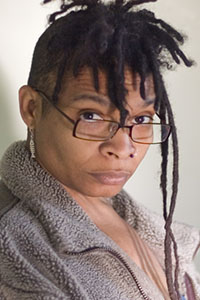 Event: Carnegie Mellon University and Parsec, Pittsburgh's premier science fiction and fantasy organization, will host young adult author Nalo Hopkinson as she gives the second lecture in the Young Adult Science Fiction and Fantasy Author Lecture Series. The lecture is free and open to the public.
Hopkinson is the author of six novels, including "The New Moon's Arms," "The Salt Roads," "Skin Folk" and "Midnight Robber." She has received numerous awards for her work including an honorable mention for Cuba's Casa de las Americas literary prize, the 2014 Andre Norton Award for Best YA Fiction of the Year, the Ontario Arts Council Foundation Award for emerging writers, and the World Fantasy Award. She will sign books following the lecture.
Hopkinson's lecture will be preceded by a young adult writing workshop with Caroline Carlson, author of "The Very Nearly Honorable League of Pirates" series. Registration is required for the workshop only, along with a $10 suggested donation. Participants can register through the Parsec website.
The day's events are sponsored by Carnegie Mellon, Parsec and the Science Fiction and Fantasy Writers of America. Funding is provided through The Pittsburgh Foundation, Carnegie Mellon's English Department and Carnegie Mellon's ProSEED/Crosswalk grant program.

When/Where: Saturday, Nov. 15
11 a.m. — 1 p.m., Writing workshop: "Blueprints for Enchantment: Constructing a magical world for your fantasy novel," with Pittsburgh author Caroline Carlson, Danforth Lounge, Carnegie Mellon's Cohon University Center (CUC).
2 — 3 p.m., Lecture: "Keeping it (Un)Real" with Nalo Hopkinson, McConomy Auditorium, CUC.
3 — 5 p.m., Book signing, Conan Room, CUC. Books can be purchased from the Carnegie Mellon bookstore or brought from home.

For more information or to register for the writing workshop visit: http://parsec-sff.org/lecture-series/.
        
###