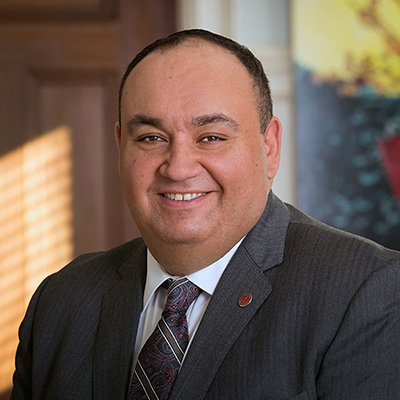 Scott Mory
Vice President for University Advancement and Interim Vice President for Marketing & Communications
Scott Mory is Carnegie Mellon University's vice president for University Advancement. He is responsible for overseeing the university's overall advancement efforts and for building partnerships with all of CMU's philanthropic and volunteer communities, including university alumni, parents and friends; charitable foundations; and corporate donors. He also is interim vice president for Marketing & Communications, overseeing all of the central marketing and communications efforts on behalf of the university.
Appointed vice president for University Advancement in 2015, Mory works closely with administrative and academic leadership to develop advancement plans and resources to fulfill the university's potential and support its continued ascent. Among his initial accomplishments was creating a new framework of chief development officers in each of CMU's seven colleges and schools.
Under Mory's leadership, in October 2019 the university launched its most ambitious philanthropic campaign to date — Make Possible: The Campaign for Carnegie Mellon University. More than 51,000 supporters have already contributed to the campaign, committing more than $1.48 billion of its $2 billion goal thus far. Among the impacts these donors have had include the creation of 30 new endowed faculty chairs, including 3 endowed deanships; more than 220 new endowed scholarships and fellowships; and new world-class facilities like the Tepper Quad and ANSYS Hall.
Prior to joining CMU, Mory served as associate senior vice president and campaign director at the University of Southern California, managing the day-to-day activities of the Campaign for USC, a historic effort to raise $6 billion. He joined USC in 2007 as associate senior vice president for Alumni Relations, a position he held until his promotion to campaign director in 2012. 
Prior to USC, Mory served as assistant vice president for Alumni Relations and Annual Giving at George Washington University. He also was an adjunct professor in the university's law school, teaching a first-year course on legal research, writing and oral advocacy. 
Mory's previous professional experience includes clerking for the Hon. John Garrett Penn of the U.S. District Court for the District of Columbia and practicing as a litigation associate at the New York office of Cahill Gordon & Reindel LLP. 
Scott holds a bachelor's degree from the George Washington University and a doctor of jurisprudence from the George Washington University Law School.