INI Keynote Speaker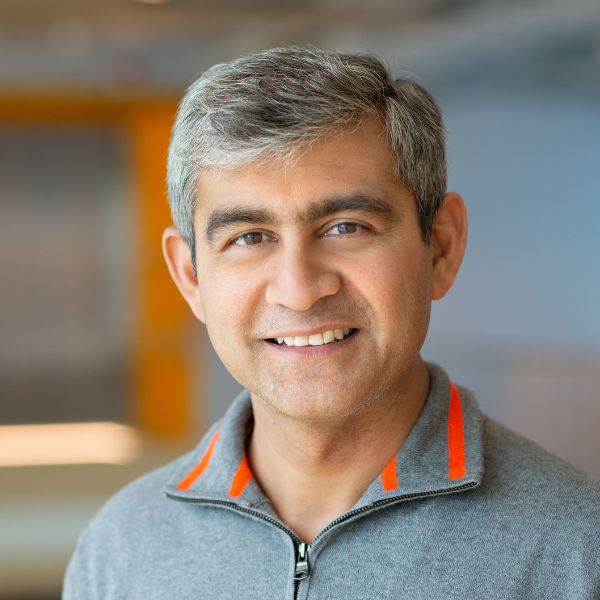 Alumnus Amit Zavery, Google VP/GM and Head of Platform, is keynote speaker for INI virtual graduation celebration.
"There is an immense opportunity to innovate and change the world, so graduates should think big and take on challenges that an INI education has prepared them for!"
MS31 Class Motto
May the Network Be with You
Nominees
Jake Beley
Vinamra Bhatia
Arjun Brar
Vatsala Daur
Pranay Garg
John Johnson
Zeeshan Khan
Prashanth Mogali
Sarthak Munshi
Rohit Nair
Abhilasha Ramaswamy
Vikramraj Sitpal
Kuixi Song
Xinyi Tao
Xinhao Zhou
Winners
Prashanth Mogali
Outstanding Student Service Award for a Research Assistant
Nominated by Carlee Joe-Wong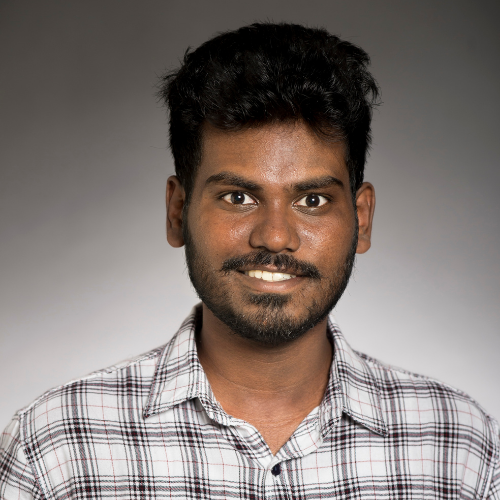 "Prashanth has been extraordinarily creative and self-sufficient, requiring minimal guidance in designing a new matching and scheduling algorithm, and developing the mobile application. He immediately created a vision for how he wanted to implement the project tasks, consistently found ways around problems that he encountered, and designed thorough test cases for his work."
Abhilasha Kalkunte Ramaswamy, Xinhao Zhou and Vikramraj Sitpal
Outstanding Student Service Award for a Teaching Assistant
Nominated by Patrick Tague
"Xinhao, Abhilasha, and Vikramraj are truly a dynamic team with serious expertise and dedication to improving the quality of education and student experience at the INI…They didn't just help the students; they worked with the students in a way that allowed for discovery and learning."
John Johnson
INI Leadership Award
Nominated by Hanan Hibshi, Maverick Woo and Luke Jones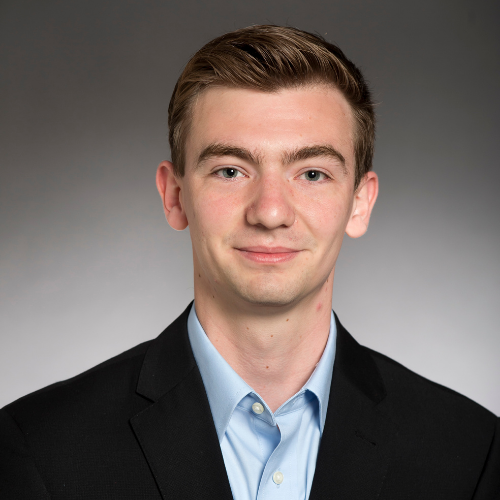 "John is an exceptional, outstanding leader…He is calm, focused, determined, organized, and a problem solver with high attention to details. When faced with obstacles, John searches and executes solutions rather than halting and waiting for further guidance. John was the go-to person—when TAs are facing unseal issues with the CTF teaching server or with picoCTF problems, they reach out to John. And when students have community or CMU related questions, they also think of John first."
Vikramraj Sitpal
Innocent Habiyaremye Memorial Award
Nominated by Aleecia M. McDonald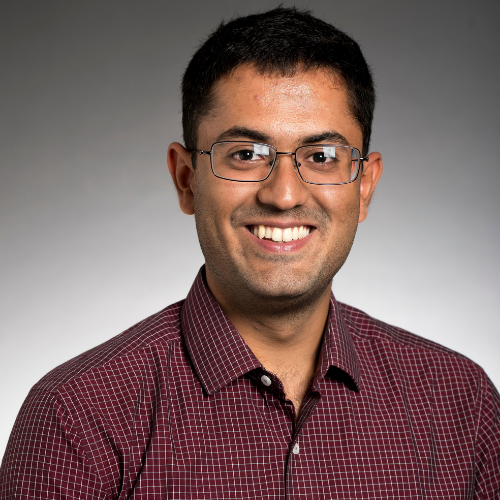 "What sets Vikram apart is his kindness and caring for others. While going through so much himself, he mentors incoming students and is regularly a guest on Jennifer's calls for admitted MSINs…Vikram continues to help while India battles the pandemic, and along with his family, sponsors school lunches for four students. His future plans include tutoring students for standardized tests—not for payment, but for contributions to NGOs in India."
Use #INIgrad and #CMUgrad to join the conversation!
Congratulations, Graduates!
MSIN
Pooja Reddy Addula
Mansi Anand
Abhijith Anilkumar
Shrivar Bhuwalka
Adrian Lo-Yu Chang
Jinlei Chen
Yunfei Cheng
Linxiao Cui
Vatsala Daur
Ziqi Deng
Di Ding
Ke Ding
Yuxin Ding
Wanting Huang
Yifan Huang
Kartik Ramesh Iyer
Lin Jin
Zian Ke
Amol Kulkarni
Akshay Kumar
Jui-Hsuan Kuo
Pavithra Kushal Shetty
Danli Li
Jianxiang Li
Junrong Li
Chunbin Ben Lin
Wuwei Lin
Zizhuo Lin
Yiqing Lu
Vasudev Luthra
Kyle Thomas Markle
Anjali Mishra
Yanxing Pan
Aditi Paul
Naga Sanath Kum Prabhala
Sreedhar Radhakrishnan
Ganesh Krishna Ramadurai
Yugant Rana
Ruimin Shi
Videet Singhai
Vikramraj Sitpal
Tian Su
Xinyi Tao
Amit Moreshwar Tapas
Hao Wang
Yang Wang
Mingjun Wu
Tian Wu
Yunwen Wu
Zhengda Wu
Zhengyang Xia
Xiaoqiao Xu
Fengying Yang
Xinhao Zhou
MSIS
Aayush Agarwal
Amartya Basu
Jake Charles Beley
Vinamra Bhatia
Austin John Freed
Pranay Garg
Narayana Sai Nishi Grandhi
Shubham Gupta
Joel Hallett
Benjamin Clifton Robert Hughes
Wei Wen Jeng
Haodong Ji
John Johnson
Abhilasha Kalkunte Ramaswamy
Ali Hasan Adnan Khaja
Hanseul Kim
Anusha Penumacha
Jaron Steven Carter Powser
Rahul Ramanathan
Rohit Sajan Kumar Nair
Sara Beatriz Schwarz Iglesias
Wen Qing Tee
Jeshventh Raja Thoppay Kumaresh Babu
McKade Lee Umbenhower
Ujjwal Verma
MSIT-IS
Divyansh Arora
Karthik Ashwath
Arjun Brar
Ziwei Cheng
Mingya Feng
Chollawat Jiramethathorn
Zeeshan Sadiq Khan
Arezu Leyla Mansuri Ortiz
Nishit Rajendra Mengar
Sarthak Munshi
Shakul Ramkumar
Bryan T. Tulshi
Tharasa Vudi
Siqing Yang
Yanjun Zhou
MSIT-MOB
Diti Bagga
Yihua Cai
Kartik Sadanand Chaudhari
Yinuo Du
Yue Geng
Vishesh Goyal
Viha Gupta
Zhongyan Huang
Fanghan Lei
Linqing Li
Sijie Lin
Jiaqi Liu
Yuting Liu
Chengyongping Lu
Jiaan Lu
Yao Lu
Bingxuan Luo
Jing Ma
Xiaofei Ma
Xingying Ma
Chen Mo
Prashanth Mogali
Xinrui Nie
Jianan Shen
Kuixi Song
Qianling Su
Yiwen Tang
Yi Wang
Yurui Wang
Yuqing Wen
Shuang Weng
Yue Xu
Jiayi Zhang
Rui Zhang
Yawei Zhang
Yizhuo Zhang
Zixiong Zhang
Pengyun Zhao
Jiasheng Zhou
Xiansheng Zhu
Kobe MSIT-IS
Yasunori Aoki
Taichi Ishikawa
Xiang Li
Kazuto Shimizu
Wenrui Wang
Bo Zhang