A Message From Your INI Family
"Go Out and Change the World"
Watch the Event Recording
Meet Our INI Graduation Award Recipients
Mingran Yang
Outstanding Student Service Award for a Research Assistant
Nominated by Vyas Sekar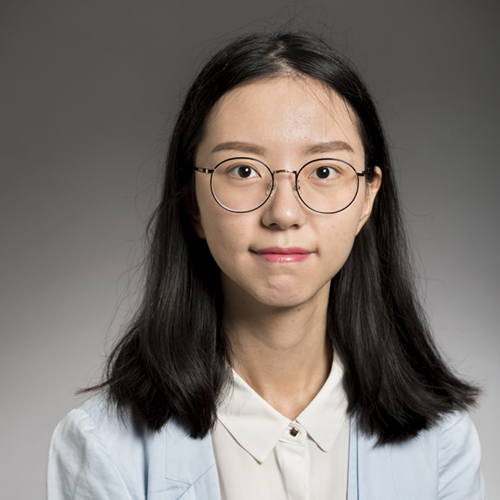 "Mingran has done an impressive amount of work spanning multiple disciplines in a small amount of time, all while balancing a heavy MS course load. She is a 'doer' and she just gets stuff done, demonstrating a great deal of independence in driving the project to completion. She finds the right tools and connections to get the system design done!

Mingran is heading to MIT for her PhD in Electrical Engineering & Computer Science!"
Haran Sivaram
Outstanding Student Service Award for a Teaching Assistant
Nominated by Bill Nace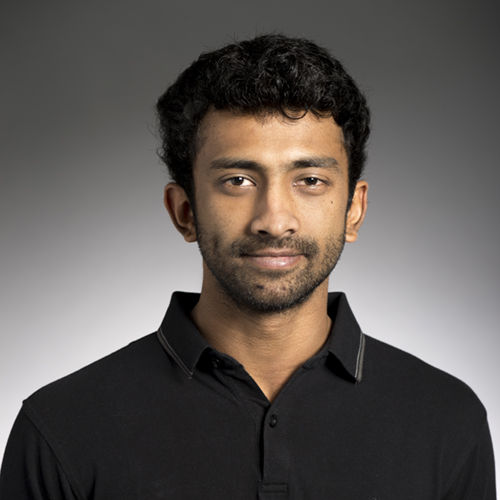 "Haran is a superstar among many of the superstars I have taught over the last 12 years of 14-740. What really set him apart was his unwavering devotion to putting together a quality product during the Summer of 2019: 'The Rack.' I introduced him to a closet full of parts with a vague dream of building a 'networking testbed' for 14-740. Somehow, he made sense of what I wanted and worked absolute magic.

I hope that somewhere in the next 12 years of teaching 14-740, I'll run across another student of his caliber. But I won't bet on it."
Daniel Tunitis
INI Leadership Award
Nominated by Hanan Hibshi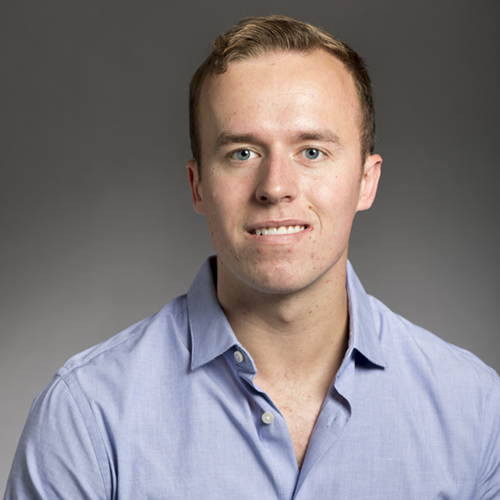 "Daniel is an exceptional, outstanding leader who possesses leadership qualities that seems natural to his personality. He is calm, focused, determined, organized, and acts as a professional team player who wants to coach his team members, educate them and lead them towards the best outcome."
Thomas Nguyen
Innocent Habiyaremye Memorial Award
Nominated by Hanan Hibshi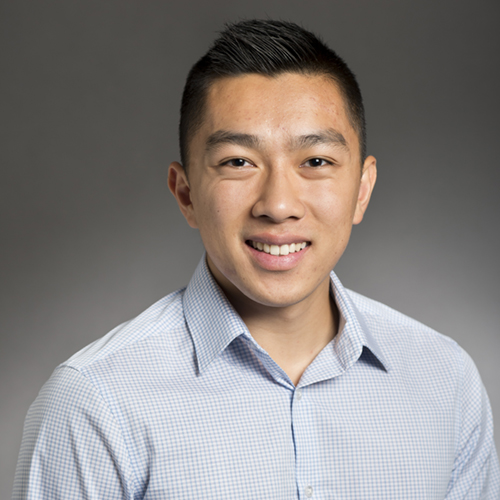 "The minute I saw this award's description, Thomas immediately came to mind. He embodies politeness, care and kindness. Thomas volunteers and is willing to go above and beyond to support other students. He is also very considerate of others' feelings and his classmates have shared that Thomas offers help, support and advice at the hardest of times."
Congratulations to all of the Award Nominees
Alex Bainbridge
Joonjae Bang
Susie Chang
Huanxin Ding
Arpit Gupta
Juntao Li
Luyao Li
Thomas Nguyen
Samuel Sabogal Pardo
Yash Shahani
Haran Sivaram
Daniel Tunitis
Matthew Vasilis Vloutis
Wai Tuck Wong
Mingran Yang
Showcase your accomplishments!
Download your custom grad graphic and share across social media.
Tag us @inicmu and use hashtags #CMUgrad, #INIgrad and #TartanProud.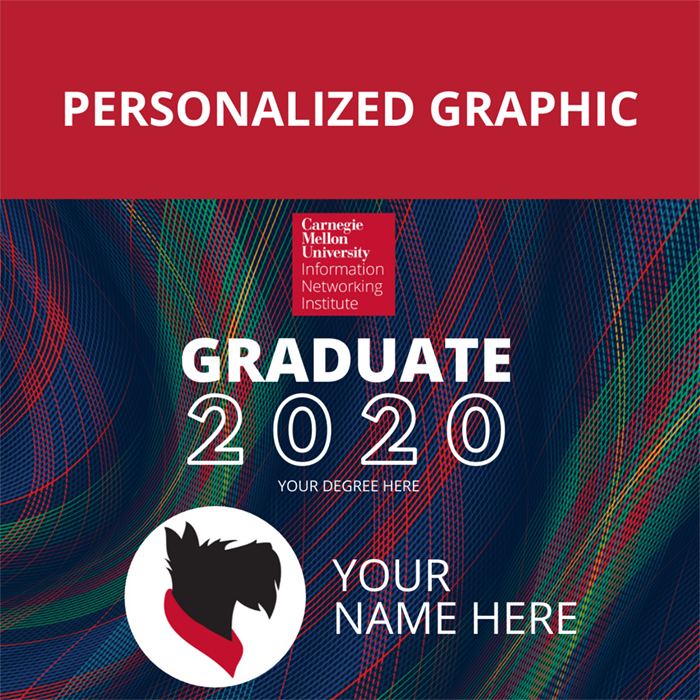 MS30 Class Motto
You and I at INI: Create, Connect, and Redefine
Use #INIgrad and #CMUgrad to join the conversation!
Congratulations, Graduates!
MSIN
Ayush Agrawal
Rui Chen
Zhao Chen
Ziqi Chen
He Cui
Dimple Gandhi
Shuaijun Ge
Harsha Vardhan Ghanta
Ashish Gupta
Yu He
Chuyi (Zoey) Hou
Jingyi Jiang
Xinyi Jiang
Zihan Jiang
Di Jin
Siyue Jin
Chai-Chun Kuang
Kaiying Jason Lee
Ruojia Liao
Ruoyu Lin
Shuomin Liu
Yueni Liu
Sho Naganuma
Aanand Nayyar
Chandrika Parimoo
Raghav Sharma
Junjie Wang
Yu (Kyler) Wang
Yunjia Wang
Jinqing Xu
Mingran Yang
Yuning Zhang
MSIS
Faisal Alqarni
Justin Ang
Alex Bainbridge
Joonjae Bang
Nicholas Barnes
Kush Bavishi
Jarrett Booz
Erica Braunschweig
Akanksha Bubber
Mario Romanus Budiman
Alexander Bushkin
Santiago Carvajal Torres
Tiange Chen
Matthew Crepeau
Ian Davila
Yaamika Dedhia
Austin  Freed
Yu (Esther) Han
Sarah Hendrix
Jacob Hazelbaker
Ryan Jacobson
Kathryn (Kate) McGuire
Anna Means
In Tae (Jason) Nam
Thomas Nguyen
Zhiyuan Ong
Hannah Pearson
Tanmay Pydisetti
Adhitya Rajagopalan
Jenish Rakholiya
Sai Prathik Saba Bama
Samuel Sabogal Pardo
Marjan Salamati-Pour
Johnny Toumieh
Julian Tuminaro
Daniel Tunitis
Matthew Vloutis
Wai Tuck Wong
Victoria Zheng
Xuan Zheng
MSIT-IS
Waris Aiemworawutikul
ShuJui Chang
Qingyu Chen
Roberto Del Valle Rodriguez
Arpit Gupta
Xinyi Le
Chin Siang (Jeremy) Lee
Hongji Li
Kok Pyng Liew
Xingyang Liu
Pragati Mishra
Xuan Qu
Yash Shahani
Ting-I (Teri) Wen
Hao Xu
Xinyu Zhu
MSIT-MOB
Wenxin A
Yixin Bao
Xinyue Cao
Caroline Tzy Ying Chen
Zhe Chen
Huanxin Ding
Yongming Ding
Sijia Dong
Jeyhun Gafarov
Luling Han
Cheng-Yu Hsieh
Sheng Huang
Yi Jiang
Rajasi Dilip Kulkarni
Chenghui Li
Juntao Li
Luyao Li
Yaxi Li
Qi Lian
Tian Liang
Nan Lin
Chuyang Liu
Lyuliang Liu
Ching-Ho Lu
Bhavini Mishra
Yufeng Ouyang
Junjie Que
Jialiang Shen
Danni Shi
Poras Siganporia
Chen Sun
Zhengyu Sun
Jingjing Tao
Bo Wang
Haozhe Wang
Jiahe Wang
Jingtao Wang
Qian Wang
Wendi Wang
Yanqing Wang
Xi Yu
Hanya Zhang
Mengmeng Zhang
Yulu Zhang
Daren Zheng
Huijing Zhou
Kobe MSIT-IS
Brandon Mendrick
Haran Sivaram
Guan-Hao Su