Our Fall 2020 application cycle is closed.
We ask that you submit any supplemental application materials by February 1, 2020.
Application Deadlines
Fall 2020 Start: MSIN, MSIS and Bicoastal Mobility and Information Security
January 1, 2020: Priority Application Deadline $75 application fee

January 15, 2020: Final Application Deadline $100 application fee
Integrated Master's Program for CMU Undergraduates
January 15, 2020
Kobe MSIT-IS Dual Degree
The INI is not accepting applications to the Kobe MSIT-IS Dual Degree program for the 2020-21 academic year.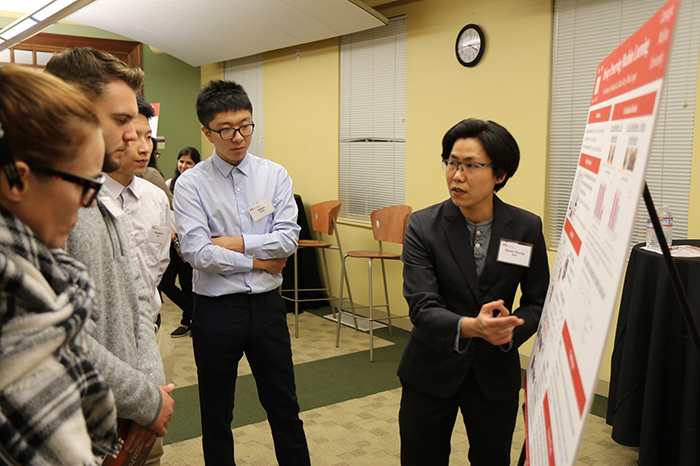 Part-Time Opportunities
Consider enrolling part-time in our highly-acclaimed master's programs, the M.S. in Information Networking or M.S. in Information Security, offered on-site at Carnegie Mellon's Pittsburgh campus.
Admissions Policies
Applicant's Responsibility
Follow the Application Instructions: In order to successfully complete your application, please follow the instructions and adhere to the deadlines. All requested/required application documents including unofficial transcripts, recommendations, essay/area of interest questions, etc., must be submitted online. An application may be "Incomplete" if the required documents are not provided by the posted deadlines or in the manner requested in the instructions. 
Check Your Application Status: Applicants are able to check the status of their application online on the application status page. INI staff and faculty are not able to provide status updates.
Application Documents
Any documents, including transcripts, or any other materials sent directly to the INI by the applicant without a specific request from the admissions staff will not be considered as part of your application. If additional information is required, the applicant will be notified.
The admissions staff makes every effort to assist applicants in completing their submission; however, the INI does not accept responsibility for documents that are missing or are improperly submitted resulting in an application remaining incomplete and un-reviewed. 
All materials submitted become property of the INI. 
ETS Reports: Please note that ETS reports must be reported through ETS. The Carnegie Mellon ETS Institute Code is #2074.
Confidentiality of Communications
All information provided to students as a result of their application including subsequent correspondence is considered confidential and should not be communicated to other applicants. Please note that applicants are expected to comply with the confidentiality requirement as a condition of admission.
Deferral Policy
The INI does not allow admission deferrals. Each year applicants are reviewed and ranked with the current applicant pool. Students are accepted for admission into the program for a particular academic year and may not defer admission.