Distributed Education Technology and Facilities
The Distributed Education Technology and Facilities team supports student learning by ensuring high-quality distance education technologies.  
Kurt Haverstock
Manager of Distributed Education Technology and Facilities
INI Building
412-268-8960
Kurt manages the INI's
distributed education centers (DECs)
and the technical staff who support them. He oversees and assists in the operation of the INI's classrooms at the INI Building (DEC@Henry) and Robert Mehrabian Collaborative Innovation Center (DEC@CIC) and partners with the technicians at remote locations to make it possible for INI to deliver and receive lectures from the Silicon Valley campus and the University of Hyogo in Japan.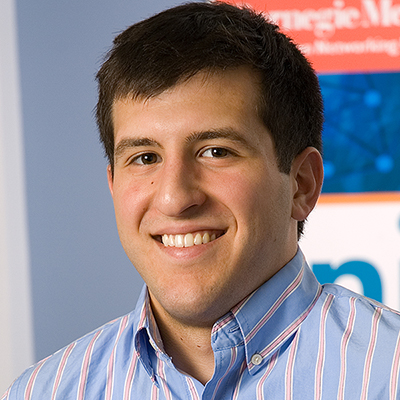 Nicholas K. Tsamitis
Distributed Education Technician
INI Building
Niko provides overall technical support and assistance for the INI's distance-delivered courses and events in the INI's two DECs. He operates complex, embedded video and audio control and transmission systems, and also installs and maintains instructional equipment and machinery.