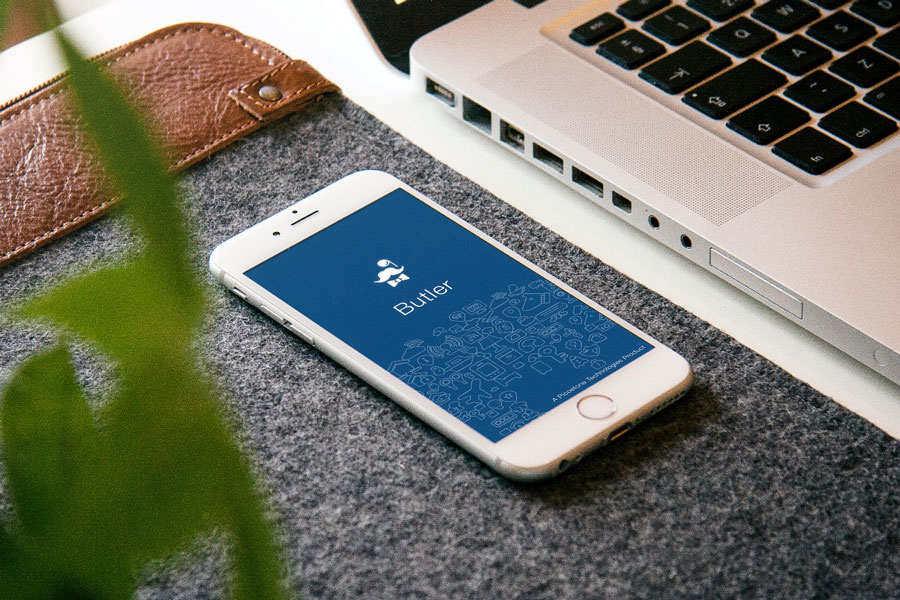 January 25, 2017
Alumnus startup PicoStone makes homes across India "smart"
By Chris Zeise cz27(through)andrew.cmu.edu
Alumnus Nilesh Jain (MSSM '09) is bringing innovation into homes across India with his latest venture. As Founder and Director of Picostone Technologies, Jain recently launched Butler, a connected home energy management system that uses Internet of Things (IoT) technology to automate your everyday tasks.
Jain has more than 20 years of entrepreneurial and operational experience. After graduating from the MS in Software Management program, Jain moved from Silicon Valley back to India and became an active angel investor in the local startup ecosystem. As an investor, he ventured into four companies, each serving different sectors of the medical industry: Metaform Enterprise creates high-end technology medical implants and instrumentation/devices. CliniVantage Solutions is a user-centric health management platform, with IoT medical devices like ECG, Blood Glucose, and complete solution of EHR PHR, and MIS and FMCG. The company ivape.in offers alternative products to reduce the harmful effects of smoking, and the business is now the largest manufacturer with an ISO:9001 process and controls factory with the latest technology in India Pharmaceutical. SugarFighter, a Stevia-based Sugar Free sweetener, is currently the only company in India providing this natural and safer alternative along with water flavor concentrates for diabetics.
Jain's vision for PicoStone is to bridge the technology gap using small (pico) and immobile (stone) devices, "Given my experience, expertise, educational background from Carnegie Mellon University and my passion for startups and technologies, I was motivated to explore the diverse field of the Internet of Things and venture into PicoStone."
Using Technology to Innovate Simple Tasks & Improve Efficiency
The PicoStone system is designed to automate common household tasks. It uses both hardware and software to learn from its users by registering gestures, radar sensors, touch and voice. By incorporating languages for AI and ML, the system creates a 'smart' home. According to Jain, "Using automation and cutting edge technology such as radar sensors that can detect when you enter a room, PicoStone can track the home owner and other occupants and notify them if there are guests or even intruders. It is a system that learns, so for example, the owner can introduce a new occupant and let the system know if they are known or unknown."
PicoStone allows consumers to be more efficient with electricity, offering a solution to the growing energy crisis in India. Through a GPS system, PicoStone learns a user's patterns and preferences to configure common household needs like temperature, lighting and music-- helping consumers regulate their energy use and keep costs low.
"This is exciting because it allows consumers to adjust the heating or cooling units at their home or office prior to their arrival, to allow for efficient use of these resources," Jain says. "Also, in order to optimize the available power for operating a home's air conditioner for example, PicoStone can help with maintenance by notifying when a filter needs to be cleaned or replaced. This can be accomplished based on learning the energy consumption of the home. The same functionality is extended to all appliances like washing machines, heaters, and refrigerators. In rural India this can be crucial as power is not always available 24/7. Therefore, using PicoStone can help manage the available power more efficiently."
As these alternative power sources become more prominent in India, Jain believes that the industry will become more invested in managing and extending battery usage. Recognizing this trend, Jain designed PicoStone to conserve, manage and efficiently use renewable energy in homes and offices.
An Affordable Solution With Tremendous Potential
PicoStone customers only need WiFi access to use its products, making it very affordable and accessible. "For less than $100, a family can experiment in one room of their home, such as the living space, and then expand to other rooms if they are satisfied. This helps to encourage many who may have thought that home automation was out of reach to give it a try," explains Jain.
To install the system, customers don't need to re-wire their home; they simply need to hire a local electrician. Additionally, they'll find that the system is intuitive and easy to use. Jain explains, "A two-bedroom home can be set up for under $500. Compared to the $5,000 that it normally costs for systems intricately tied to a home's electrical system, this technology is easily accessible for lower income families." Currently, about 400 homes in Bombay, Pune, Bangalore and Delhi use Picostone. The company is expecting to expand into more suburban areas and tier II cities of India.
"With the popularity of portable devices such as smart phones and fitness bands like Actofit, we hope to be able to automate home systems based on various gestures and behaviors of its occupants," Jain offers. "For example, PicoStone is working with Actofit.com fitness band to help monitoring sleep patterns, and to allow the homeowner the ability to adjust the thermostat when they are waking up and set up automation controls using gestures through the wearable band. Eventually, PicoStone is hopeful that using the basics of WiFi and smart phone technology, we can provide a valuable monitoring system that can alert the user of health concerns, perhaps linking directly to the health care industry, more specifically, the elder care industry."
Additionally, PicoStone is currently piloting voice-based technology such as Echo and Siri for potential use in home security. Jain explains, "Using voice recognition, vendors can be provided access to a home by saying a key word provided by the home owner. So, for instance, if a cleaning service is hired, they are able to gain access to the home using this technology without the presence of the homeowner. What we are working towards is an intelligent interactive system for securing your home and office. In the near future, extending this to a two-way interaction between man and machine, hence remotely managing the physical connectivity, making your home 'alive' through various IoT devices."
The Impact of Software Management
Jain believes that completing the Master of Science in Software Management program through the Integrated Innovation Institute was a major asset to his career, "The curriculum has helped me understand what it takes to manage technology programs. It has provided me with the confidence to become a leader, managing companies with complex technology by defining strategies and executing the same with high performance teams. I tell my friends, the exposure and learning environment that CMU offers is one of a kind. I came to Carnegie Mellon University looking to sharpen my computer management skills with an entrepreneurial edge. Execution is everything. My ability to handle technology focused startup challenges and to appreciate the complexity of software development and information was honed at CMU. I always joke that CMU made startup work seem easy. Having come from a background as a developer at a young age, growing into an angel investor and finally to becoming a President and Director of a startup about to revolutionize economical IoT devices and platform in home automation, I hope I can inspire more people to expand their education and get involved in a program that can help them to excel."