2021 IDeaS Conference Information
Details on conference venue, agenda, speakers and more
Conference Information
Registration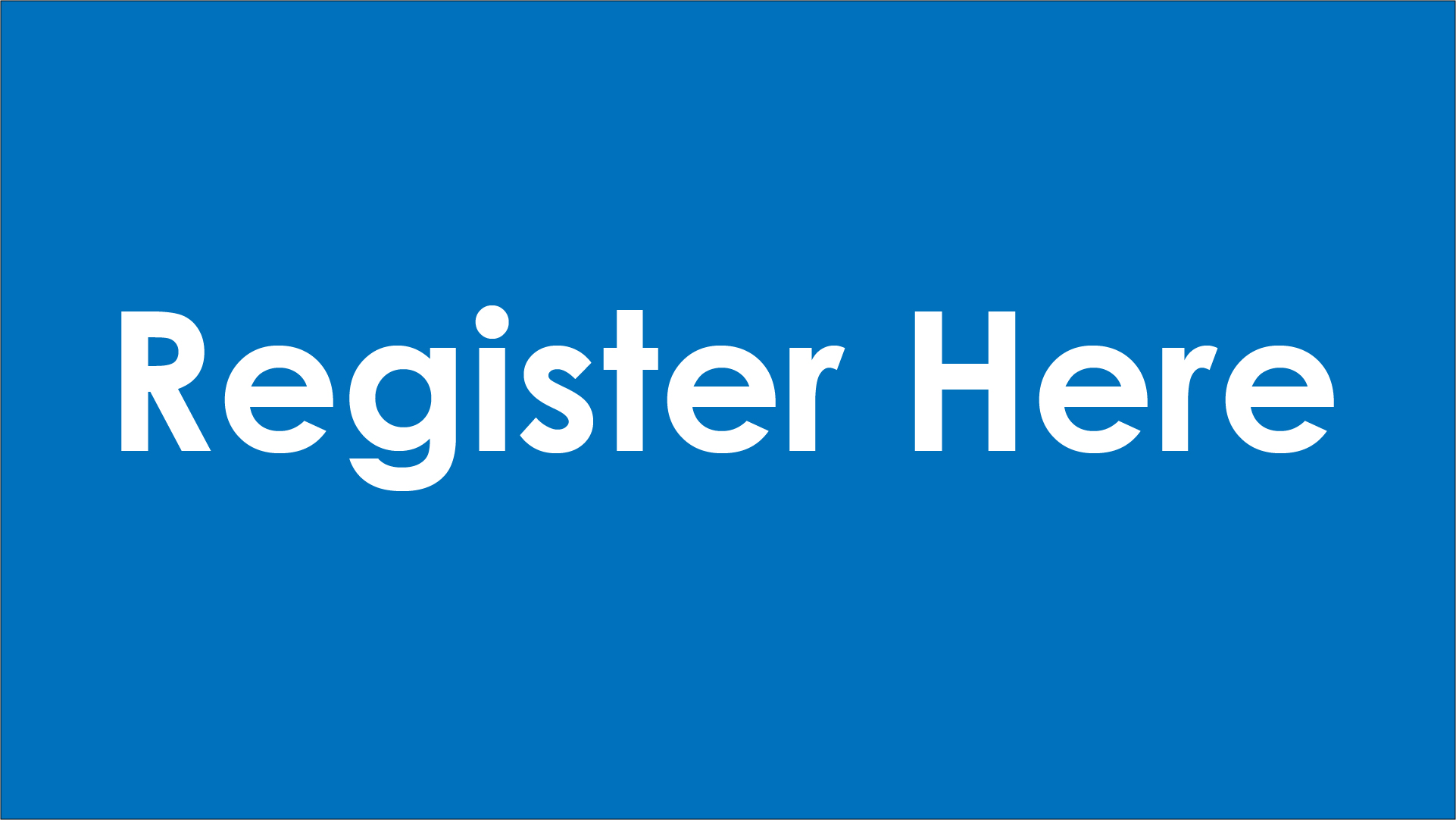 Registration Link: https://www.regpack.com/reg/templates/build/?g_id=100907167
Registration Fees
Graduate Students: $50
Faculty: $100
Industry: $200
Government: $200
Conference Venue
The 2021 IDeaS Conference will take place virtually via Zoom. Links will be shared with participants via e-mail prior to the first day of the conference.
Speakers
Platform Accountability
Monday, July 12 11-12:45pm EDT
Moderator: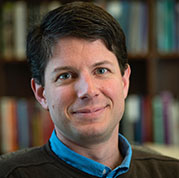 Dr. David Danks - Louis Leon (L. L.) Thurstone Professor of Philosophy & Psychology. Head, Department of Philosophy, Carnegie Mellon University
Panelists: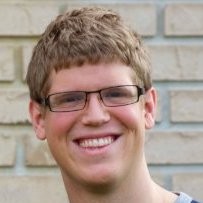 Alexander Hart
Vice President at Freedman Consulting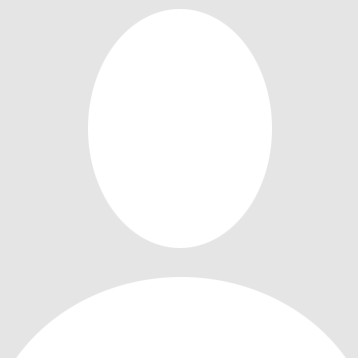 Nina Jankowicz
Disinformation Expert

Chris Riley
Senior Fellow of Internet Governance, R Street
Disinformation
Monday, July 12 2:45-4:15 EDT
Moderator:

Mark S. Kamlet
Interim Director of the Institute for Politics and Strategy, the University Professor of Economics and Public Policy, and Provost Emeritus at Carnegie Mellon
Panelists: 

Kathleen M. Carley
Professor, Institute for Software Research Director, Center for Computational Analysis of Social and Organizational Systems (CASOS),and Director, Center for Informed DEmocracy and Social cybersecurity (IDeaS) at Carnegie Mellon University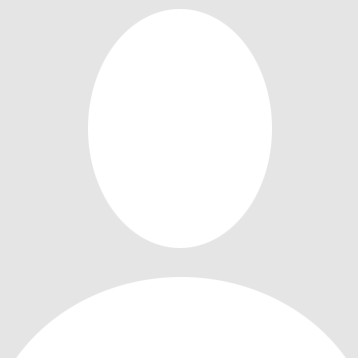 Nathaniel Gleicher
Head of Cybersecurity Policy, Facebook

Kate Starbird
Associate Professor, Department of Human Centered Design & Engineering (HCDE), University of Washington
Extremism Online
Tuesday, July 13 11:00-12:45
Moderator: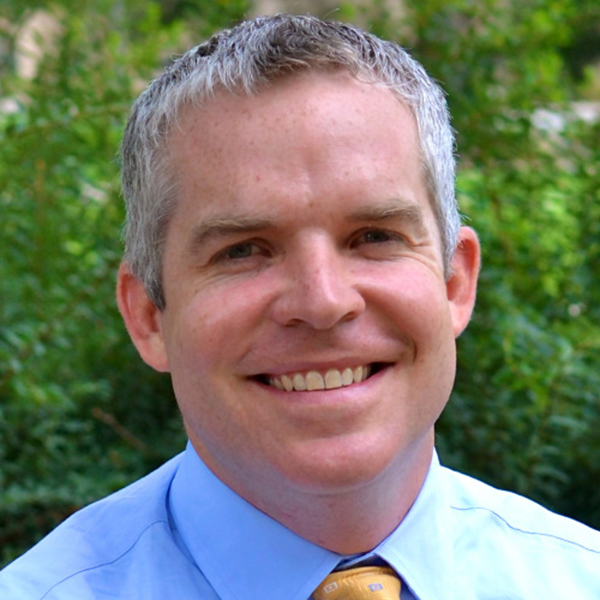 Dr. John Slattery
Directing Fellow, Carl G. Grefenstette Center for Ethics in Science, Technology, and Law at Duquesne University
Panelists: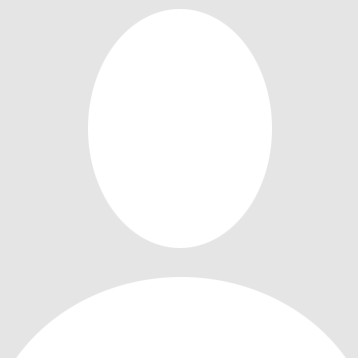 Lucy Calladine
Government Affairs and Public Policy Manager, Google


Major Jessica Dawson
Assistant Professor Director of Excel Scholars Program, West Point

Todd Helmus
Senior Behavioral Scientist, RAND
Hate Speech

Tuesday, July 13 1:00-2:45
Moderator:
Kathleen Blee
Bettye J. and Ralph E. Bailey Dean, Kenneth P. Dietrich School of Arts & Sciences, University of Pittsburgh University of Pittsburgh
Panelists:

Jenny Li 
Program Manager, Microsoft

Emma Llansó 
Director, Free Expression Project, Center for Democracy and Technology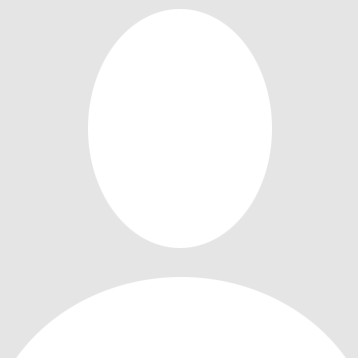 Zareek Waseem 
PhD Candidate, University of Sheffield
Speaker Bios
*Additional speakers to be added
Kathleen Blee is Distinguished Professor of Sociology and the Bailey Dean of the Dietrich School of Arts and Sciences and the College of General Studies at the University of Pittsburgh. A highly productive scholar, Kathleen has published 7 books and over 100 journal articles and book chapters. Much of her scholarship is based on analysis of her up-close ethnographic observations and interviews with white supremacists in the United States, including her books Women in the Klan: Racism and Gender in the 1920 (University of California Press, 1991), Inside Organized Racism (University of California Press, 2002) and Understanding Racist Activism: Theory, Methods and Research (Routledge, 2017). Her work has won many awards, including a nomination for a Pulitzer Prize, the 2013 Charles Tilly Award for Best Book from the American Sociological Association, and the 2012 Outstanding Book in Nonprofit and Voluntary Action Research Award from the Association for Research on Nonprofit Organizations and Voluntary Action. In 2015, she was awarded the lifetime achievement award from the Section on Collective Behavior and Social Movements of the American Sociological Association. Her research has been supported by an array of philanthropic institutions and federal agencies including the Aspen Institute, Maurice Falk Foundation, National Science Foundation, Department of Justice, and USDA. Blee has served as a pro-bono consultant/advisor on violent extremism to numerous civic, religious, and governmental bodies including the armed forces, police and security agencies, U.S. Congressional committees, synagogues and churches, educator forums, and schools. She has been interviewed by hundreds of national and international media and invited to speak about her research across the United States and Europe. She is a founding and current advisory board member of C-Rex, the Center for Research on Extremism in Oslo, Norway.
Lucy Calladine is Google's Public Policy lead on countering extremism. In this role, she advises Google on content issues across Google's products and services relating to hate speech, terrorism and violent extremism. She also manages Google's work with GIFCT and other multilateral fora focused on fighting terrorism in the online space.  Prior to joining Google at the beginning of 2020, Lucy was the Deputy Director for Online Policy in the UK Home Office. In this role she led the UK Government's policy response to terrorist use of the internet and the Home Office's joint work with the Department for Digital, Culture, Media and Sport on the UK's proposal for Online Safety legislation. Lucy has also held other positions working for the UK Government including advisory roles to UK Government Minsters in the Home Office and Ministry of Defence as well as policy roles in Defence and the Cabinet Office, covering national security and counter-terrorism issues.
Dr. Kathleen M. Carley (Ph.D. Harvard; HD University of Zurich) is a computational social scientist. She is the director of the Center for Computational Analysis of Social and Organizational Systems (CASOS), a university wide interdisciplinary center that brings together network analysis, computer science, and organization science and the director of the Center for Informed DEmocracy and Social cybersecurity (IDeaS), a university wide transdisciplinary center for disinformation, hate and extremism online. Kathleen M. Carley's research combines cognitive science, network science, computer science and social science to address complex organizational, social and cultural problems. Her specific research areas include dynamic network analysis, computational social and organization theory, network adaptation and evolution, social cybersecurity, and online behavior during times of upheaval (e.g., disasters and elections). She and her students have developed infrastructure tools for analyzing large scale dynamic networks, social media and various multi-agent simulation systems. Her work led to: 1) ORA, a statistical toolkit for analyzing and visualizing multi-dimensional dynamic and spatial networks; AutoMap, a text-mining system for extracting semantic networks from texts and then cross-classifying them using an organizational ontology into the underlying social, knowledge, resource and task networks and the commercial version known as NetMapper; 3) the Construct simulation system for exploring the impact of various social and technological interventions on the diffusion of information, beliefs, and activities at the individual or group level; and 4) BotHunter, HateHunter, and location identifier for social media data.
David Danks is L.L. Thurstone Professor of Philosophy & Psychology at Carnegie Mellon University. He is also the Chief Ethicist of CMU's Block Center for Technology & Society; co-director of CMU's Center for Informed Democracy and Social Cybersecurity (IDeaS); and an adjunct member of the Heinz College of Information Systems and Public Policy, and the Carnegie Mellon Neuroscience Institute. His research interests are at the intersection of philosophy, cognitive science, and machine learning, using ideas, methods, and frameworks from each to advance our understanding of complex, interdisciplinary problems. Danks has examined the ethical, psychological, and policy issues around AI and robotics in transportation, healthcare, privacy, and security. He has also done significant research in computational cognitive science, culminating in his Unifying the Mind: Cognitive Representations as Graphical Models (2014, The MIT Press). And he has developed multiple novel causal discovery algorithms for complex types of observational and experimental data. Danks is the recipient of a James S. McDonnell Foundation Scholar Award, as well as an Andrew Carnegie Fellowship. He received an A.B. in Philosophy from Princeton University, and a Ph.D. in Philosophy from University of California, San Diego.
JessIca Dawson is a twenty five year veteran of the United States Army, serving first as an enlisted soldier before commissioning. Her academic focus has been on sociological conceptions of cohesion and social trust as well as morality. She has presented at Duke University, the Kenan Institute for Ethics, American Sociological Association, and the New Jersey State Police Chiefs Executive Conference, among others. Her writing has appeared on the USA Today bestseller list as well as the New York Times At War Blog, Strategy Bridge, and PBS Point of View Regarding War. 
Alexander C. Hart is a Vice President with Freedman Consulting, LLC, where he manages projects in policy and strategic planning, research, communications, public opinion, evaluation, and event facilitation. His work for firm clients covers a broad portfolio of issues, including technology policy, poverty and economic opportunity, democracy, and municipal innovation. Alex has worked with major political campaigns, foundations, and nonprofit organizations including the Ford Foundation, Open Society Foundations, NetGain Partnership, President Obama's 2012 reelection campaign, the Leadership Conference on Civil and Human Rights, and Spotlight on Poverty and Opportunity.
Alex joined the firm in 2012 as a Senior Associate. Previously, Alex covered the House of Representatives for Congressional Quarterly and was a Reporter-Researcher for The New Republic. Alex's writing has been published in USA Today, The Chronicle of Philanthropy, The New Republic, The Los Angeles Times, The Chicago Tribune, Congressional Quarterly, CQ Weekly, The Orlando Sentinel, and ABCNews.com.
He graduated magna cum laude with a Bachelor of Science of Foreign Service degree from Georgetown University's Walsh School of Foreign Service, majoring in International Economics.
Todd C. Helmus is a senior behavioral scientist at the RAND Corporation and a member of the Pardee RAND Graduate School faculty. He specializes in strategic communications, disinformation, and terrorism. Helmus' latest research focuses on ways to counter Russian disinformation campaigns in the United States and Europe and assess the impact of international counter violent extremism campaigns. His research also focuses on examining the networks of ISIS supporters and opponents on Twitter, identifying ways to enlist key influencers in support of U.S. strategic communications and developing approaches to assess the impact of propaganda campaigns. Helmus has served as a deployed advisor to U.S. commanders in Iraq (2008) and Afghanistan (2010-2011) and led studies on U.S. efforts to train Afghan special operations forces. He received his Ph.D. in clinical psychology from Wayne State University.
Mark S. Kamlet is the Interim Director of the Institute for Politics and Strategy, the University Professor of Economics and Public Policy, and Provost Emeritus at Carnegie Mellon, with joint appointments in the Department of Social and Decision Sciences in the Dietrich College of Humanities and Social Sciences, and the Heinz College of Information Systems and Public Policy. Mark Kamlet joined Carnegie Mellon as a faculty member in 1976. From 1990 to 1993 he served as department head of Social and Decision Sciences. From 1993 to 2000 he served as dean of the Heinz College (School of Information Systems; School of Public Policy and Management). From 2000 to 2014, Kamlet served as provost (chief academic officer) and executive vice president. In this role, he oversaw the research and educational activities of campus, as well as space, facilities, and computing infrastructures. He was especially engaged in the university's technology commercialization activities, the growing internationalization of the university's footprint, and the role of technology in education. He serves on the boards of various for-profit and not-for-profit organizations, and has served on the board of five start-ups in the technology-enhanced learning space. Kamlet has served on study panels of the National Academy of Science, the National Institutes for Health, and the National Academy of Medicine. He is an elected fellow of the American Association for the Advancement of Science. Kamlet earned his Bachelor's degree in mathematics from Stanford. He has a Master's in mathematical statistics, a Master's in economics, and PhD in economics from the University of California at Berkeley.
Emma Llansó is the Director of CDT's Free Expression Project, where she works to promote law and policy that support Internet users' free expression rights in the United States, Europe, and around the world. Emma's work spans many subjects, including human trafficking, privacy and online harassment, terrorist propaganda, and disinformation. She has a particular focus on the capabilities and limitations of automation, including machine learning techniques, in content moderation and analysis of online speech. Emma leads CDT's legislative advocacy and amicus activity focused on protecting fundamental rights to freedom of expression and preserving strong intermediary liability protections as a core element of legal frameworks that support free expression online. Emma also works to develop content policy best practices with user-generated content services, including meaningful transparency, appeals, and remedy procedures from ICT companies as they enforce their own content policies and Terms of Service. Emma also focuses on emerging co-regulatory and voluntary collaborative initiatives around content moderation and the consequences these have for people's access to information and opportunities to speak online. Emma is a member of the Freedom Online Coalition Advisory Network, the Christchurch Call Advisory Network, and has served on the Board of the Global Network Initiative. Emma joined CDT in 2009 as the Bruce J. Ennis First Amendment Fellow; her fellowship project focused on legal and policy advocacy in support of minors' First Amendment rights in the US. She earned a B.A. in anthropology from the University of Delaware and a J.D. from Yale Law School. Emma is a member of the New York State Bar.
Chris Riley is R Street's senior fellow of Internet Governance. Prior to joining R Street, Chris led global public policy work for the Mozilla Corporation, managing their work on the ground in Washington, D.C., Brussels, Delhi and Nairobi from Mozilla's San Francisco office. Chris received his PhD in computer science from Johns Hopkins University and his JD from Yale Law School.
John Slattery is the Directing Fellow for the Grefenstette Center for Ethics in Science, Technology, and Law at Duquesne University, and a Senior Program Associate with the Dialogue on Science, Ethics, and Religion Program at the American Association for the Advancement of Science in Washington, DC. He holds an interdisciplinary PhD in the history and philosophy of science and systematic theology from the University of Notre Dame, and his current research focuses on ethics of science and technology from the 19th to the 21st centuries, focusing on issues of racism, oppression, and violence. He has published two recent volumes: Faith and Science at Notre Dame: John Zahm, Evolution, and the Catholic Church in 2019, and Christian Theology and the Modern Sciences, in 2020. His public work has been featured online in Commonweal Magazine, Religion Dispatches, and Daily Theology.
Kate Starbird is an Associate Professor at the Department of Human Centered Design & Engineering (HCDE) at the University of Washington (UW). Kate's research is situated within human-computer interaction and the field of crisis informatics—the study of the how social media and other information-communication technologies are used during crisis events. Currently, her work focuses on the production and spread of online rumors, misinformation, and disinformation in the context of crisis events. Professor Starbird received her BS in Computer Science from Stanford (1997) and her PhD in Technology, Media and Society from the University of Colorado (2012). In 2019, she co-founded the UW Center for an Informed Public.
Conference Agenda 
General conference outline for July 12-13. All times listed in EDT. Agenda subject to change.
Detailed agenda to come
DAY 1 - MONDAY, JULY 12
| | | |
| --- | --- | --- |
| Start Time | End Time | Event |
| 9:45am | 10:45 | Concurrent Paper Sessions |
| 10:45 | 11:00 | BREAK |
| 11:00 | 12:45pm | Panel - Platform Accountability |
| 12:45 | 1:00 | BREAK |
| 1:00 | 2:45 | Keynote |
| 2:45 | 4:15 | Panel- Disinformation |
| 4:15 | 4:30 | BREAK |
| 4:30 | 5:30 | Concurrent Paper Sessions |
| 5:30 | 5:45 | BREAK |
| 5:455 | 6:45 | Concurrent Paper Sessions |
 DAY 2 - TUESDAY, JULY 13
| | | |
| --- | --- | --- |
| Start Time | End Time | Event |
| 10:00 | 11:00 | Concurrent Paper Sessions |
| 11:00 | 12:45 | Panel- Domestic Extremism |
| 12:45 | 1:00 | BREAK |
| 1:00 | 2:45 | Panel- Hate Speech |
| 2:45 | 3:00 | BREAK |
| 3:00 | 3:10 | Knight Fellow 1 |
| 3:10 | 3:20 | Knight Fellow 2 |
| 3:20 | 3:30 | Knight Fellow 3 |
| 3:30 | 3:40 | Knight Fellow 4 |
| 3:40 | 3:50 | Knight Fellow 5 |
| 3:50 | 4:00 | Knight Fellow 6 |
| 4:00 | 4:10 | Knight Fellow 7 |
| 4:10 | 4:15 | BREAK |
| 4:15 | 4:25 | Knight Fellow 8 |
| 4:25 | 4:35 | Knight Fellow 9 |
| 4:35 | 4:45 | Knight Fellow 10 |
| 4:45 | 4:55 | Knight Fellow 11 |
| 4:55 | 5:05 | Knight Fellow 12 |
| 5:05 | 5:15 | Knight Fellow 13 |
| 5:15 | 5:30 | BREAK |
| 5:30 | 6:30 | Concurrent Paper Session |
Conference CFP
The CFP deadline has been extended to June 15.